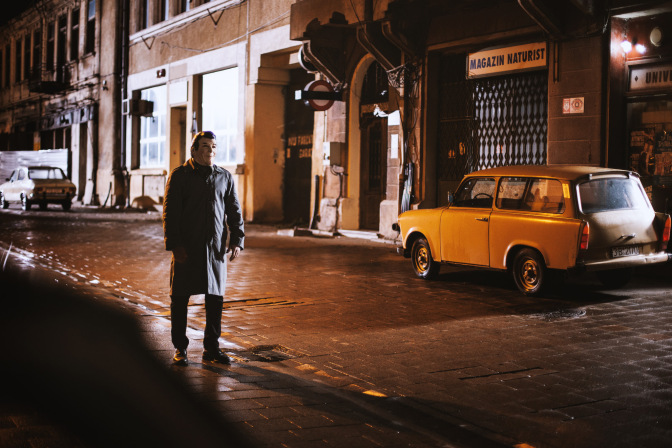 I think I say something like this every time I write about an Amazon TV series: while everyone coos over Netflix Original series, and for good reason much of the time, Amazon quietly goes about the business of making their own really good original TV series. If shows like Bosch, The Man in the High Castle, Goliath, Patriot, or Transparent don't sound familiar, do yourself a favour and check them out.
Comrade Detective is the upcoming comedy series that might also be a sleeper hit for the online retail giant. Because my coffee is defective (that's my story and I'm sticking to it) I can't think of a clever way to explain the premise of the series, so I'm just going to lay it out plainly.
The show is a detective series set in Romania during the height of the Cold War in the 1980s. Detectives Gregor Anghel (Florin Piersic Jr.) and Joseph Baciu (Corneliu Ulici) are tasked with investigating the assassination of a fellow detective, and in the process uncover an American plot to destroy the country.
So what makes it difficult to explain because that was pretty straight forward, right? Well, because the show is deliberately overacted and badly dubbed into English, featuring the voices of Channing Tatum and Joseph Gordon-Levitt as Detectives Anghel and Baciu respectively.
The official show synopsis is as follows:
In the thick of 1980's Cold War hysteria, the Romanian government created the country's most popular and longest-running series, Comrade Detective, a sleek and gritty police show that not only entertained its citizens but also promoted Communist ideals and inspired a deep nationalism.

The action-packed and blood-soaked first season finds Detectives Gregor Anghel and Joseph Baciu investigating the murder of fellow officer Nikita Ionesco and, in the process, unraveling a subversive plot to destroy their country that is fueled by-what else-but the greatest enemy: Capitalism.
Let's take a look:
They've certainly taken the crazy and run with it. This show looks absolutely bonkers, ludicrous, ridiculous, and absurd – which makes it perfect, because I can't imagine another way this could've worked so well.
It's nailed that '80s Eastern Bloc aesthetic I remember so well from years of B-grade American action movies with similar settings. It's wholeheartedly embracing all the stereotypes of its time – from both perspectives, and that dubbing is hilariously good-bad. Fist!
What do you think? I can't be the only one who got a strong Kung Pow-style vibe while watching this.
Comrade Detective is set to air its six-episode-long first season on Amazon for all Prime subscribers on 4 August. Created by Brian Gatewood and Alessandro Tanaka (Dice, Animal Practice), it stars the voice talents of Channing Tatum, Joseph Gordon-Levitt, Nick Offerman, Jenny Slate, Jason Mantzoukas, and Chloë Sevigny, and the bodies of Florin Piersic Jr., Corneliu Ulici, Adrian Paduraru, Olivia Nita, Florin Galan, and Diana Vladu in respective order.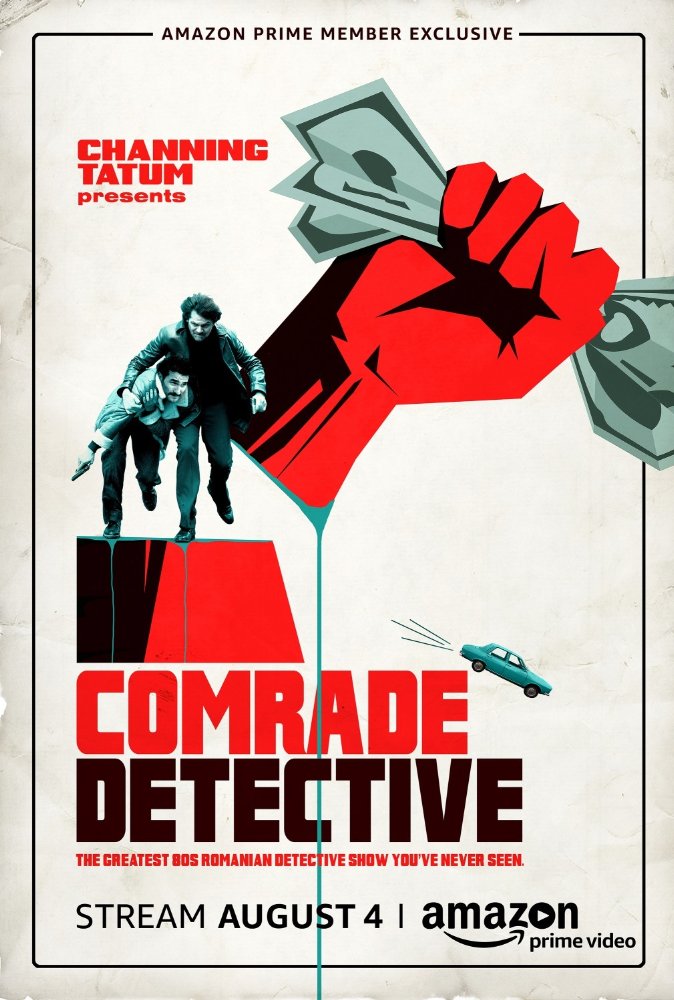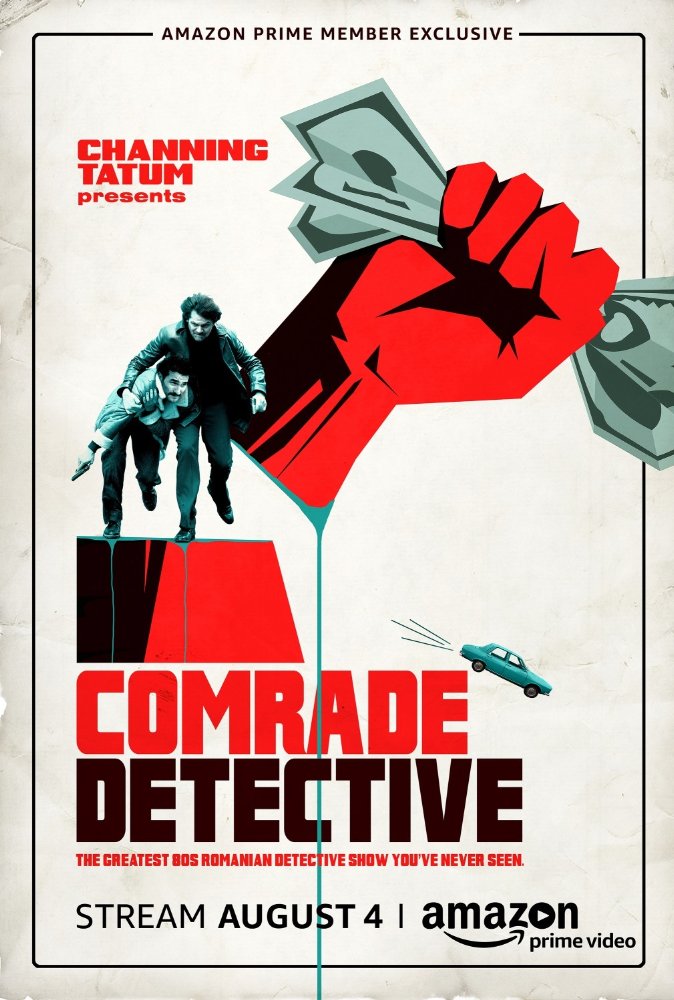 Last Updated: August 2, 2017