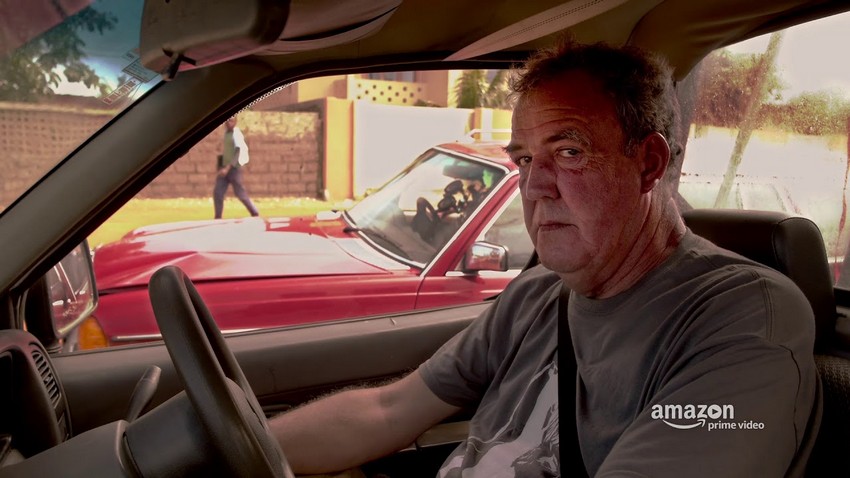 I'm not much of a car guy, but much like most of the world, I couldn't help but enjoy the antics of Top Gear back when the show was helmed by a trio of car experts and life idiots. Times changed, Jeremy Clarkson's attitude got the better of him and the BBC sacked the controversial face of the biggest motoring show on the planet, casting the petrolhead aside and leaving him to wither and die in the harsh frontier of ostracised celebrities.
Yeah, that didn't work. Love or hate the man, but Clarkson still had plenty to say about cars, roping in his former Top Gear hosts to help him film the biggest automotive middle finger ever seen, thanks to a new home at Amazon Prime. The first season of The Grand Tour was entirely okay, but once the second season picked up the pace and mercifully got rid of jokes that were flogged to death, it finally felt like the good times had returned.
Can season 3 of The Grand Tour keep the momentum going? If it's a show that is anywhere as delightfully petty as last season, I kinda reckon it can. Here's the latest trailer, that gives a glimpse of the mayhem to come:
Jeremy Clarkson, Richard Hammond, and James May return with season 3 of The Grand Tour on 18th January, only on Prime Video. In addition to Hammond once again risking one of his nine lives as he struggles to keep his Jeep on a tiny bridge over a steep canyon in Colombia, the three comrades taking on epic challenges in Detroit and Nevada, visits to Mongolia and China, Jeremy and Abbie attempting an unusual snowy challenge in Sweden, and James May playing the bag pipes in Scotland, along with a tour of the Stansted Airport.
And on that bombshell, you can expect Jeremy Clarkson, James May and Richard Hammond return on January 18. If they survive being lightly murdered by their own antics, that is.
Last Updated: November 28, 2018