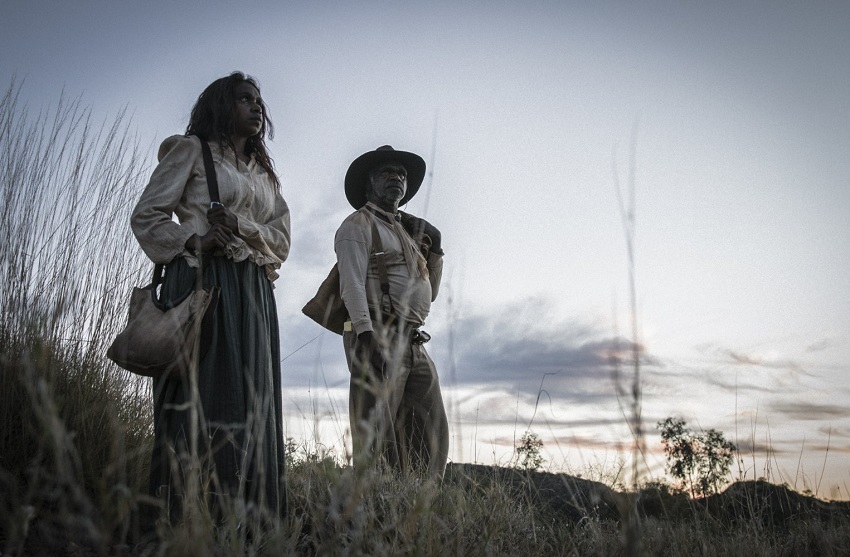 Sweet Country is the upcoming drama from Australian director Warwick Thornton (Samson & Delilah) that merges the western and slavery drama genres. It's earned a fair amount of positive buzz following screenings at various film festivals last year, including winning the Platform Prize and the Special Jury Prize at the Toronto International Film Festival and Venice Film Festival respectively.
Set in the outback of the Australian Northern Territories in 1929, the movie is centered around a middle-aged Aboriginal man who kills a white farmer in self-defense after he threatens and attacks his family. He flees into the outback with a local hunting party in hot pursuit of the supposed murderer, but as the hunt continues the true nature of the preceding events begin to emerge.
The official plot synopsis is as follows:
Sam (Hamilton Morris), a middle-aged Aboriginal man, works for a preacher in the outback of Australia's Northern Territory. When Harry (Ewen Leslie), a bitter war veteran, moves into a neighbouring outpost, the preacher sends Sam and his family to help Harry renovate his cattle yards. But Sam's relationship with the cruel and ill-tempered Harry quickly deteriorates, culminating in a violent shootout in which Sam kills Harry in self-defense.

As a result, Sam becomes a wanted criminal for the murder of a white man, and is forced to flee with his wife across the deadly outback, through glorious but harsh desert country. A hunting party led by the local lawman Sergeant Fletcher (Bryan Brown) is formed to track Sam down. But as the true details of the killing start to surface, the community begins to question whether justice is really being served.
Let's take a look:
This is another movie that I think drama lovers will thoroughly enjoy. Just looking at the trailer one can see it's beautifully shot, well-acted, and the plot compelling. I suspect the movie will also have a fairly languid pace, as is typical for dramas with western-genre influences.
What do you think?
Sweet Country is due for release in Australia on 25 January, with its UK release on 9 March and the US release due in their spring. Directed by Warwick Thornton, with the script by Steven McGregor and David Tranter, it stars Hamilton Morris, Bryan Brown, Thomas M. Wright, Ewen Leslie, Natassia Gorey-Furber, and Sam Neill.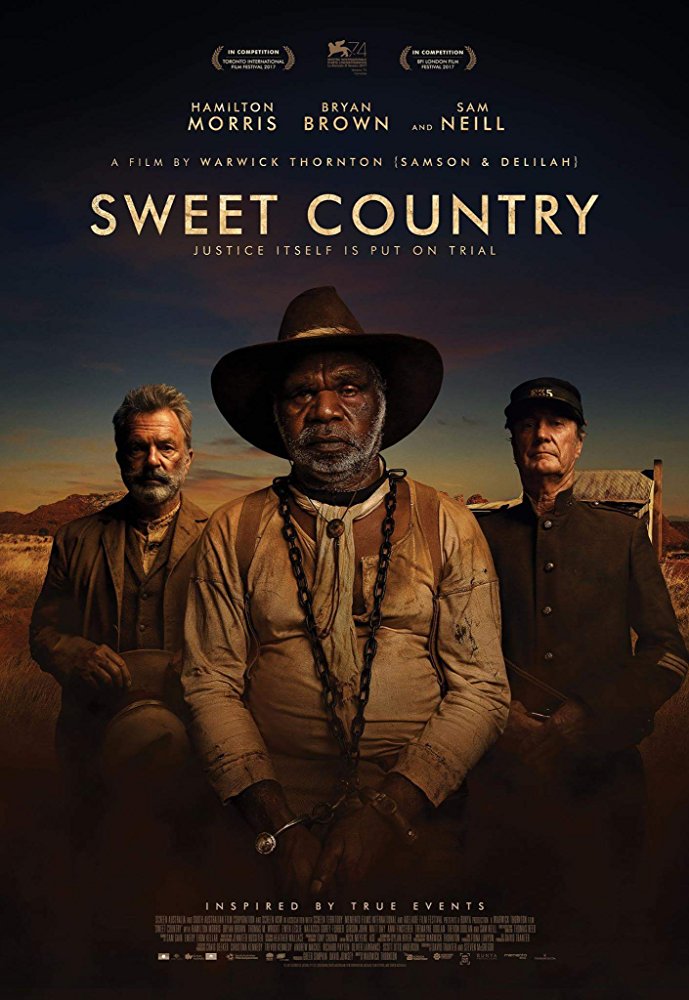 Last Updated: January 23, 2018