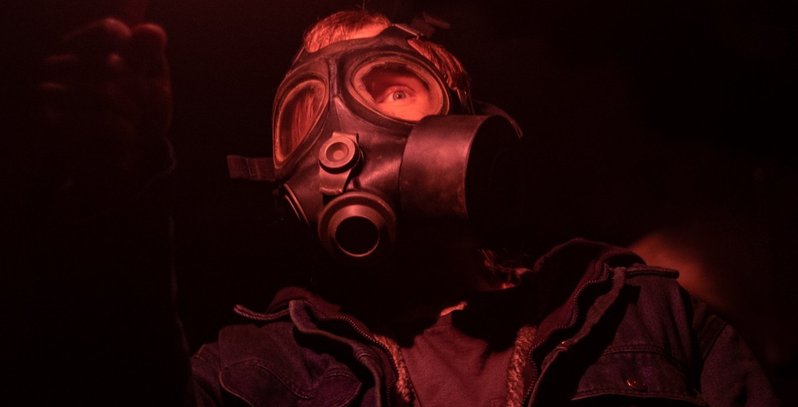 Everyone has secrets. While many revolve around the innocent childhood stories they wish their gran never told, sometime those secrets could turn out to be more sinister.  In this new horror film Antlers, we find a young Lucas Weaver (Jeremy T. Thomas) who has to hide something dark in his house, which his teacher Julia Meadows (Keri Russell) eventually uncovers, placing the lives of the town at risk.  
Antlers marks the horror debut of director Scott Cooper, whose previous films like Crazy Heart and Black Mass have been big, critically acclaimed dramas. He may be switching genres, but if the newly released trailer is anything to go by, it seems he has no issues changing things up and building a film with loads of terrifying atmosphere and genuine scares. I guess having the likes of Nick Antosca co-writing and monster movie extraordinaire Guillermo del Toro serving as a producer helps.
Now, before clicking on the below trailer, it's worth noting that the trailer can be deemed as "spoilery" if you know nothing about the movie (the original teaser for this film already revealed something about the film's "secret"). For horrors to work, secrecy and mystery often need to be maintained and the last 20 seconds may ruin it for someone, though its entirely possible the trailer is misleading too, considering its clear filmmakers are not trying to hide it.
Secrets aside, this trailer has a spooky atmosphere in doses and certainly looks like it has the potential to terrify when it makes its way to theatres early next year (release date not confirmed at present). It looks like it's one of those movies that has a deep underlying story which may only make it even more worthwhile than your typical brainless horror film. Personally, I like what I've seen so far in the trailers and am definitely keen to see more when it does eventually find its way to theatres.  
Last Updated: October 24, 2019