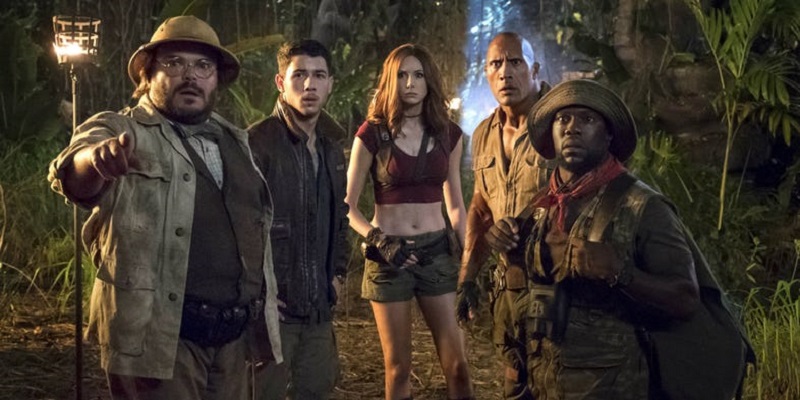 Despite having a movie which is currently top of the box office and breaking records in Jumanji: Welcome to the Jungle, it looks like Sony might be considering selling off their extensive movie and TV division. This as a report from Deadline has revealed that market analysts are anticipating the sale of Sony's least profitable division following current CEO Kaz Hirai's announcement that he will be stepping down as head of the company to be replaced by current chief financial officer Kenichiro Yoshida. While Sony's movie and TV divisions have grown over the years, they are not as profitable as Sony's tech business which is believed to be what the incoming Yoshida is reportedly keen on pursuing and growing to take the company further forward.
If this speculation turns out to be true, it would be quite a big shift in the movie industry as Fox is currently in the process of being acquired by Disney and having another big studio go up for sale would certainly shake things up further, with fewer big players in the movie business. Comic book fans will probably already have their minds racing as Sony currently owns the film rights to the Spider-Man universe and although they already have an agreement in place with Marvel Studios with regards to the cinematic exploits of arguably comic book publisher's biggest character, there are many other characters, like the big batch of Spider-Man villains (like Venom) that could then also fall under Disney's umbrella.
Let me rephrase that: Disney's massive umbrella. There are already those, myself included, who fear that the House of Mouse is becoming such a media juggernaut that it could one day easily dominate the entire industry. While I'm pretty sure competition commissions will do their best to ensure that doesn't happen (they are already looking at the Fox deal), with their current slate of films under the Star Wars, Marvel and Pixar banners – not to mention their own original properties – they are pretty much already achieving world domination. Add properties like Men in Black, Ghostbusters, Jumanji and James Bond and you easily have a platform in which they can take over the world of entertainment.
Not that it would be completely bad news, as Sony Entertainment is also known for its many stinkers and failures along with its big successes. We've already mentioned Ghostbusters, but with properties such as Da Vinci Code, Underworld, and The Dark Tower all rather poorly handled by the studio, putting those properties in the hands of someone more capable could reinvigorate them and get people excited about those movie properties all over again. There is also The Emoji Movie as well, but I don't think any studio wants to resurrect that terrible idea.
It's worth reminding though that now, it's only speculation and even if these rumours turn out to be true, it will take quite a lengthy bidding process before Sony's properties will be up for grab. It's likely that Sony may choose not to sell its studio as an entire entity, but rather sell off the rights to certain properties individually as well, which would make it easy for the likes of Marvel and Disney to reclaim the rights to Spider-Man without needing to worry about film properties that they feel are not in line with their brand.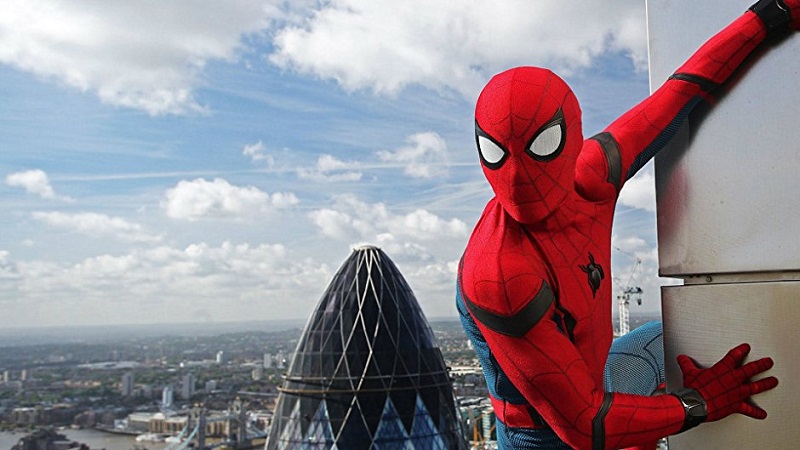 The other fear from all this though is that with big cinema releases becoming an increasingly risky business for studios versus something like Netflix's streaming model which brings in a steady income, that a sale of this nature could further knock a box office that is already struggling as it is, despite some of the biggest movies being released over the past few years. The truth is that movies that make big money are a lot fewer and further between and few companies can afford to take a knock of a $100 million write-off, which is often the case when big blockbuster's aren't successful at the box office. Which means that it's not just Disney that we should be worried about, but the likes of Netflix and Amazon as well who both certainly have the cash to buy film properties from Sony in the hope to gain a bigger catalogue over one another.
These are interesting times in the movie and TV entertainment world where we could see many more studios up for sale and a lot more consolidation on the markets with only a few big players end up standing out. Love it or hate it, at the end of the day, money will always speak the loudest. Now is probably also not a bad time to start preparing yourselves for the inevitability that one day, Disney might own everything and that it's not the robot overlords that need to be feared, but some whistling and singing mouse instead.
Last Updated: February 6, 2018