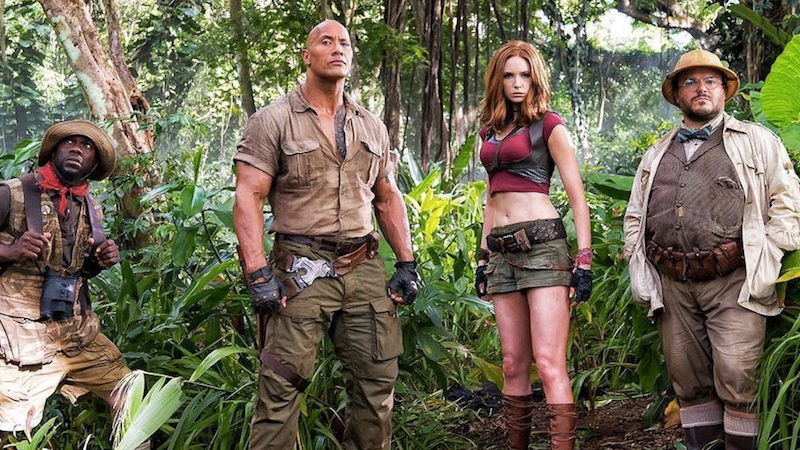 With most Americans glued to their TVs to watch how two teams of men wearing more shoulder pads than a 1980s fashion show try to slowly crush each other over an inflated pig bladder, Super Bowl weekend is never really big business at the box office. And that's exactly what happened this weekend past as combined overall earnings for the top 10 dropped more than 30% with just one new entry. That doesn't mean there isn't anything to talk about though!
After just one week of sitting in the runner-up spot, Jumanji: Welcome to the Jungle is back on top as it managed to only reduce its income by 31% despite being in its seventh week of release and losing over 200 venues. That is surely an impressive feat. Equally as impressive as its current box office record, with this weekend's $11 million earnings taking it to $352 million domestically. At this current rate, it may just catch up to and surpass Spider-Man 2's $373 million, and thus become Sony's second biggest release of all time. Things will get a bit tough next week though with the release of Fifty Shades Freed and then Black Panther the week after that, but Jumanji has already surprised us with just how damn good it turned out to be so I'm not putting anything past this movie.
In second place, we find last week's very brief champion in Maze Runner: The Death Cure. It just barely missed out on retaining the top spot again by a couple hundred thousand dollars, but its nearly 60% drop cost it. With its domestic total now standing at just $40 million, it's not exactly setting US cinemas alight though, and it's only because of the slowness of everything else on the charts that it's still as high up as it is. At least the rest of the world has been more receptive with the final film in this trilogy's international total sitting at $142 million.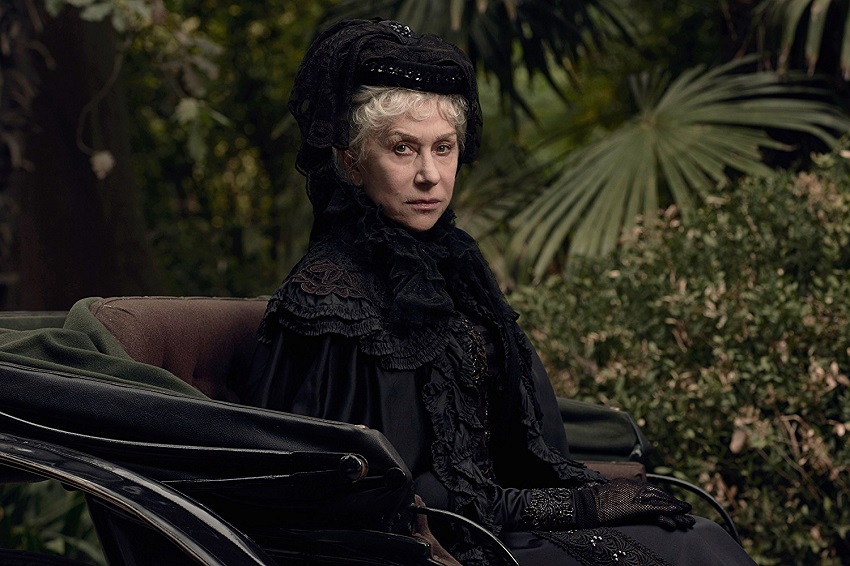 Rounding out the top three we have the only new entry on the chart in Winchester. Maybe buoyed by some confused fans reportedly buying tickets for the movie thinking it was some kind of feature film spinoff to long-running TV series Supernatural instead of a gothic horror/drama starring Helen Mirren about one of the most famous haunted houses in America, Winchester opened at the upper end of predictions. With a $9.2 million debut it was nipping at Maze Runner's heels, and actually posted the best per theatre average out of the top 10.
With just about everything else just moving down a notch or two, the only other real point of interest on the charts follow that in fourth place. With seven weeks in release already, The Greatest Showman just continues to hang around near the top, almost continuously having the best holdover of its peers. With just an 18% drop this weekend past, its $7.8 million was enough to keep it in the top 5 and take its domestic total to $137 million. International audiences have been equally enamoured with the Hugh Jackman-led musical drama, more than doubling its US profits.
Let's see what the rest of the US box office chart looks like:
| No. | Movie Name | Weekend gross | Percentage change | US Domestic gross | Worldwide gross | Last Week's Position |
| --- | --- | --- | --- | --- | --- | --- |
| 1 | Jumanji: Welcome to the Jungle | $11 million | -31% | $352.6 million | $855.7 million | 2nd |
| 2 | Maze Runner: The Death Cure | $10.2 million | -58% | $39.7 million | $182.6 million | 1st |
| 3 | Winchester | $9.2 million | NE | $9.2 million | $9.2 million | NE |
| 4 | The Greatest Showman | $7.8 million | -18% | $137.4 million | $290.4 million | 4th |
| 5 | Hostiles | $5.5 million | -45% | $21.2 million | $21.2 million | 3rd |
| 6 | The Post | $5.2 million | -42% | $67.1 million | $107.3 million | 5th |
| 7 | 12 Strong | $4.7 million | -45% | $37.3 million | $46 million | 6th |
| 8 | Den of Thieves | $4.6 million | -45% | $36.2 million | $45.3 million | 7th |
| 9 | The Shape of Water | $4.3million | -27% | $44.5 million | $64.1 million | 8th |
| 10 | Paddington 2 | $3.1 million | -45% | $36.3 million | $195.9 million | 9th |
NE = New Entry
Last Updated: February 5, 2018