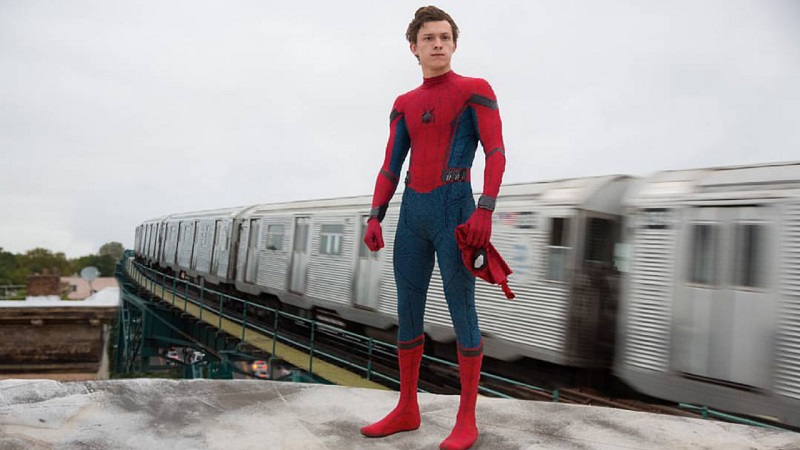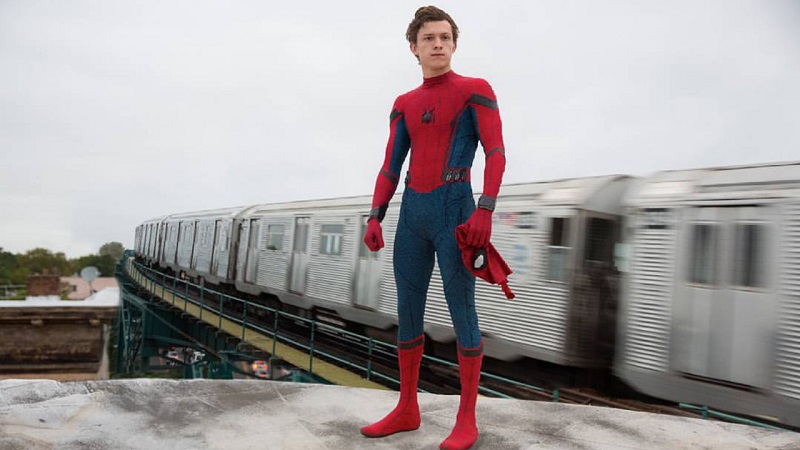 We've recently heard that the upcoming, still untitled sequel to Spider-Man: Homecoming is going to mark the start of a new era for the Marvel Cinematic Universe, one that may not have Robert Downey Jr.'s Tony Stark/Iron Man around. Stark plays a prominent role in Homecoming, but it's already been confirmed that he won't be in the sequel. Recent reports suggested that Tom Holland's Spider-Man would be sharing the screen with another Marvel hero though, but up until now it's all been guesswork as to who it could be.
Well, Spider-Man: Homecoming director Jon Watts recently spoke to We Got This Covered and during the interview, the discussion moved to which villains could be used in in the sequel.When Morbius the Living Vampire was suggested, Watts got really excited and then dropped this tantalizing prospect.
Morbius is kind of cool!… The tone of the character is pretty dark, but the vampire/Marvel Universe thing is pretty cool. Maybe we could get Blade to show up, too? That'd be neat.
Firstly, I love the idea of Morbius as a Spider-Man movie villain. Besides for being immensely powerful, he's a real tragic character who even had a stint as a hero himself. Secondly, BLADE!!!
Ever since the film rights for Blade returned to Marvel, many fans have been wondering what the studio's plans are for the character once famously portrayed on screen by Wesley Snipes. The actor had supposedly been talking to Marvel about something a while back but nothing came of it. More recently, Marvel Studios President Kevin Feige spoke to Arrow In The Head about the possibility of bringing Blade into the MCU.
We think it would be cool. Someday. My tenure at Marvel started 17 years ago, and there were two things that sort of launched the modern era. One was X-Men, which was the first thing that people said, "Oh, there's life here." But a few years before that, there was Blade. A character nobody had heard of at all, had only appeared in a few issues of Tomb of Dracula or something, turned into a big franchise.

That was always a great lesson for me, where you go, "It doesn't matter how well known the character is, it matters how cool the movie is." Which, many years later, would be the reason we do Guardians of the Galaxy, Doctor Strange. I think Blade is a legacy character now, and I think it would be fun to do something with him one day.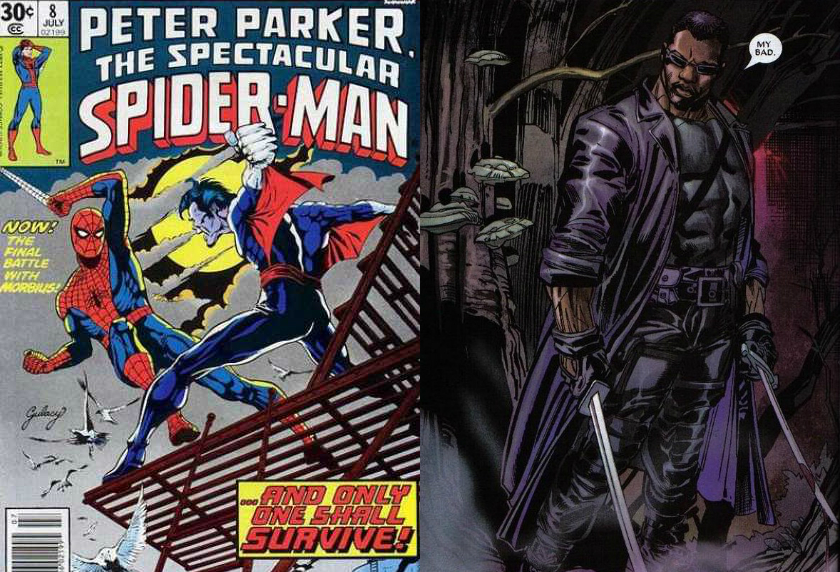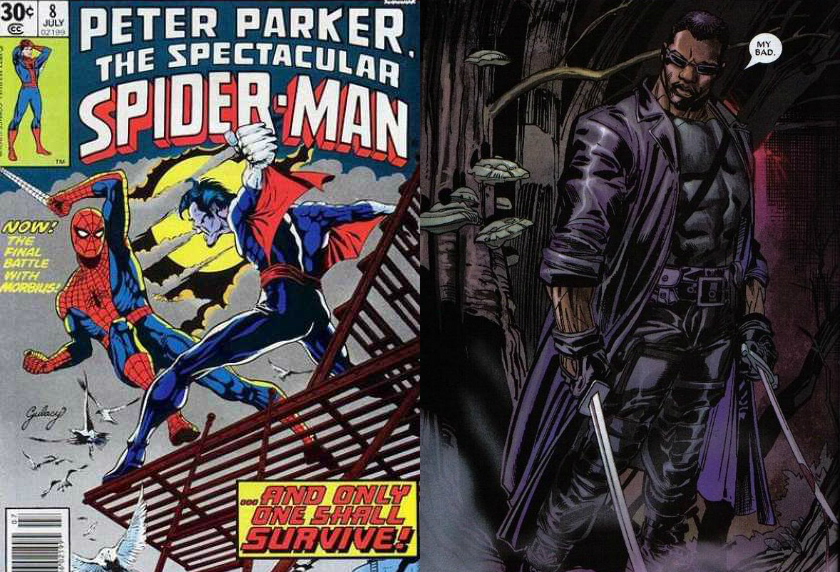 Maybe that "one day" is this new post-Avengers 4 MCU? There's an even better reason why seeing Spider-Man and Blade team up to battle Morbius though. And not just because it was actually done already in a great episode of the 90s Spider-Man: The Animated Series.
For the uninitiated, int the comics Michael Morbius was not a traditional supernatural vampire, but actually a Nobel Prize-winning biochemist who develops "pseudo-vampirism" when using an experimental treatment involving vampire bats to cure him of a rare blood disease. He gains super-strength, flight, and other powers, but also develops an insatiable craving for blood and has his facial features twisted to appear more bat-like.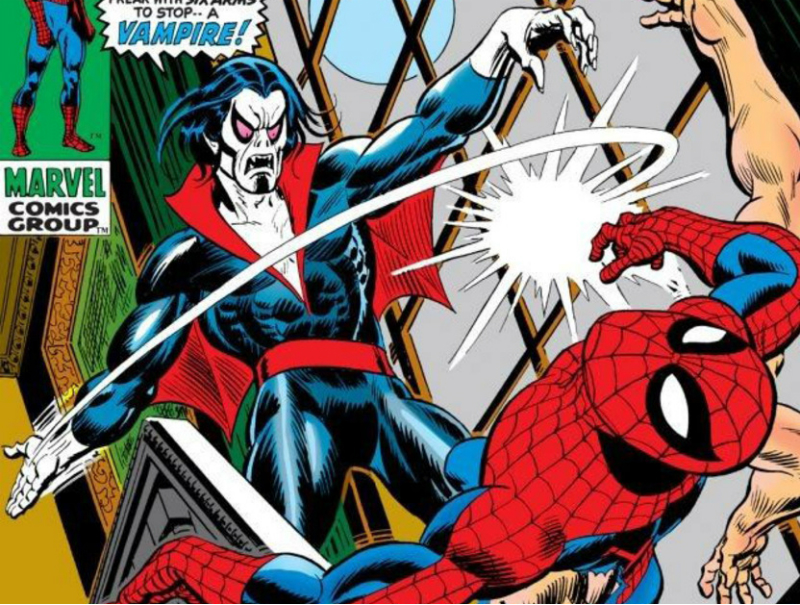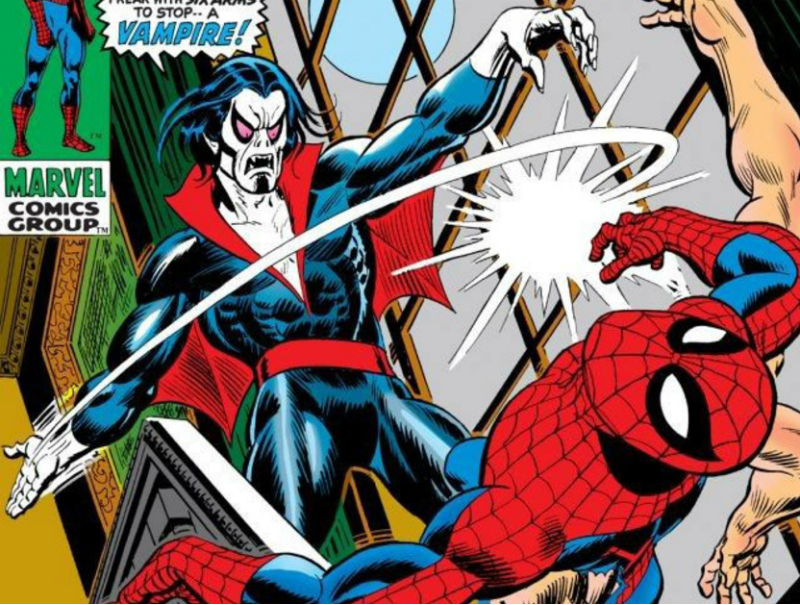 Blade's comic book origin plays out very closely to what was shown in the movies, with vampire Deacon Frost feeding on his pregnant mother right before she gave birth to him, transferring some vampire enzymes, but not all vampiric abilities to Blade in the womb. However, his ability to walk in sunlight was not one of them. That came later – specifically in Peter Parker: Spider-Man #8. That landmark issue saw Blade team up with Spider-Man to track down Morbius to New York City. During the encounter, Morbius bit Blade and with both their unique, not-quite-vampire genetics mixing, it resulted in Blade losing some of the inherent vampiric weaknesses, including an aversion to sunlight. It was only after this event that he earned the Daywalker title for which he would become so famous.
If Marvel does intend to introduce a new Blade to the MCU, I could certainly think of a lot worse ways to do it. Spider-Man got his jump start by showing up in a Captain America sequel, so why not have the wall-crawler pay it forward by featuring Blade in his sequel before giving him his own movie or TV series?
Spider-Man: Homecoming is out in theatres today and by all accounts (check out Noelle and Nick's reviews) it's stupendous!
Last Updated: July 7, 2017