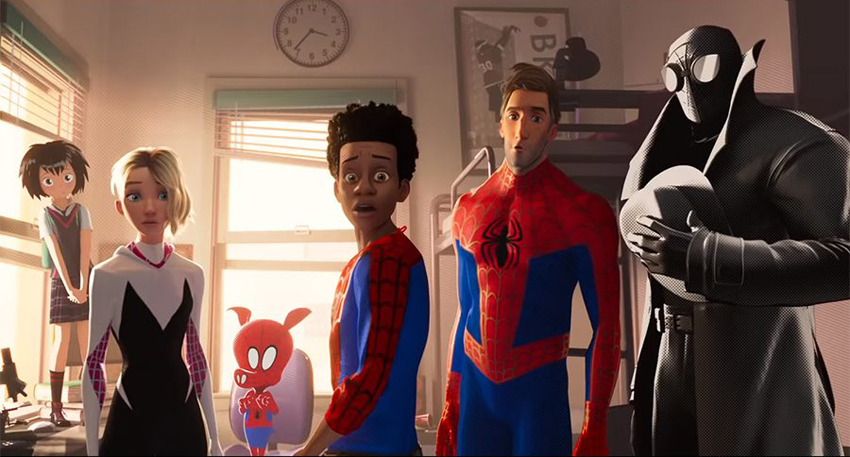 Spider-Man: Into the Spider-Verse is arguably the greatest Spider-Man film of all time even if it was animated and actually focused on Miles Morales rather than Peter Parker. Of course, the latter was in the 2018 Oscar-winning animated film alongside all kinds of other Spider-people thanks to a universe-hopping tale that left fans wanting more.
Back in November of last year, we heard rumblings that Sony was working on a sequel as well as different spinoff projects but no further details were forthcoming. Well, for a few days last week, the internet's Spider-sense was tingling after the official Twitter account for Spider-Man: Into the Spider-Verse stared teasing some big announcement on the way.
And over the weekend, Sony finally let the cat (or is that Spider?) out of the bag as it was officially announced that a Spider-Man: Into the Spider-Verse sequel will be swinging into cinemas in 2022!
Yes, 2022 is a very long way off, but in between then and now we will probably see something happening for the female-centric Spider-Women spinoff that's on the way. Not to mention, as many have already speculated, real-life Spider-Man Tom Holland is probably set to make an appearance in some Sony-produced Spider-Man film, and what better film than Into the Spider-Verse 2?
The groundbreaking first film was produced and developed by the duo of Phil Lord and Chris Miller (21 Jump Street, The LEGO Movie) and directed by the trio of Bob Persichetti, Peter Ramsey, and Rodney Rothman with Rothman co-scripting with Miller. While Lord and Miller will still be involved in some form (Sony has tapped them to oversee this entire franchise, including developing TV series spinoffs on top of the aforementioned film), the directing reins is now being handed to Joaquim Dos Santos, an accomplished animation veteran who has directed several episodes of Justice League Unlimited, Avatar: The Last Airbender, The Legend of Korra, and Voltron: Legendary Defender. Writing duties will now also fall to David Callaham who has penned both the upcoming Wonder Woman 1984 for Warner Bros and Shang-Chi and The Legend of the Ten Rings for Marvel Studios.
Last Updated: November 4, 2019