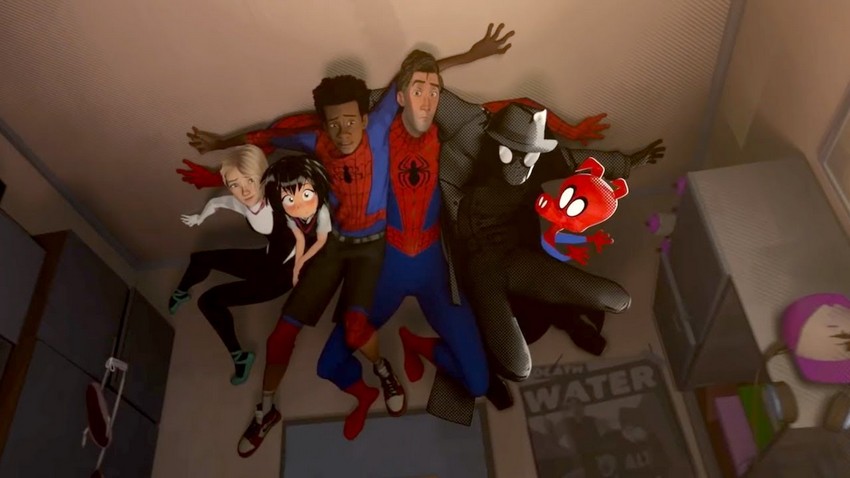 Once upon a time, Sony had plans for a Spider-Man cinematic universe. The problem was that not only was that universe set to spin out of the disappointingly uneven Amazing Spider-Man movies starring Andrew Garfield, but many of those plans were rather terrible (Young Aunt May as an American spy? Really?!). And as the overstuffed Amazing Spider-Man 2 fell short of expectations prompting Sony to sign their landmark co-producing deal to allow Marvel to introduce Tom Holland's Spider-Man in the Marvel Cinematic Universe, those plans were all forgotten. Well, maybe not totally forgotten it seems.
As you may have seen this morning, upcoming animated flick Spider-Man: Into the Spider-Verse is apparently very good. Seriously, very good to the point of some declaring it one of the best comic book movies ever. With that kind of pre-release buzz, it came as zero surprise that Sony has now already announced a sequel for the film to continue the multiverse-hopping adventures of the Ultimate Spider-Man Miles Morales.
Director/producer Joaquim Dos Santos, who is known for his work on the beloved and critically acclaimed Avatar: The Last Airbender, The Legend of Korra and Voltron: The Last Defender, has been tapped to direct the upcoming sequel. Phil Lord and Chris Miller (The LEGO Movie, 21 Jump Street) developed the story idea for the first film – which saw the young Miles Morales meeting up with various Spider-characters from different universes, including a mid-life Peter Parker – but this time around it will be David Callaham who scripts. Callaham is a well-known box office scribe having written the screenplays for Doom, The Expendables, Godzilla, and the upcoming Wonder Woman 1984 and Zombieland 2. He's also the creator of the rather brilliant Jean-Claude Van Johnson TV series.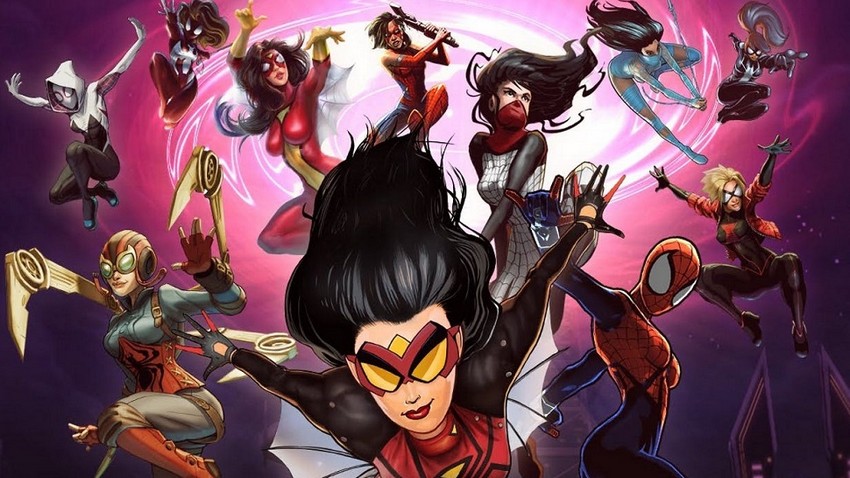 While a sequel for Into the Spider-Verse was very much expected, what wasn't was that Sony would be returning to one of those many ideas they previously had as they will also be developing an all-female spinoff as well. There are no plot details revealed yet for the still-untitled project – which many are just dubbing Spider-Women for now after the 2016 comic book crossover story – but it's probably safe to assume that Into the Spider-Verse's Spider-Gwen (voiced in the film by Oscar-nominee Hailee Steinfeld) will play a big role. With Into the Spider-Verse's multiverse hook, we can probably also expect the likes of Jessica Drew aka the original Spider-Woman, Julia Carpenter aka the second Spider-Woman/Madame Web, Cindy Moon aka Silk, Anya Corazon aka Araña, May "Mayday" Parker aka Spider-Girl, etc, but it's all guesswork for now.
What we do know is that the film is being helmed by Lauren Montgomery, a prolific director behind a number of Warner Bros' critically acclaimed animated DC Comics films including Wonder Woman, Green Lantern: First Flight, Justice League: Doom, Superman: Doomsday, Justice League: Crisis on Two Earths, Superman/Batman: Apocalypse, and Batman: Year One. She's also directed episodes of Voltron, so she already has a working relationship with Dos Santos which should lend itself to the two Into the Spider-Verse projects aligning.
Unlike Sony's live-action feature film attempts previously, I'm actually all-in on this new animated Spider-Man cinematic universe. Dos Santos and Montgomery are very talented directors and I can't wait to see what they come up with using this fantastic world of characters.
Last Updated: November 28, 2018