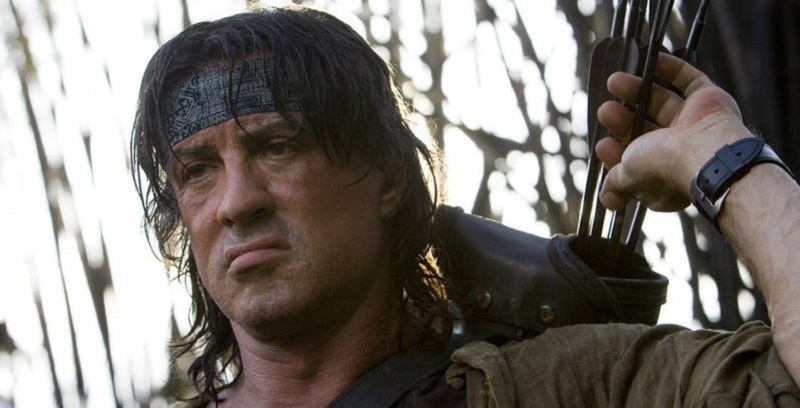 We reported earlier this year that Sylvester Stallone is back on board to make a fifth Rambo movie after there were plans to have the franchise rebooted without Stallone in the titular role. It was news that brought much relief because the thought of seeing Rambo played by anyone other than Stallone just didn't seem right. However, at the same time, with Stallone being the remarkable age of 72 years old, there are concerns that he just won't be able to do the role justice. After all, no one wants to watch a geriatric trying to run and shoot bad guys who are able to move at three times his speed.
However, it seems despite Stallone's age, he is out to prove critics wrong and has revealed a training video showing that not only does he look remarkable for his age, but that he is perhaps fitter in his 70s than many of us have ever been. It's remarkable what hard work, steroids and collagen can do for your future self:

After watching that I'm not so sure if I should feel inspired or embarrassed that I can't do the same with something of that weight (250 lbs is about 113kg). At least we can take comfort that come the release of Rambo 5, they won't need to win an Oscar for visual effects to make the movie look authentic but can still rely on Stallone to look authentic kicking bad guy butt.
Rambo 5 is scheduled for release sometime late next year and will reportedly see John Rambo going up against a brutal Mexican drug cartel. I never thought I would say this, but I am actually looking forward to seeing a 70-year-old dude run around and blow stuff up. Excuse me while I slip off to the gym and try and do the same with about 40 kgs – if I'm lucky.
Last Updated: August 27, 2018