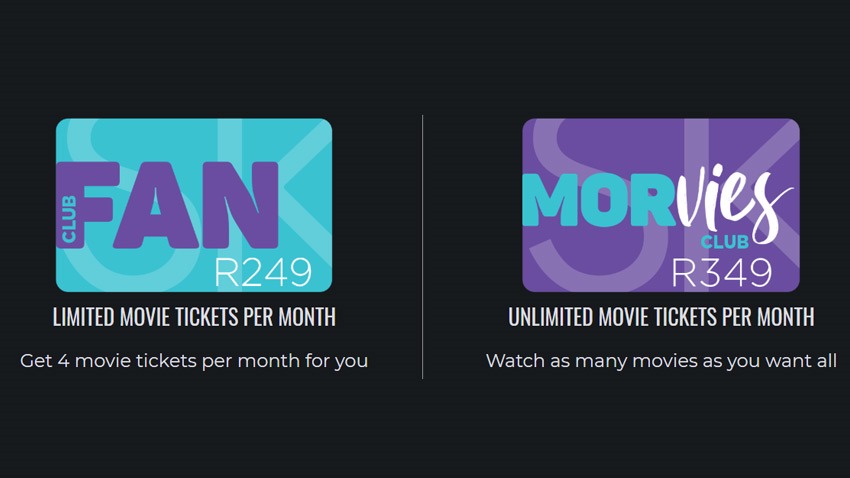 Going to the movies used to be a regular occurrence, but for anyone feeling the pinch of a recession, higher costs of living or realising that the stickiness of the cinema floor might not be from residue cola, that habit has become more of a luxury than anything else. That's a pity, because movies are still fantastic. Between the high budget superhero escapades and big summer blockbusters, there's a wealth of quality to be found in-between.
Indie fare, fantastic comedy and heartbreaking drama that deserves to be seen on the big screen. High ticket prices means that many of these film go under the radar on launch, but there may be a solution on the way. Ster Kinekor has revealed the SK Subscription Club (tip o' the hat to HTXT), which will give cinephiles all the movies that they can visually digest, for a monthly price. Here's a quick breakdown of the tiers, which of course, do have some catches attached to them:
Fan Club
R249 a month
Limit of four movies per month
20% discount on medium popcorn and soft drinks
All four tickets can be used at once if you so choose, such as for a family outing
MORvies Club
R349 a month
Limit of five movies per day
20% discount on medium popcorn and soft drinks
One ticket per movie card holder
Not too shabby. For now, the Fan Club subscription service will be available at Eastgate Shopping Centre in Gauteng, Watercrest Mall in Kwazulu Natal and I'Langa Mall in Mpumalanga, while the MORvies option can be found at Eastgate Shopping Centre, Somerset Mall and Garden Route in Cape Town and the Western Cape.
There's no word yet on if this service will apply to 3D films or big films during their first week of release, but for the price advertised in this trial run, it'd be a hell of a way to get local butts back into cinema seats considering the value on offer. Here's hoping that if Ster Kinekor does roll the service out nationally, that it doesn't go tits-up like what America's Movie Pass service did.
Last Updated: May 20, 2019