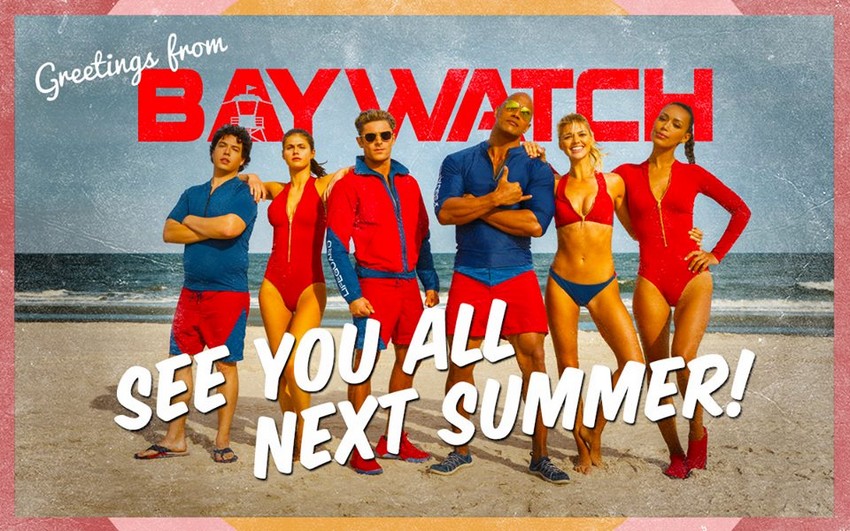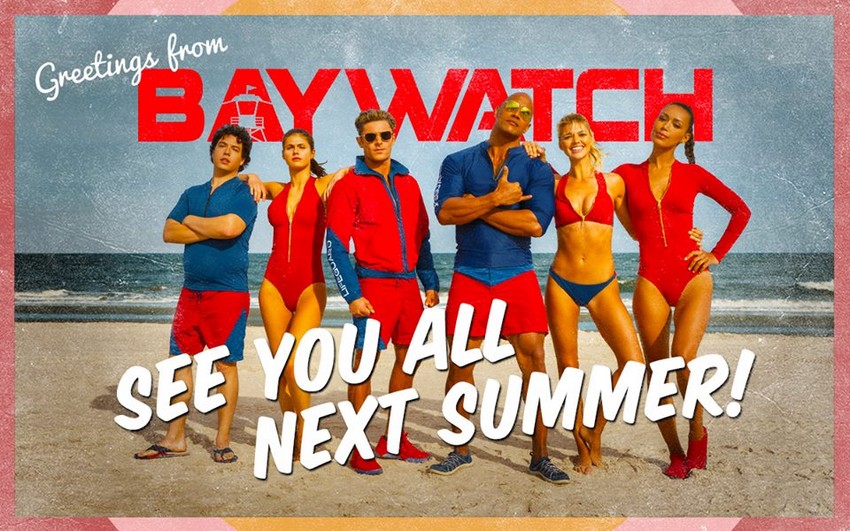 We may be going through a crippling drought right now, but over in America they're still coming off a snowy winter season. But things are going to get sizzling hot in a few months time though, and I'm not just talking about that climate change that a certain president refuses to acknowledge exists.
The upcoming R-rated Baywatch feature film reboot features an assortment of hot bodies, led by mountain of muscle Dwayne "The Rock" Johnson. And that's exactly as it should be. The original 1990's cheesefest TV series didn't exactly become popular for its gripping human drama and poignant social commentary. No, audiences mostly tuned in each week to see attractive people doing things that made them look more attractive. Like running in slow motion. Oh the slow motion running!
So it comes as no surprise that the new cinematic take on the show will play on that very same quality with their marketing campaign. And the latest bit of adverting sees all those muscles and curves belonging to the new cast, seen in a series of motion posters, each focusing on a different cast member heating things up a bit in their own way.
Check out the "posters" below, which features Johnson as Mitch Buchanan, Zac Efron as Matt Brody, Alexandra Daddario as Summer Quinn (and no, that dirty pun with the title is not intentional), Kelly Rohrbach as C.J. Parker, Ilfanesh Hadera as Stephanie Holden, Priyanka Chopra as villain Victoria Leeds and Jon Bass as Ronnie.
"Baywatch" follows devoted lifeguard Mitch Buchannon (Johnson) as he butts heads with a brash new recruit (Efron). Together, they uncover a local criminal plot that threatens the future of the Bay.
Read more at http://www.comingsoon.net/movie/baywatch-2017#jX5QtQ6d7GCZdBrR.99
Baywatch also stars Hannibal Buress, Belinda Peregrín, Izabel Goulart and Charlotte McKinney, as well as a couple of cameos from original series stars David Hasselhoff andPamela Anderson. The movie is directed by Seth Gordon (Horrible Bosses) off a screenplay from the duo of Damian Shannon and Mark Swift (Friday the 13th, Freddy vs Jason). It is scheduled for release on 10 May 2017.
Last Updated: January 31, 2017