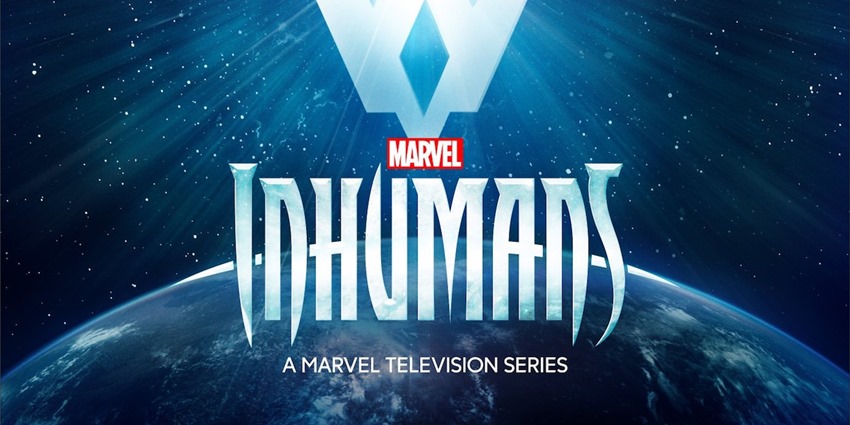 Imagine if there was another civilisation out there, one far more advanced than ours and home to individuals with extraordinary powers. A culture that had escaped detection for centuries, forming a home on the dark side of the moon and watching from on high as humanity became bolder and new threats on our horizon appeared. In comics, such a family does exist, a royal collection of monarchs who rule the species known as the Inhumans.
Marvel has been working on an adaptation for what seems to be ages now, having gone through all manner of casts, scripts and platforms for their upcoming series. That's a lot of work, efforts which have finally borne fruit as the Inhumans are here. See for yourself, via this first look from EW: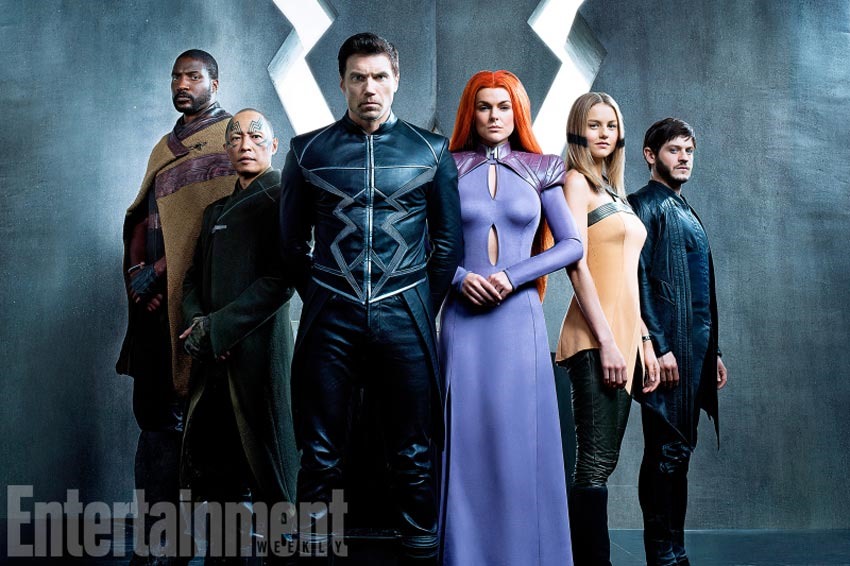 Not bad! While I miss the white highlights on his suit, Anson Mount looks intimidating as the deadly but silent Black Bolt, while the rest of the cast is looking solid. Except for Medusa maybe, she kind of looks weird. Also, where my gigantic Inhuman dog that can teleport the family from place to place, huh? I demand to see Lockjaw! If you're unfamiliar with the characters, here's a quick rundown of who's who in the Inhuman zoo:
Black Bolt (Anson Mount) – Super-strong, durable and can flatten a city with a sneeze. Which is why he talks less than Silent Bob.
Medusa (Serinda Swan) – Wife of Black Bolt, queen of the Inhumans. She happens to have the deadliest hairstyle ever conceived, long flowing locks which can smother and cut anyone in her range.
Crystal (Isabelle Cornish) – Sister to Medusa, can control weather to devastating effect. Has a sunny disposition. Heh.
Maximus (Iwan Rheon) – Brother to Black Bolt. Mad bastard, genius and can influence the minds of those around him. Most likely to stick a knife in your back.
Karnak (Ken Leung) – Martial artist and protector of the royal family, is able to see the flaws inherent in all things and exploit them to destructive effect. So pretty much like the most judgemental mother-in-law then.
Gorgon (Eme Ikwuakor) – Royal protector, a living leg day workout of mass destruction.
Don't be too put off by Medusa's odd look above. Like most things in life, her current appearance is a work in progress, as her organic keratin strands are currently being further tweaked according to showrunner Scott Buck:
It is very difficult. Even now, it's still a process. It takes quite a long time in post to make that effect work. We have some of the best visual effects people available working on our show. We still haven't seen the final version of it; it's very much a work in process.
Inhumans arrives in IMAX cinemas first in September, and then it'll hit TV. Hopefully with Lockjaw present as well.
UPDATE: Since the time of writing, a new teaser trailer has also been revealed by Marvel. It contains no actual footage, but we do hear plenty of dialogue that sets up some clear familial drama. No dialogue from Black Bolt and his superpowered voice though, or we would all be dead now.
They're coming…
The first teaser for "Marvel's #Inhumans" is here. pic.twitter.com/xDqXbE7sXK

— Marvel Entertainment (@Marvel) May 5, 2017
Last Updated: May 5, 2017