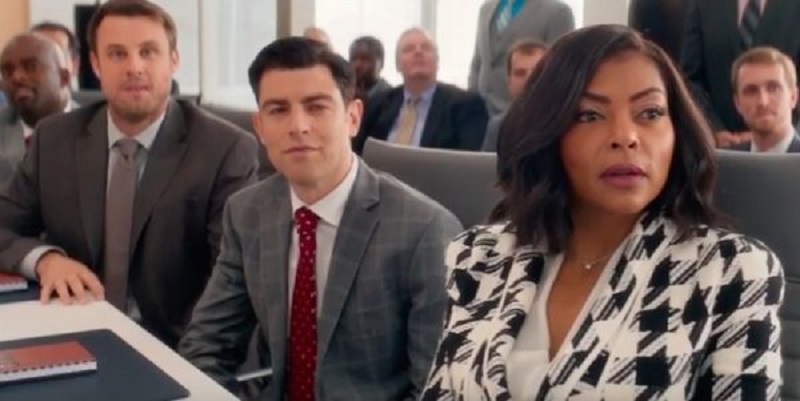 Sometimes life would be easier if we could just understand what people were thinking. Especially for men and especially in relationships where we completely miss all the signals that our partners are giving us. "What do you mean I couldn't go out tonight, you said 'whatever' so that means I can do whatever I want, right? Right?!"
It's one of those ideas that continues to fascinate the movie world as well which is why we have seen quite a few films that cover this topic like Nancy Meyer's What Women Want which starred Mel Gibson and Helen Hunt. This time around it's the men that are getting the thought treatment as Taraji P. Henson looks to make it big in a corporate world that is dominated by men. But to do that first, she needs to understand the way men think so that she can successfully climb the corporate ladder.
The film is unsurprisingly titled What Men Want and sees Henson play the role of a sports agent who struggles to get ahead in her male-dominated field, but gains the upper hand after developing the power to hear men's thoughts. With her new ability, Henson's Ali works to represent a promising new NBA talent while also handling his combative and controlling father (Tracy Morgan). Check out the trailer below.
The film looks far from original and doesn't seem to correctly understand what exactly it is that is really on men's minds otherwise it would feature a lot more thoughts on food, sex and completely random thoughts on where hamsters actually live outside of pet stores. Yes, think about that for a moment.
Still, What Men Want promises to offer up some generic fun which should be good for a few laughs and in Henson, it certainly has capable and strong women who can take advantage of the situation. The movie is scheduled for release in January next year and will be followed by a few weeks of trying to convince your girlfriend/wife that you don't actually think that way.
What Men Want is directed by Adam Shankman (Hairspray), and also stars Jason Jones, Max Greenfield, Pete Davison, and Aldis Hodge and host of other cameo appearances form the professional sports industry.
Last Updated: August 17, 2018