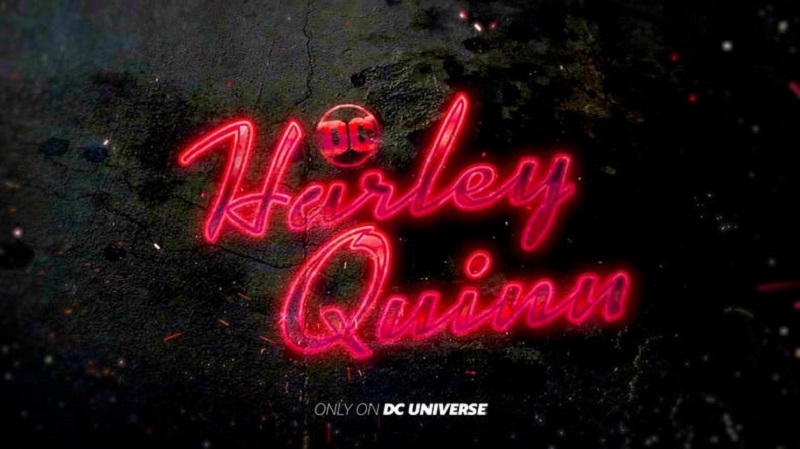 Every new streaming service has a lot to prove when it launches because it has to justify the price it charges with the content it provides, and DC Universe is no exception – possibly they have even more to prove thanks to the grimdark movie universe they've been pushing over the last few years.
Titans hasn't exactly set the world on fire with what we've seen so far either with it's dark and gritty take, but now the first teaser to the animated adult cartoon series for Harley Quinn has arrived. Like a breath of fresh air it takes aim at all that angst, breaks the fourth wall, and even makes a pointed jab at the other fan-favourite fourth-wall breaker, Deadpool.
Let's take a look:
Harley Quinn features a very impressive voice cast that includes Kaley Cuoco (as Quinn), Lake Bell, Alan Tudyk, Ron Funches, J. B. Smoove, Jason Alexander, Wanda Sykes, Giancarlo Esposito, Natalie Morales, Jim Rash, Diedrich Bader, Tony Hale, and Christopher Meloni.
The show's official plot synopsis is as follows:
Harley Quinn follows Harley's adventures after she breaks up with the Joker and strikes out on her own in this new adult animated comedy. With the help of Poison Ivy and a ragtag crew of DC castoffs, Harley tries to earn a seat at the biggest table in villainy: the Legion of the Doom.
Characters confirmed as regulars for the show (via That Hashtag Show and Screenrant) include:
Dr. Psycho – An angry misogynist dwarf with telekinesis. He was a major villain until the "incident" ten years ago when in the midst of losing a battle against Wonder Woman he became frustrated and called her the C-word. In front of hundreds of camera phones. Even other villains were disgusted. Disgraced, the only one who'll have him is Harley. A woman. He can't stand it, but he'll do anything to get back into the villain community.
Malice Vundabar – Pretty, but over it. She's an alien (but looks human) and her family is crazy rich and powerful, she's interning with Harley's gang for college credit. The only thing she cares about is her demonic shadow cat named Chessure that she carries around in her designer purse. It's a friend and a fashion item and it destroys everything it sees.
King Shark – His lower half is human, but his upper half is the body of a great white shark. Even though he looks incredibly fierce, he's a gentle soul who just wants to be normal. That is, until he smells blood. And then he goes into a frenzy and literally eats everyone around him leaving death and carnage everywhere. Then feels bad about it.
Clayface – A large, humanoid mass of clay, Clayface was a struggling, trained actor until a terrible pottery accident turned him into the shapeshifting villain he is now. His aspirations for stardom and his ability to transform his appearance to look like anyone should help him land some roles but he's such a terrible actor that the only work he can get is with Harley's crew, pretending to be whoever they need him to be to help with a heist. He still holds out hope that he'll land one of the many auditions he fruitlessly goes on.
The Joker – Equal parts homicidal and charismatic, he's been Harley's longtime awful boyfriend, but when Harley breaks up with him, she vows to take his cherished number-one spot on the Most Wanted list. The Joker thinks of Harley as his creation and, as she grows in power, does everything he can to stop her.
Dr. Pamela Isley (aka "Poison Ivy") – Sarcastic and incredibly smart, Ivy is Harley's best friend and now roommate. Very much a loner (she prefers plants over people), Ivy is sometimes the voice of reason but always a true friend to Harley. Ivy soon becomes her reluctant partner-in-crime.
Harley Quinn will premiere on the DC Universe in the US in 2019, and holding thumbs could potentially head to Netflix like Titans will for us international viewers.
Last Updated: October 4, 2018