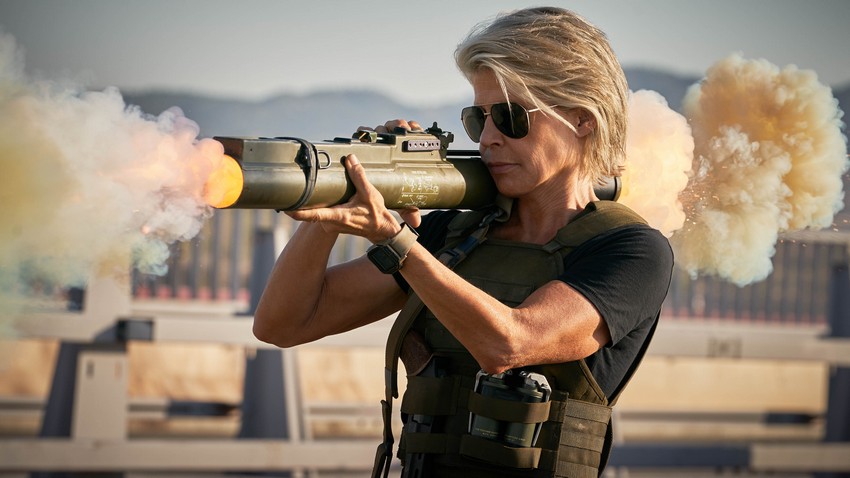 The first trailer for Terminator: Dark Fate dropped yesterday afternoon, and its got a bit of a mixed response online thus far. Personally, I'm totally down for the new cast, being led by an ass-kicking Mackenzie Davis (Halt and Catch Fire), getting to share the screen with a returned Linda Hamilton as Sarah Connor and with franchise creator James Cameron eventually back in charge. And of course, some more badass old man Arnold Schwarzenegger is never a bad thing.
However, editing on the trailer itself wasn't great, with patch pacing and barely painting a picture of what this direct sequel to 1991's Terminator 2: Judgement Day is actually about. The latter is more than likely an intentional affectation though given how now-defunct reboot attempt Terminator GeniSys was heavily – and justifiably – criticised for giving away a major plot twist in its own trailer. Schwarzenegger himself appeared to be poking fun at this when he posted the trailer for Dark Fate on Reddit with the title "We're back. Here's your Terminator: Dark Fate trailer that doesn't give the movie away."

So yes, Cameron and director Tim Miller (Deadpool) are keeping their cards close to their chests for now, but they are giving a brief peek behind the curtain though. Following on from the trailer, some new images and a short featurette has been released in which the filmmakers, amidst the obligatory hype, explain how Dark Fate fits into the franchise timeline. The featurette also gives a nice look at just how much practical effects and stunt work is being employed for this movie alongside the necessary digital effects.
Yes, not exactly groundbreaking stuff, but still pretty cool. Here's where things get interesting though: In Paramount's press release accompanying this featurette and the new images, it's revealed that the brand new Terminator being played by Gabiel Luna is officially designated as Rev 9. And as glimpsed in the trailer, he's actually a bit of a two-for-one special.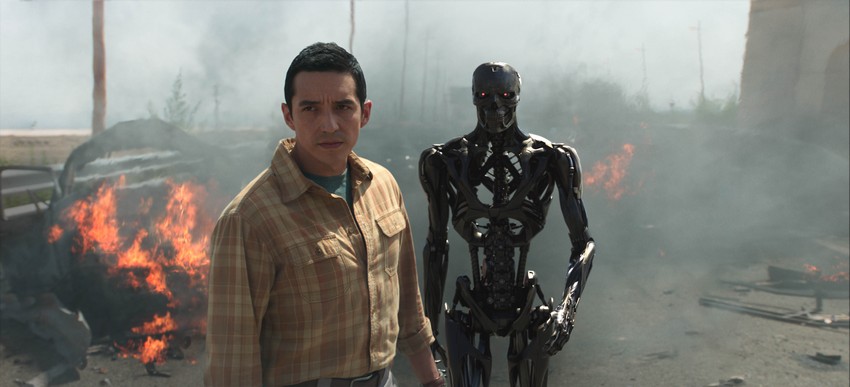 Whereas Schwarzenegger's T-800 boasted a solid metal endoskeleton and the iconic T-1000 from T2 was comprised of polymorphic liquid metal, Luna's Rev 9 is a mashup of the two. The difference is that the two components can act independently of each other, with the humanoid liquid metal outer shell – described as an "ectoskeleton" – bleeding off the black endoskeleton. Rather clever, actually.
I can think of some pretty cool possibilities for this new robotic threat, but we'll have to see how Cameron and co utilize him when Terminator: Dark Fate releases on 1 November.
Last Updated: May 24, 2019