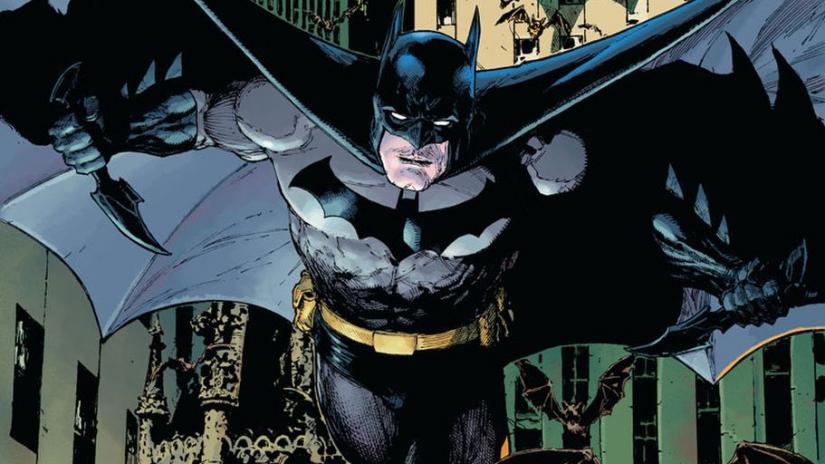 The Dark Knight is rising again. Writer/director Matt Reeves' The Batman is starting to come together rather quickly now after ages of us knowing nothing. Robert Pattinson will be donning the cape and cowl as Bruce Wayne/Batman, and he'll be joined by Jeffrey Wright as Commissioner Jim Gordon, Zoe Kravitz as Selena Kyle/Catwoman, and Paul Dano as Edward Nygma/The Riddler (though I'm hearing the character's name will be changed to Edward Nashton). That right there is already a crazy strong cast but Reeves is apparently not done with stacking his film with star power.
The Wrap reports that the filmmaker is currently in talks with past collaborator Andy Serkis to join the production as Bruce Wayne's faithful (and secretly skilled) butler and confidant Alfred Pennyworth. Serkis had previously worked with Reeves on the critically acclaimed Planet of the Apes films where he provided the incredible mo-cap performance for Ceasar the ape.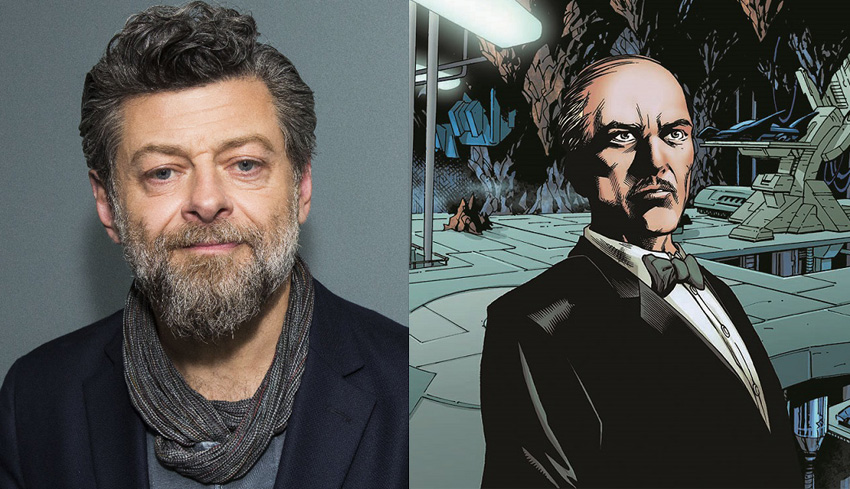 Serkis is not an obvious choice for the role most recently played on screen by Jeremy Irons and Michael Caine, however he is a pretty exciting one. He may be best known for his mo-cap work, but he's a damn fine traditional actor. He also appears to be collecting stamps when it comes to working comic book cinematic universes. Serkis played the villainous Ulysses Klaue for Marvel, he will be directing the upcoming Venom 2 for Sony, and now will get to hop in the DCEU as well if this report gets confirmed.
Another actor who is no stranger to comic book movies is Colin Farrell, although his turn as Bullseye in Daredevil is probably best forgotten. According to a report from Deadline though, he's apparently in talks to play another mentally unhinged comic book villain as Oswald Cobblepot aka The Penguin.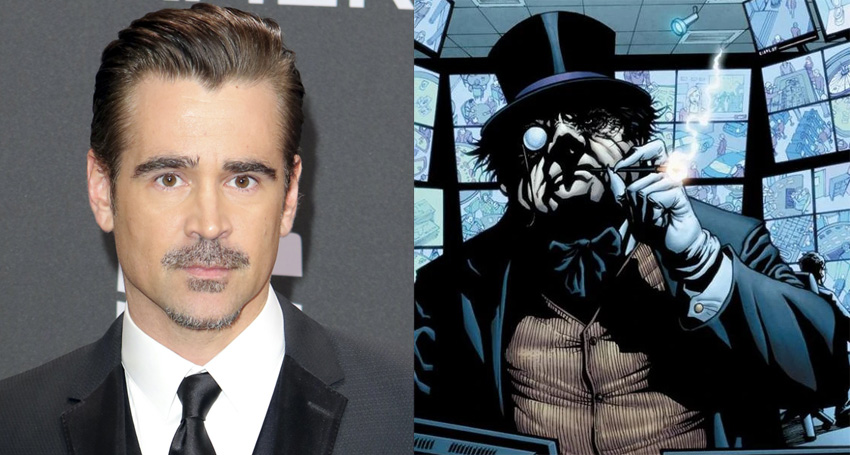 There's definitely no doubt as to Farrell's ability to act the hell out of this gig, but much more than Serkis' potential role above, this is quite the surprising bit of casting news. Farrell looks nothing like the traditionally rotund depictions of the deformed crime boss, who was most famously played onscreen by Danny DeVito in 1992's Batman Returns. If both these roles get officially confirmed, then consider me very intrigued – even more than before – for what Reeves has planned here.
Outside of these reports, there have also been some exciting rumours from usually very reliable scooper Thomas Polito. According to his sources, "the movie is going to play out very much like a Sherlock Holmes story with Catwoman as Batman's Irene Adler & Riddler as his Moriarty" and "Gordon is his Watson". Polito goes on to say that "Reeves is also building a world similar to the animated shows & comics where all the villains are already out there." As somebody who has longed to see the proper "world's greatest detective" side of Batman on-screen and who is also loathed to run through more time-sapping (and usually pretty crappy) villain origin stories, I cannot tell you how happy this makes me. If true, of course.
The Batman is scheduled for release on 25 June 2021.
Last Updated: November 6, 2019