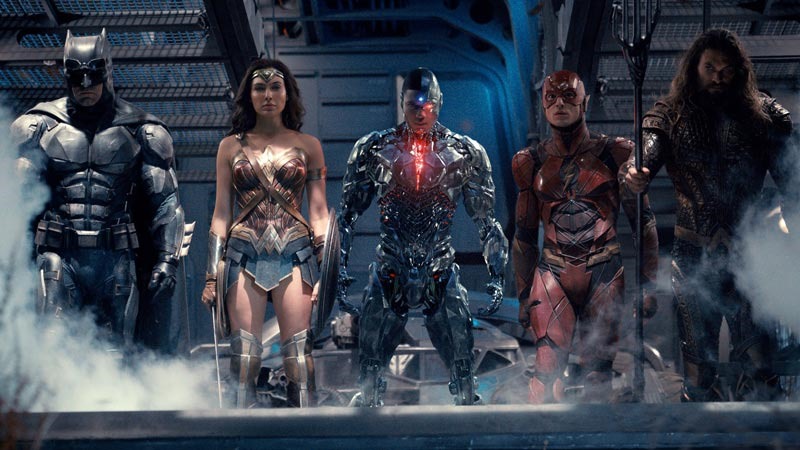 Sure, the Avengers may have an Asgardian, a pair of black ops spies and green rage monster in their roster. But when it comes to power, I've always imagined that DC's Justice League could easily outclass anything that Marvel could throw at them. Unless Tony Stark installs some speakers that belch out "Martha" whenever Batman is near him. HEYOH!
Anyway, Warner Bros. and director Zack Snyder aren't playing around when it comes to the roster for Justice League. Besides the return of Batman and Wonder Woman, we're also getting the Flash, Aquaman and Cyborg thrown into the mix. And the gang is all here, in this latest image from USA Today, while Snyder dropped a few more details on the end of year big-screen adaptation: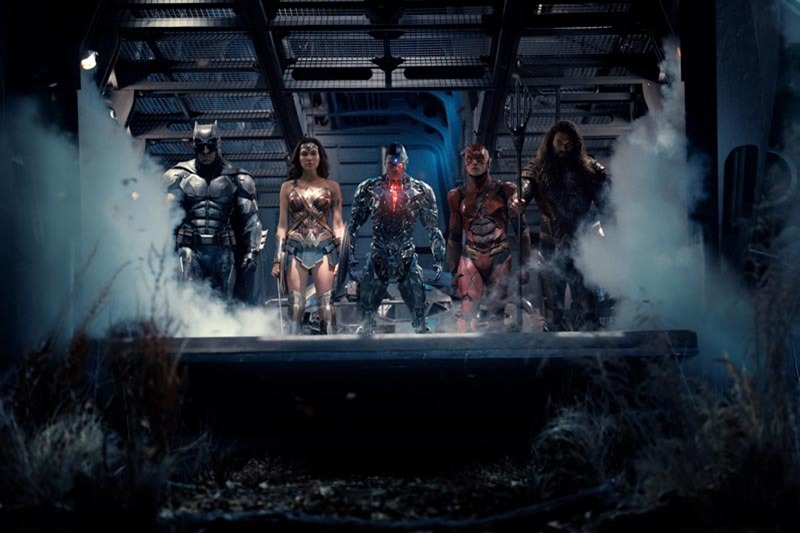 It was all about the filling-out of this massive comic-book pantheon with the biggest and coolest heroes we could.
Snyder is also pulling production duties on Wonder Woman, a film which he hinted at ending with the Amazon facing the worst that humanity has to offer:
Humanity isn't always the most kind and awesome thing…It has its moments, but it can be brutal, and her coming to terms with that dichotomy is what we come to learn about her. And in Justice League, she's fully evolved into someone who's embraced mankind, partly through Superman's sacrifice.

She's like, 'All right, I've got to pick it up.'
Man, those costumes…do not look comfortable. Cyborg in particular, looks downright painful and a big departure from what we've usually seen on TV and in comics. Usually, Cyborg has the shape of a human even after his horrific injuries resulted in him being fused with exotic technologies, but this looks closer to a more alien design than anything that is from Earth.
And that makes sense! With Batman V Superman revealing that Victor Stone was reconstructed when a Mother-Box from Apokolips bonded with him, it makes sense that he'd look like the technology of that world. Should be interesting to see if the arrival of Steppenwolf and the rest of the New Gods follow a similar aesthetic.
And then you've got the Flash, whose current costume looks hobbled together from various parts that help minimise the friction generated from his Speed-Force powers. Again, that makes sense and we'll probably see a new suit mocked up by the R & D department of Wayne Enterprises if the rumours turn out to be true. As for the new batsuit? It's growing on me, it really is. And it looks ready for a fight with the biggest threats that Apokolips has to offer, even if it does resemble a certain owl-themed superhero from that other Zack Snyder movie.
Justice League drops on November 17, and stars Ben Affleck, Henry Cavill (HE GOT BETTER!), Amy Adams, Gal Gadot, Jason Momoa, Ezra Miller, Raymond Fisher, Willem Dafoe, Jesse Eisenberg, Jeremy Irons, Diane Lane, Connie Nielsen and J.K. Simmons.
Last Updated: January 10, 2017