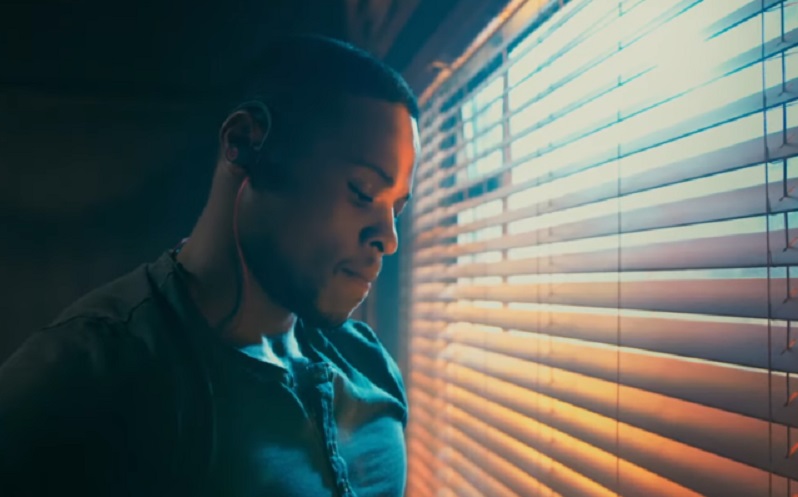 Netflix has proven to be one of the biggest go-to networks for producing high-quality TV content.  Unlike other fantastic studios like HBO and Amazon, Netflix has also shown a greater enthusiasm to not just appeal to an international market, but bring in content from the many countries that love to watch their content. And thankfully, that includes South Africa. Not only has Netflix signed up big local films like Inxeba: The Wound and Five Fingers for Marseilles, but is also bringing their high standards to the local TV industry with a new locally produced TV series, Shadow.
Shadow stars Pallance Dladla, a former task force specialist (aren't they all) who has a gift of not feeling any pain. A gift that makes him very good at taking punishment and more importantly, administering punishment on others. And more specifically, bad guys. What I like about this new show is that it moves away from a lot of the political or societal relevant shows we often see local broadcasters drawn towards and instead gives you a high action American-styled detective story, except only set in Johannesburg and with an all-South African cast and crew. Can we do it just as good as the Yanks can though? Well, let's take a look at the trailer and find out:
And I think based on the short evidence we see here the answer is firmly – yes we can. While some of the dialogue makes me cringe, the overall premise books engaging and the action of a high quality. It feels very much like The Punisher in style and brutality, which in my opinion is also a very good thing. Dladla also seems to fit the gruff, super-hero action persona perfectly and in Amanda Du Pont who plays his love interest, Ashley, he has someone who he shares great onscreen chemistry with.
Shadow is not the only local TV show in production, as Netflix has also announced a new series called Queen Sono that is in production this year and will see Pearl Thusi play a spy in a South African agency. I haven't always been a fan of many of our locally produced TV series, but if they look like this one then I certainly want more of them. And for a local industry thriving with talent, this is definitely what we need more of.
The official synopsis of Shadow can be found below:
Following the brutal and unjust murder of a young girl, Johannesburg detective and former task force specialist, Shadrach 'Shadow' Khumalo, quits his job to become a fixer for people who, like him, have been failed by the criminal justice system. With the help of his former partner, Shadow cuts a swathe through the city's underworld taking full advantage of a rare condition that affects his central nervous system: he is impervious to physical pain.
Shadow is premiering on Netflix on March 8th.
Last Updated: February 19, 2019