We are living through tough times, good people. It is a time when people need to step out of their comfort zones, beyond their terms of convention in order to make ends meet. Case in point, Robert Redford is busy robbing banks down in the Southern States. And now, Clint Eastwood is transporting drugs from the Mexican border up into Illinois.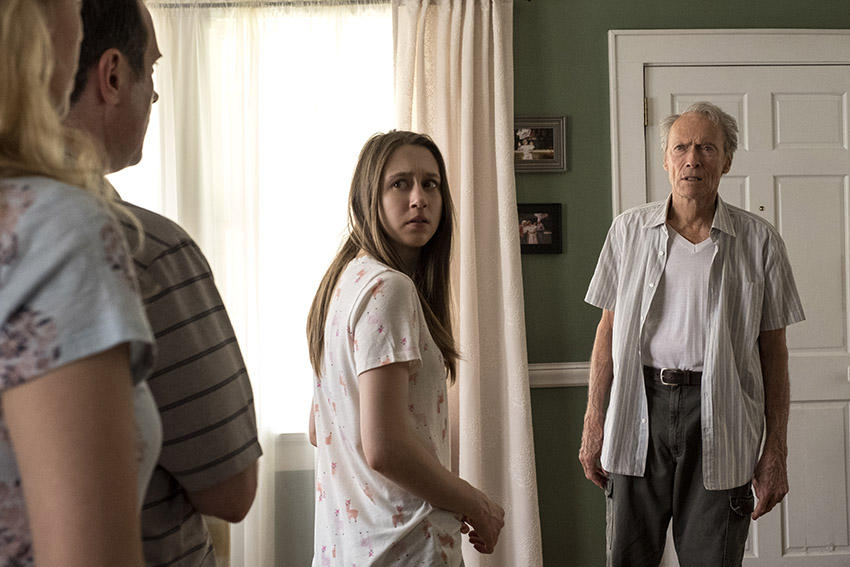 The Mule is both directed by and stars the veteran filmmaker, playing the role of Illinois resident and horticulturist Earl Stone. Upon falling into hard times, he inexplicably starts working for a Mexican drug cartel, transporting cocaine from Texas back up into his state. At the same time, Earl starts to make amends with his estranged family, his daughter Iris (Alison Eastwood), and his ex-wife Mary, played by Dianne Wiest. Meanwhile, DEA Agent Colin Bates (Bradley Cooper) has rolled into town looking to take down the cartel, with his investigations eventually leading up to him looking for Stone.
Eastwood had a rough start to 2018 with the disappointing reception to his last directing duty, The 15:17 to Paris. A well-intentioned true-life telling held back by aimless drama and a climax that had no buildup. But that film was hardly a blemish on the filmmaker's career, and The Mule marks his first film as director and actor since his critical darling Gran Torino a decade ago.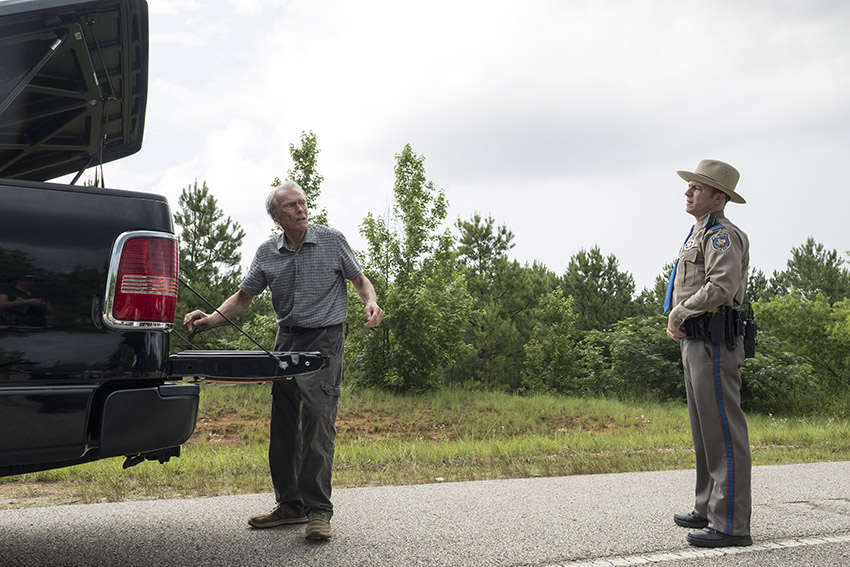 It is very good to see Eastwood back in front of the camera, as this film would not stay afloat without him here. The man's charisma and screen presence is unrivaled and the laid-back attitude that comes with the character that he plays is well complemented by it. And when it comes to the intense scenes, he maintains a signature aura of intimidation. Same goes for his directing. Film auteurs can suffer from an imbalance in their execution, but Eastwood has proven to be not only competent but masterful in both. The Mule is no exception. While it may not feature any groundbreaking storytelling techniques, it is still an exercise in well-rounded, quality filmmaking.
Eastwood's performance is essential to providing for what is really a very simple story, and a predictable one at that. Regardless of whether you are familiar with the source material, the plot elements that make up The Mule are at the mercy of their simplicity. What drives them home is Earl Stone and the motivation that he carries through. Though starting out to just make ends meet, he turns to doing good by his community and eventually by his family. We can immediately sympathize with him as those are simple motivations, but it does not gel well when it comes to his eventual interaction with Agent Bates, who is given but a smear of character insight. It does conjoin, but it is quickly glossed over at the end.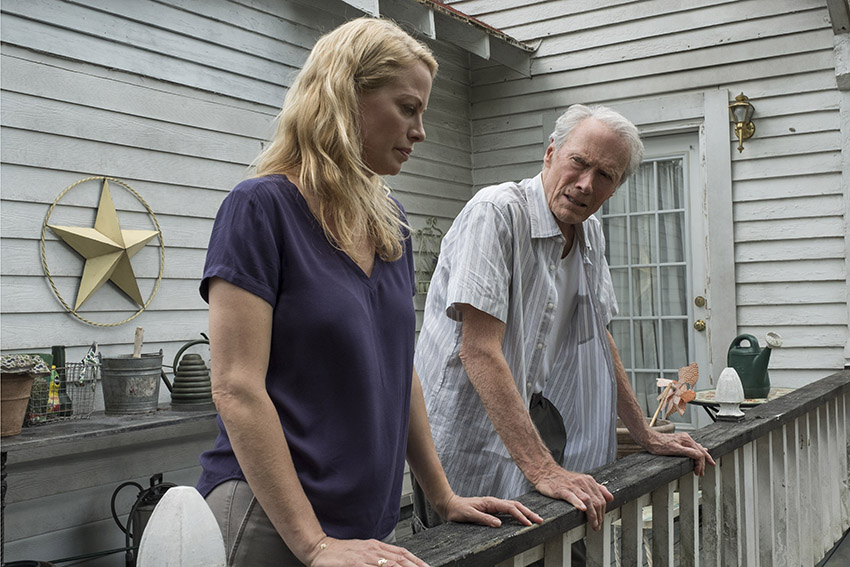 There is tonal conflict within the first half of the film, as the side plotline of Agent Bates gearing up to take on the drug cartel is shot and told like a police procedural. This unfolding at the same time as Stone's slice-of-life narrative, which seems deeper steeped in reality by way of its cinematography and the dialogue. Yes, I am talking about the depiction of a 90-year-old turning to a life of drug mule moving product cross country, but therein lies the power of Eastwood's acting capability.
Another standout performance is that of Dianne Wiest, whose ex-wife character is the stepping stone to his redemption with the family. She plays a woman who knows what kind of man Earl is: a womanizing heartthrob who prefers to spend with his flowers and being on the road. And the reconciliation between him and her is played with the utmost sincerity on her part. The rest of the performances are perfectly fine, including Michael Pena and Laurence Fishburne in supporting roles, but a little bit more Andy Garcia in the role of a cartel boss would have been a benefit (don't waste him, otherwise he'll go off and star in things like Max Steel). In the case of the dependable Cooper, his acting is good, but he has little to work with.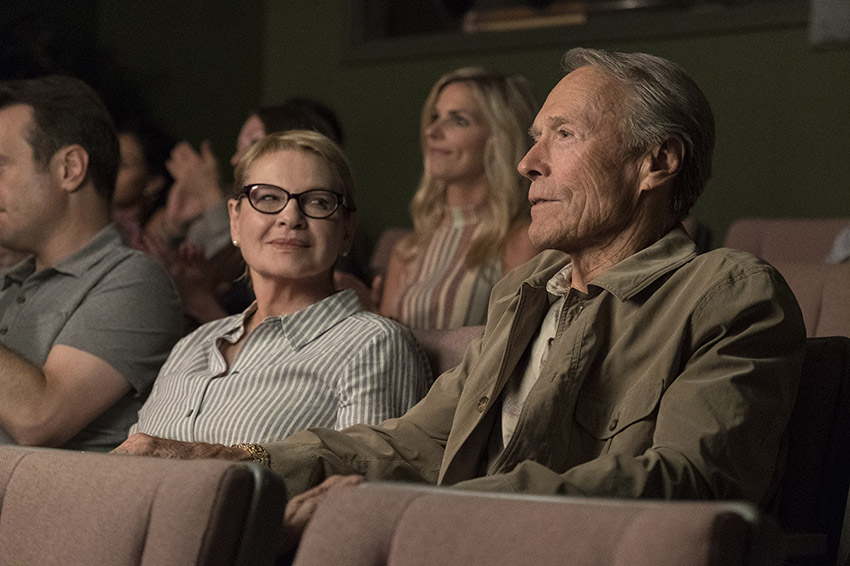 Mentioning Robert Redford at the start of this review is not without reason. The Mule shares many traits with Redford's latest and final film, The Old Man & the Gun, even to the point that they have similar scenes in them. Redford sits across a diner with an unsuspecting Casey Affleck, Eastwood sits across a diner with an unsuspecting Bradley Cooper. The difference between the two scenes, and why I think The Old Man & The Gun is the superior product, is that it has much more emotional weight and connection to it, while also benefitting from the film's unique use of pacing. The Mule, though competent, is a tried-and-tested story, and doesn't have the same character buildup or depth.
However, the film is well-rounded and is satisfying in its execution, and Clint Eastwood remains a good-enough sole reason to buy a ticket. He is a pleasure to watch and holds up a film that would ultimately be forgotten if not for his work.
Last Updated: January 18, 2019
The Mule

Though amounting to a simple story with surface-level characters, The Mule is uplifted by Clint Eastwood and his filmmaking talents that should never be underestimated.