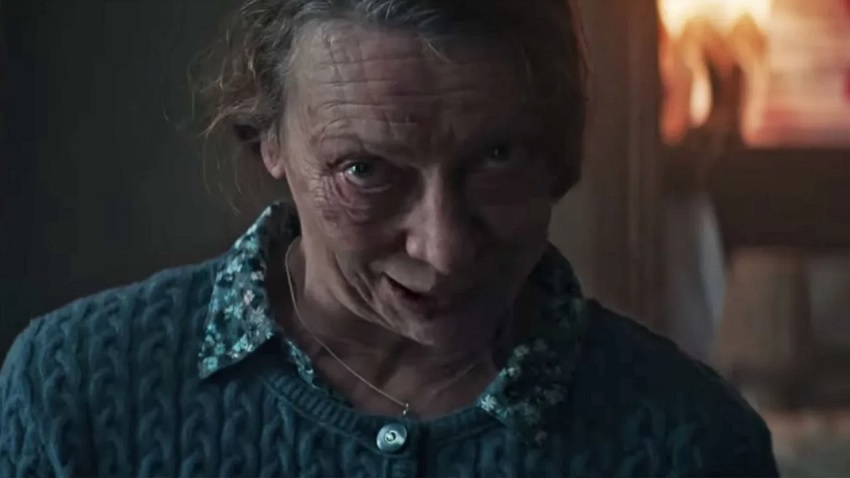 Remember how I said the other day that I really enjoy how Netflix exposes us to foreign-language series from all over the world? Well I didn't mean horror series, although thanks to subtitles I can focus on the bottom of the screen instead of the rest of the creepy on-screen happenings I guess.
The streaming giant's The Haunting of Hill House was one of 2018's best new series, never mind horror series, and they're delving into the horror genre once more with the upcoming French horror series, Marianne. Created by Samuel Bodin, who also directs and co-wrote the series alongside Quoc Dang Tran, it stars Victoire Du Bois (Call Me by Your Name) as a famous French horror writer who has spent years turning her nightmares into the inspiration for her best-selling novels featuring an evil spirit by the name of Marianne. However, when she returns to her small hometown in the wake of some unexplained happenings she discovers that Marianne is all too real.
The official plot synopsis is as follows:
When a novelist realizes her terrifying stories are coming true, she returns to her hometown to face the demons from her past that inspire her writing.
Let's take a look:
This looks like a proper horror series all right, and a damn good one at that. All the tricks of the trade have been put to good effect to ratchet up the tension and the scares – the music, sound effects, and visuals are all creepy and I'm sure plenty of jump scares are coming your way. I also think it's a great choice to make Marianne look like an ordinary old woman instead of a monstrous creature because it just makes her all the more terrifying.
This should be a real treat for horror fans (i.e. not me) who're not averse to a bit of reading. What do you think?
Marianne is due to premiere its eight-episode-long first season on Netflix on 13 September. It also stars Lucie Boujenah, Tiphaine Daviot, and Alban Lenoir.
Last Updated: August 28, 2019