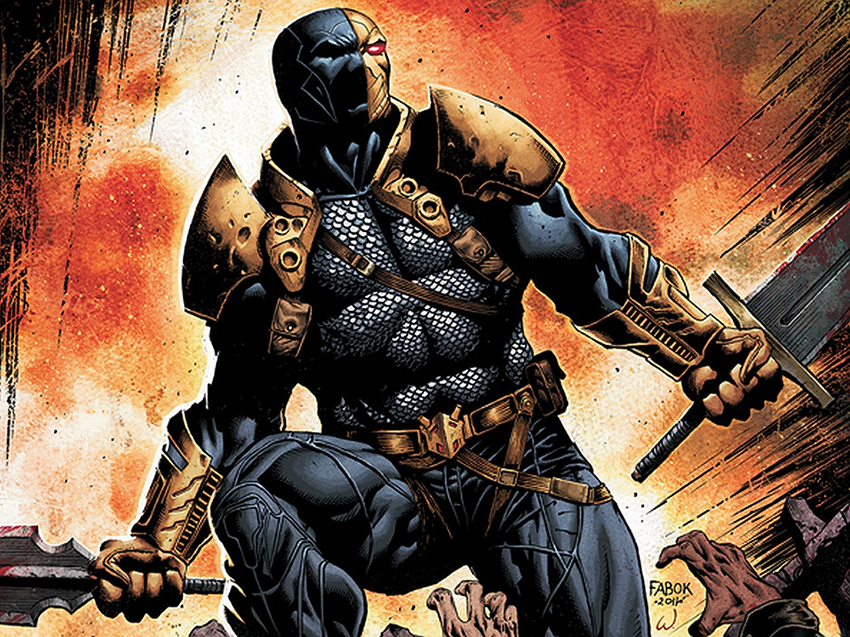 Late last night the news broke via The Wrap that Gareth Evans, the Welsh-born filmmaker behind the two action movie masterpieces that is The Raid: Redemption and The Raid: Berandal, is reportedly in talks with Warner Bros to direct a Deathstroke solo movie. And when I read this news, all I could react with was an apt description of the Pope's bowel movements: Holy sh-t!
You may recall that Magic Mike and True Blood star Joe Manganiello had been tapped to play Deathstroke in Ben Affleck's solo Batman film. Since then though Affleck handed over the directing reins to Matt Reeves (Planet of the Apes trilogy, Cloverfield) and that film's entire script was reworked leaving Deathstroke's involvement up in the air. Well, it seems that WB doesn't want to lose Manganiello's services as the reports indicate that he will be leading this new standalone film in the DC Comics Extended Universe.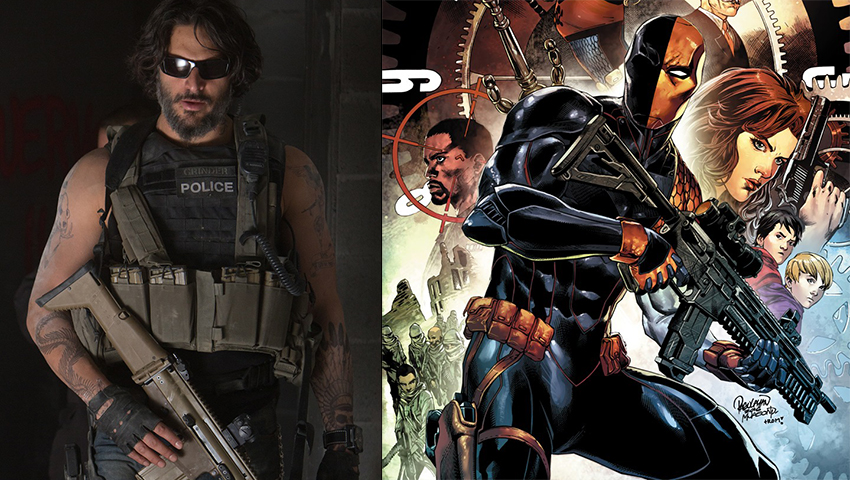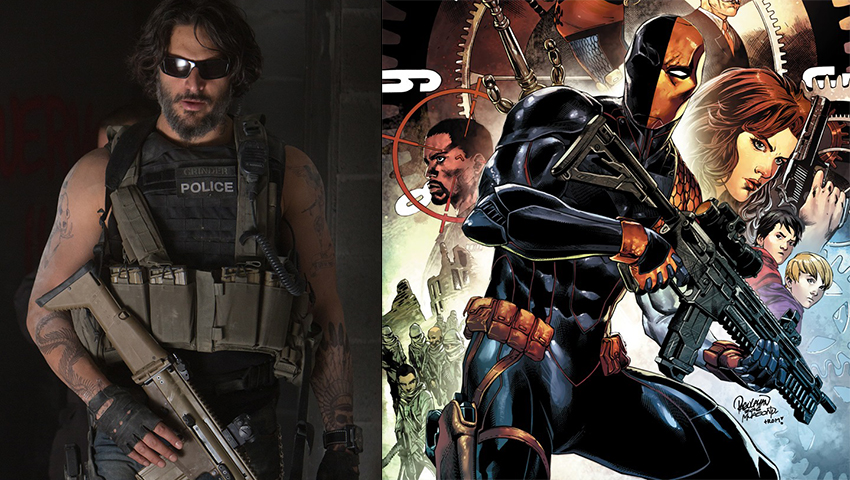 He won't be the first person to portray the character on-screen though, as Manu Bennet has of course been playing the role of Deathstroke for years now in CW's Arrow TV series. While that show has fluctuated wildly in quality, Bennet's Deathstroke has always been a highlight, although the version he plays is a bit watered down.
In the comics Deathstroke is a one-eyed metahuman super-assassin named Slade Wilson, blessed with highly enhanced physical traits and mental capabilities – he has full control over his body at a cellular level granting him rapid healing, super-strength and reflexes and massively advanced intellect that makes him a tactical genius. Also, he's a right cold bastard, prone to manipulating everyone and everything around him, including his super-powered kids and nutjob government agent ex-wife.
The character began life as a Teen Titans villain in 1980 but has since expanded to become a major player in the DC Comics universe, most famously nearly taking down the entire Justice League single-handedly in 2004's infamous Identity Crisis storyline (see gallery above). As luck would have it, I literally started reading his most recent, critically acclaimed solo comic written by Christopher Priest just this weekend past, and it is absolutely superb (despite what that heretic Darryn may tell people) so I'm super stoked to see this play out on the big screen.
And of course, besides for my newfound love of the character, a huge reason for that is Evans. Since 2014's The Raid: Berandal, the filmmaker hasn't really been very active, with just two other feature films announced since then which is still only very early in development. He was reportedly offered the director's chair on DC's long-gestating Justice League Dark movie, but turned it down to instead pitch Deathstroke which the folks at WB really loved. And I can totally understand why.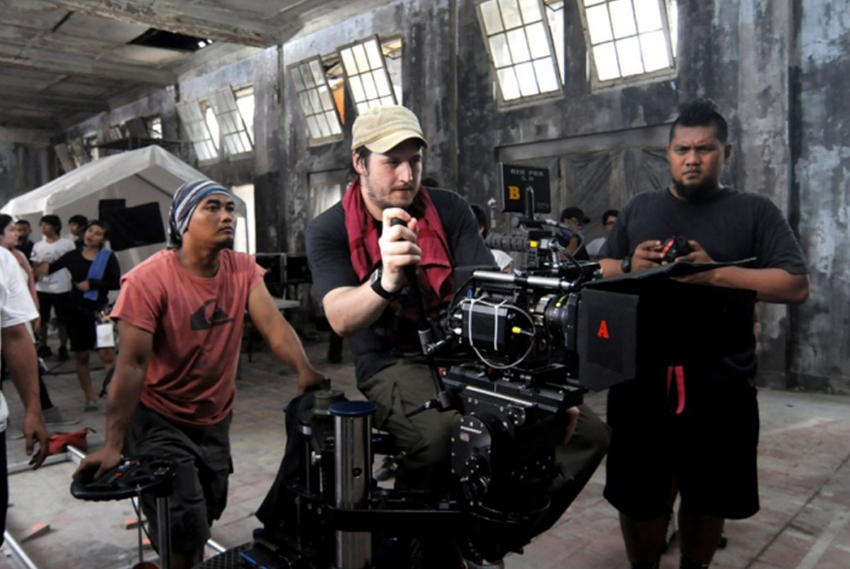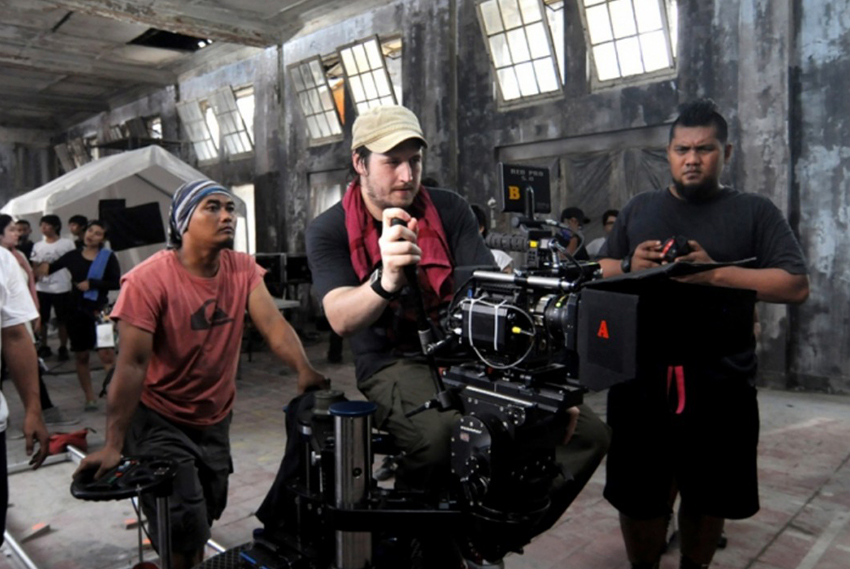 The two The Raid films are without a doubt two of the best action films ever made and marked Evans as an action directing genius. With his eye for insane fight choreography, the reliance on ridiculously realistic in-camera stuntwork and jaw-dropping editing, the thought of what he could do with a super-powered ultra-violent badass like Deathstroke has me all giddy. WB is far more willing to slap an R-rating on their DC Comics movies than rival Marvel is, and if there was ever a movie that deserved it, this would be it – not just to show Deathstroke operating at his peak, but to do the same for Evans who should not have to rein himself in.
Right now there hasn't actually been an official announcement from WB yet about the Deathstroke film, so there's no telling when this will be slotted into the current DC Comics movie lineup. Whenever it is, this has just rapidly become one of my most anticipated comic book movies ever.
Last Updated: October 26, 2017