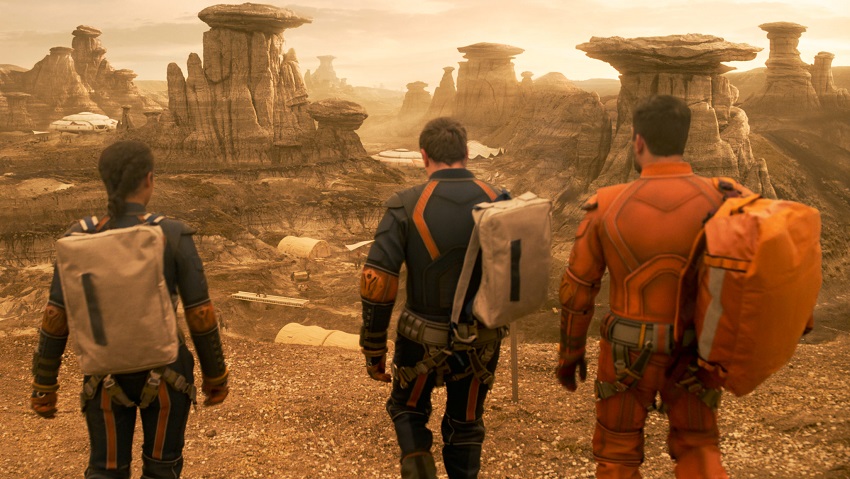 Other than Machete in Space there's only one thing I want more in Space, and that's Lost. It's been over a year and a half since Netflix introduced us to the new Robinson family and their adventures in Lost in Space season one, and finally season two is nearly upon us.
Parents Maureen and John Robinson (Molly Parker and Toby Stephens) and siblings Will, Judy, and Penny (Maxwell Jenkins, Taylor Russell, and Mina Sundwall) all return, along with mechanic and Han Solo-lite Don West (Ignacio Serricchio) and Parker Posey as the Machiavellian Dr. Smith (whose performance in season one made her character someone you love to hate). And they all have to work together to survive when, following the events in season one, they're stranded on an unknown ocean planet. They also need to track down Will's beloved Robot (Brian Steele), who holds their best chance for navigating this unexplored region of space and reuniting them with the other missing colonists.
There are only really two things I want from season two:
Less irrational, melodramatic secret-keeping for everyone's "protection" that never works out
Please let one plan designed to get them out of a bad situation just work without further catastrophe
Season two's official plot synopsis is as follows:
There's more danger — and adventure — ahead for the Robinson family! With the Jupiter 2 stranded on a mysterious ocean planet without their beloved Robot, the Robinsons must work together, alongside the mischievous and manipulative Dr. Smith and the always charming Don West, to make it back to the Resolute and reunite with the other colonists.

But they quickly find all is not as it seems. A series of incredible new threats and unexpected discoveries emerge as they look for the key to finding Robot and safe passage to Alpha Centauri. They will stop at nothing to keep their family safe… survival is a Robinson specialty after all.
Let's take a look:
It looks like we're going to be road tripping through the galaxy and exploring a multitude of planets in search of Robot, and if those stunning new locations are anything to go by that's a trip I'm very keen to take. Lost in Space has always been a gorgeous show to see in action, and nothing's changed there.
What has changed is that it seems like the action is being ramped up a bit as our intrepid explorers venture out into the unknown, encountering all manner of new alien species and even more unfriendly robots – hopefully we get to find out a bit more about what they are and where they come from in season two.
What do you think?
Lost in Space season two will premiere on Netflix on 24 December, that's right, Christmas Eve – Christmas comes early on time this year.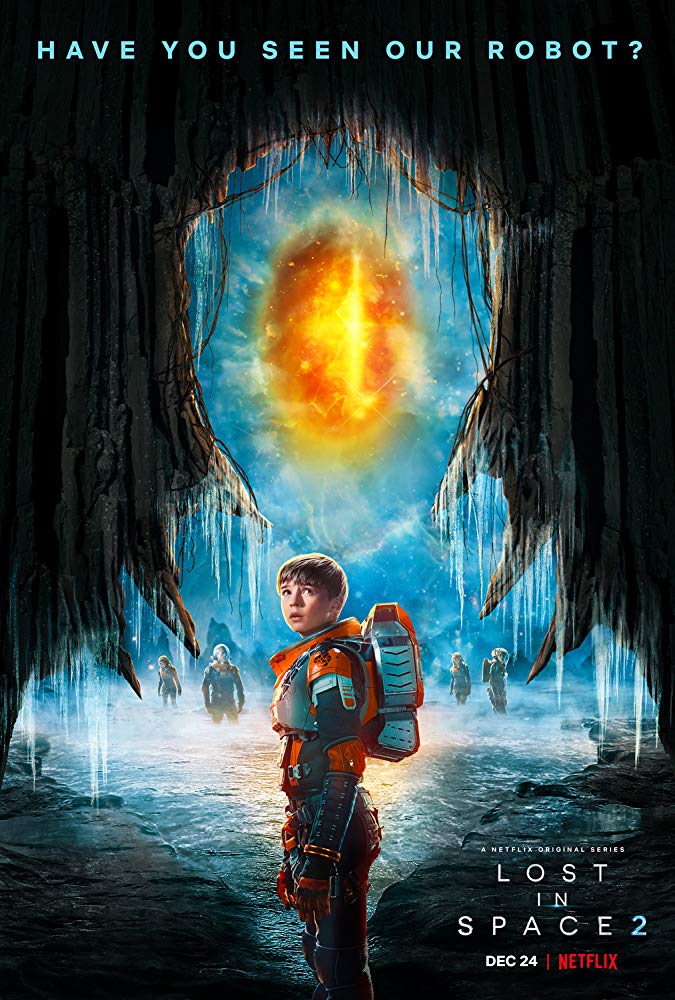 Last Updated: December 6, 2019