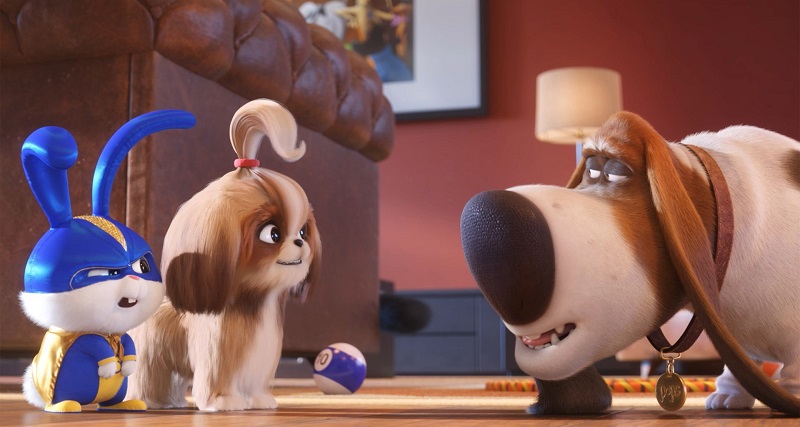 Following up from the biggest animated movie of the year, Toy Story 4, comes the next big animated blockbuster of the season, Illumination's The Secret Life of Pets 2. Another big sequel that hopes to make a splash at the box office. Can this movie go paw-to-paw with its bigger Pixar counterpart or is it destined for the trash heap amidst the glut of blockbusters we have at the moment?
The truth though is that Toy Story and The Secret Life of Pets could not be further apart in tone. Whereas Toy Story brings a lot of meat and heart to its deep story that remains filled with laughs, The Secret Life of Pets prefers to cater for just the laughs. While it may offer the weaker overall package, what it does with its narrow focus it does well and so if funny pet hi-jinks appeal to you, you are likely in for a good time.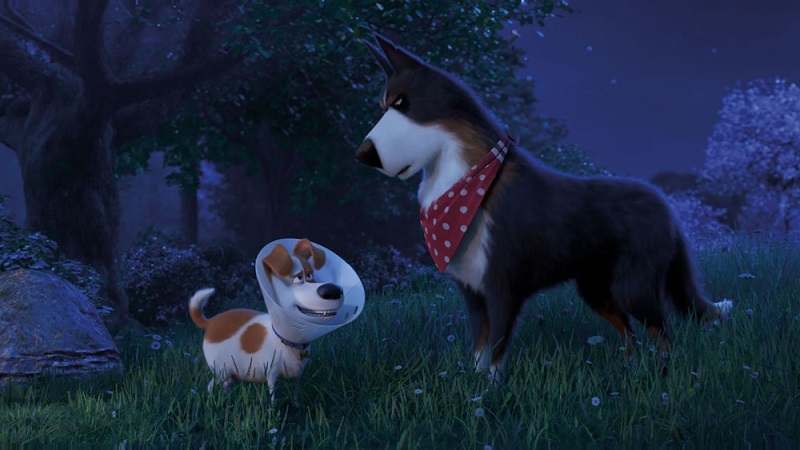 Much of what made the first Secret Life of Pets movie such a big success was how it built relatable characterizations into its main pet characters that many pet owners could easily relate to. This sequel is no different and only expands on this further as we see our cast of pets – Max (Patton Oswalt), Duke (Eric Stonestreet), Snowball (Kevin Hart), Gidget (Jenny Slate), Daisy (Tiffany Haddish), Chloe (Lake Bell), Pops (Dana Carvey), Norman (Chis Renaud), Buddy (Hannibal Buress) and Mel (Bobby Moynihan) – now faced with needing to interact with little babies and kids and getting to experience a wider range of activities that take them beyond the realms of just New York City. Along the way, we are also introduced to a host of new faces like Rooster (Harrison Ford), some vicious wolves (voiced by Michael Beattle), some new human characters in Chuck (Pete Holmes) and Sergei (Nick Kroll), and more cats than you would care to imagine.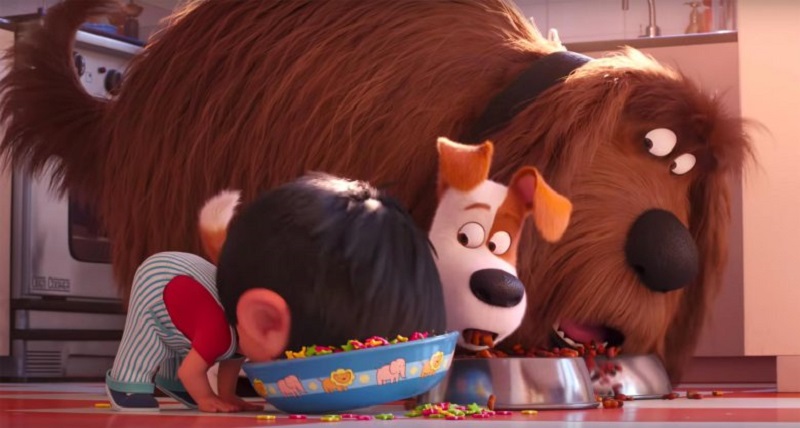 It is a big cast and a lot to take in, but this is a movie that cares less for layered storytelling than it does for setting up the next big gag. Something which is handled better this time around thanks to the foundation being built from the first movie allowing what little time characters have here to at least develop somewhat more. Still, they're animals and the script by Brian Lynch treats them with this level of simplicity.
However, the script's broader scope in terms of its world, while opening up more opportunities for real-life animal situations and giving some personal time to many of the pets that were sidelined in the first outing, makes some core story disjointed. Characters go through different story threads on their own, yet somehow clumsily get brought back together for the story's climax. This is one of those movies that should be less viewed as one big narrative though and is built around these different set pieces individually. In fact, much like the movie's trailers, many of the scenes could easily be viewed separately without any context and while you may miss a little character development you would easily be able to follow on and find the humour.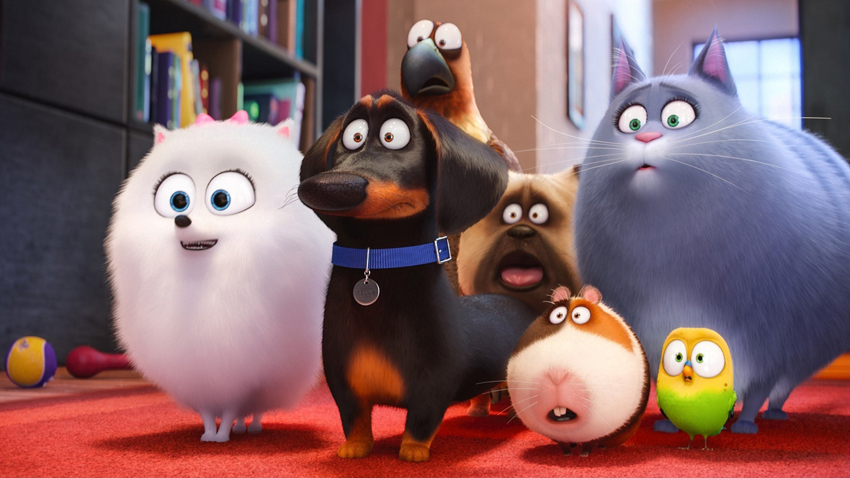 While many of the best scenes were available in the trailers – like Gidget training to be a cat (for reasons) or Max's visit to the vet – there are still many more such scenarios that are new and provide an equal number of laughs and mayhem. The humour does skew more towards kids than adults but there is still enough in there for the entire audience to enjoy. In fact, you probably won't remember the plot all too much once the film is done but still find yourself laughing at some of the scenes along the way.
And much like how the first movie worked well when pets were being pets but less so when they were acting like humans, so this movie makes the same mistake. Except, it does it less often making some of its wilder moments a little more bearable. From a direction perspective, Chris Renaud once again ensures the movie keeps moving quickly and moves each little set piece along at speed, not allowing too much room for you to dissect or even reflect on the characters and their reactions too much. Which, from a story perspective is probably a good thing, but a little disappointing from an animation one. The quality of the animation (while nowhere near Pixar levels) is definitely the best Illumination has put on display, and more time to gawk at the visuals would definitely have been appreciated.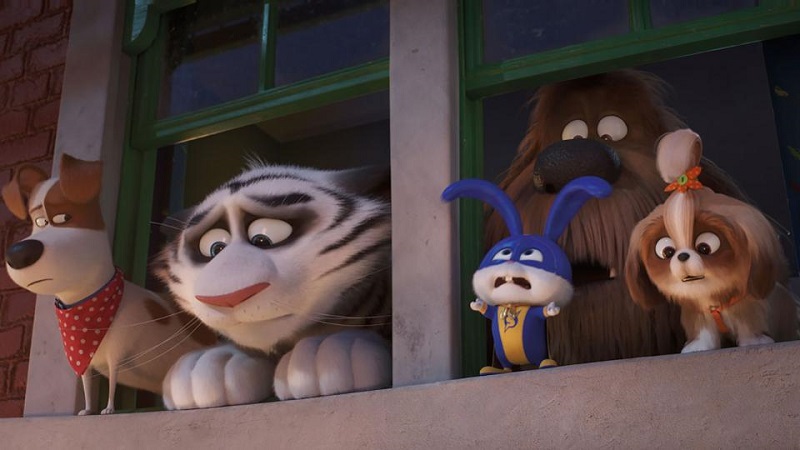 At its core, The Secret Life of Pets 2 is a simple movie and doesn't try and be anything more than that. It knows what it does well and builds on that without trying to mature or offer more along the way. However, what it does do is guarantee laughs, especially for younger viewers. Word of warning though: if you don't have pets, your kids will definitely be wanting them afterwards.
Last Updated: June 27, 2019
The Secret Life of Pets 2

The Secret Life of Pets sequel is a simple and at times silly movie, but one that works. Filled with infectious fun and humour, along with great characterisations of everyday pets, its the perfect movie if you are an animal lover at heart. And if you aren't, may just convert you.