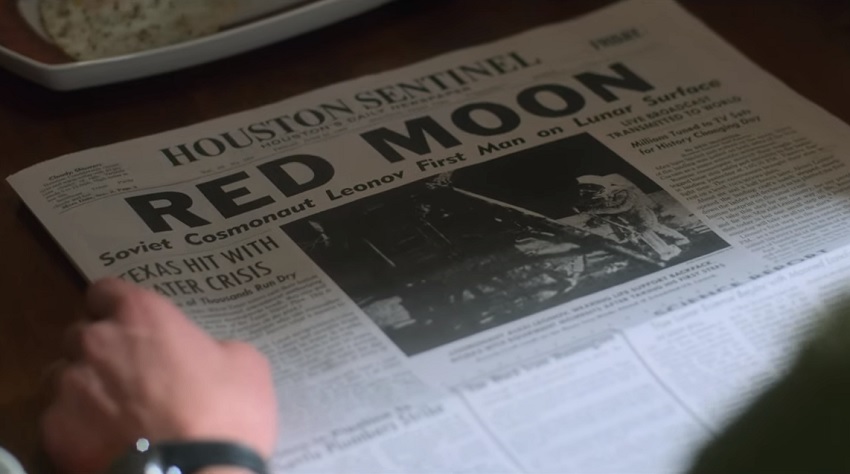 For All Mankind is Apple's first foray into original content and will premiere on their Apple+ streaming service when it goes live later this year. It's a wrestling biopic that documents the legendary feud between Mankind and The Undertaker. Well no it doesn't, but I was close enough – it's Uncle Sam vs. The USSRtaker, and the stakes couldn't be higher.
Star Trek and Battlestar Galactica's Ronald D. Moore reignites the space race between the two superpowers in this alternate history drama that sees the Russians successfully landing the first man on the moon instead of the US (which they really did, and no I don't want to hear about your stupid conspiracy theory). Unwilling to cede the higher ground, the event causes the US to redouble its efforts with regards to space exploration in order to surpass their Cold War foes.
The series imagines a world where the space race never ended, and how different the world would become if investment into NASA, and science and technology in general, hadn't slowly waned. And in case you're wondering some of the spinoffs from NASA's research include things like aircraft deicing systems, improvements to artificial limbs, cochlear implants, improved firefighting equipment, memory foam, freeze-dried food, and so much more that gets used in everyday life.
The plot synopsis for the show, which stars Joel Kinnaman, Michael Dorman, Wrenn Schmidt, Shantel VanSanten, Sarah Jones, and Jodi Balfour, is as follows:
What if the space race had never ended? Told through the lives of NASA astronauts, engineers and their families, For All Mankind presents an aspirational world where NASA and the space program remained a priority and a focal point of our hopes and dreams.
Let's take a look:
I know that Russia is the world's worst teddy bear, but I'm also not a fan of American jingoism, and this fairly reeks of it. I'm honestly a touch disappointed because given Moore's track record for creating nuanced and deeply layered science fiction, I expected more of that and less American "exceptionalism". I'm really hoping that my first impression is mistaken, because this is a show that otherwise checks a lot boxes for me – it looks authentic and well shot, it's got a strong cast, and it has a great "what if?" premise.
I'd like to check this out, but I wouldn't pay a subscription fee to watch this on day one – maybe one day though. What do you think?
Last Updated: June 4, 2019