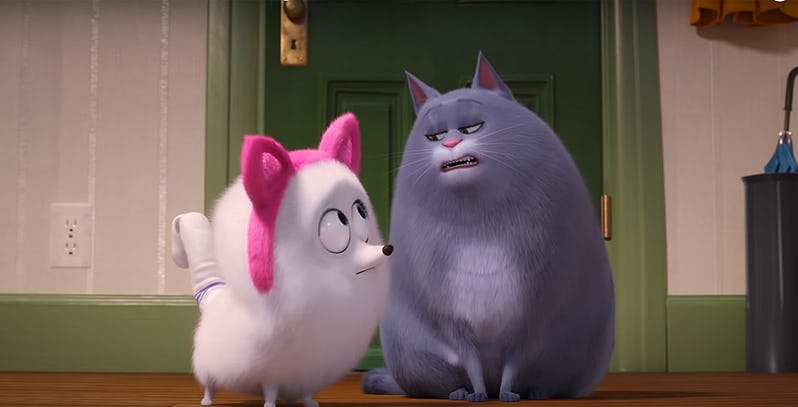 As you would've realised yesterday, I love dogs. However it appears that even some dogs may have caught on with this crazy fascination of being cats. In this new trailer for The Secret Life of Pets 2, we see Chloe, the cat, attempting to teach the dog Gidget, how to be a cat. With hilarious results, but in terms of describing a cats behavioural difference between them and dogs, perfectly spot on.
The first Secret Life of Pets was a massive success for Illumination where the film made well over $800 million globally off a fairly conservative budget and it seems with this sequel that they are sticking to that same winning formula. While the story in the first film bordered on silly at times, there is no denying that they got the personalities of the pets spot on and definitely appeal to the affections of the audience of how pets truly do behave.  We know very little of the story for this one, but I think all they need to do is keep up with funny skits such as the one above and they will be guaranteed to make money – whether the movie is good or not.
One thing The Secret Life of Pets sequel does have going for it though is star power with an impressive voice cast featuring Eric Stonestreet, Kevin Hart, Ellie Kemper, Jenny Slate, Lake Bell and Harrison Ford who will be voicing a character in an animated movie for the first time in his career. One big change in the voice cast from the first film that has been made is that of Patton Oswalt replacing Louis C.K – due to sexual misconduct allegations – for the lead role of Max.
The Secret Life of Pets 2 is schedule for release on June 28th of this year. Roughly about the same time that your kids will be wanting to drag you to the cinema to go with it. Be warned. These characters are infectious as those jelly bean Minions.
Last Updated: February 1, 2019