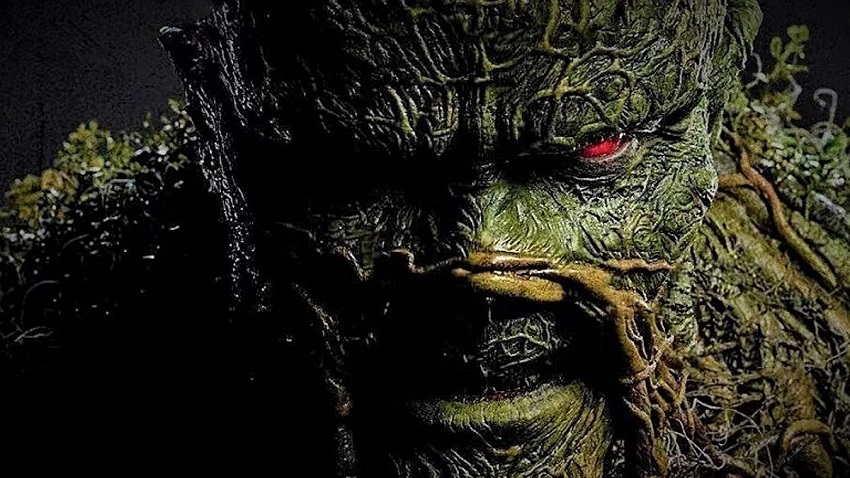 Disney, and particularly their upcoming Disney+ streaming service, is getting a lot of attention right now as people clamour for every titbit of Marvel and Star Wars news, and the hype for their upcoming shows is real. But there's another fledgeling streaming service quietly chugging along in the background bringing high-quality comic book goodness straight to your eyeballs – DC Universe.
The service, which is currently only available in the US, has already released the first seasons of the live-action series Titans and Doom Patrol (which finished last Friday), and the first half of the new season in the revived animated series, Young Justice: Outsiders. Titans was released on Netflix internationally and has been pretty popular with both audiences and critics alike despite a few obvious missteps, and Doom Patrol… Doom Patrol defies description.
Up next is a show that's gotten many comic book fans salivating at just the thought of it – Swamp Thing.  However, that excitement has been tempered of late by stories of production troubles and the news that the show has had its episode count cut down from thirteen to ten, with the tenth being retooled as the season finale, due to "creative differences" – oh dear. Then the first teaser trailer dropped, and to quote Kervyn, "HOLY CRAP, THIS IS A HORRIFICALLY BAD TRAILER."
Swamp Thing will start airing weekly this Friday, 31 May, and DCU have finally released the official full trailer – and it might just make Kervyn disengage his caps-lock key. Let's take a look:
One thing that immediately stands out is the distinct tone. Swamp Thing has fully embraced its horror roots, combined it with some mystery, and all-in-all it looks pretty good to me.
What do you think?
The show's official synopsis is as follows:
SWAMP THING follows Abby Arcane as she investigates what seems to be a deadly swamp-born virus in a small town in Louisiana but soon discovers that the swamp holds mystical and terrifying secrets. When unexplainable and chilling horrors emerge from the murky marsh, no one is safe.
It stars Crystal Reed, Andy Bean, Derek Mears, Maria Sten, Jeryl Prescott, Virginia Madsen, Will Patton, Henderson Wade, Kevin Durand, and Jennifer Beals.
Last Updated: May 29, 2019