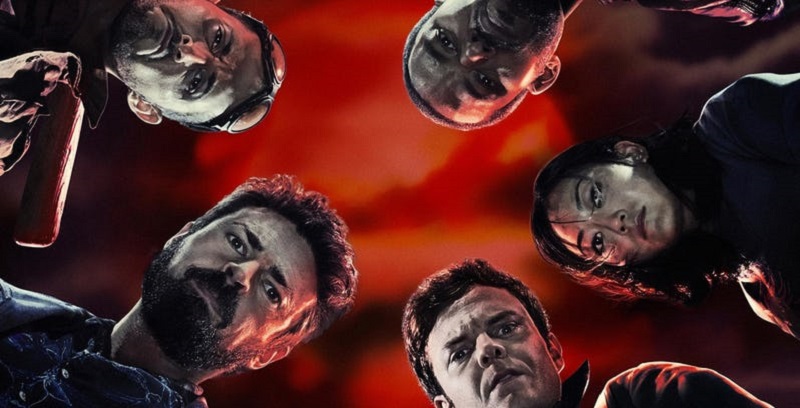 In the clean-cut Disney pleasing world of Marvel, we're getting used to seeing our superheroes behave just as heroic when they're not saving the world as when they are. They seem humble about their abilities and don't want to brag about saving the world for the umpteenth time or letting that get to their heads and demanding that the world owes them. The problem with this is that its not how humans behave. No, when we get fame and fortune our egos tend to grow as well and we want to not just be rock stars, but live like them too.
Which is what makes the comic book series The Boys written by Garth Ennis and illustrated by Darick Robertson so refreshing as they ditch the typical comic hero tropes and instead allows the characters to get caught up in the world of celebrity and wild living, but then have to face the consequence of this lifestyle and the people they put into danger along the way. Which is when "The Boys" come into play, as an organization of superpowered CIA agents whose job it is to monitor and keep these superheroes lives in line.
The Boys was initially released through DC comics, but only lasted for six issues before they decided to cancel it due to its anti-superhero tone and it then moved to Dynamic Entertainment. Thankfully, despite the massive love of superhero films today, the entertainment world is willing to embrace a little bit of anti-heroism escapism in their lives too. After all, we want heroes we can relate to as well, not just ones that seem perfect all the time.  
Which is how The Boys tv show, created by Seth Rogen and Evan Goldberg, has eventually found its way to a live-action adaptation as a TV series through Amazon, who have had success with another comic book series Preacher, also created by the duo. And we have sneak peak of what to expect below:
This teaser only gives a brief glimpse of what we can expect in this new series starring Karl Urban, Jennifer Esposito, Erin Moriarty, Jack Quaid, Simon Pegg and Elisabeth Shue. It's clear from here that what we will be getting is likely to be fun, edgy and the complete opposite of the clean-cut Marvel world. If they can back that up with some decent story-telling, then we could have a great new comic book series that really tries to stand out from the crowd.
Last Updated: January 25, 2019