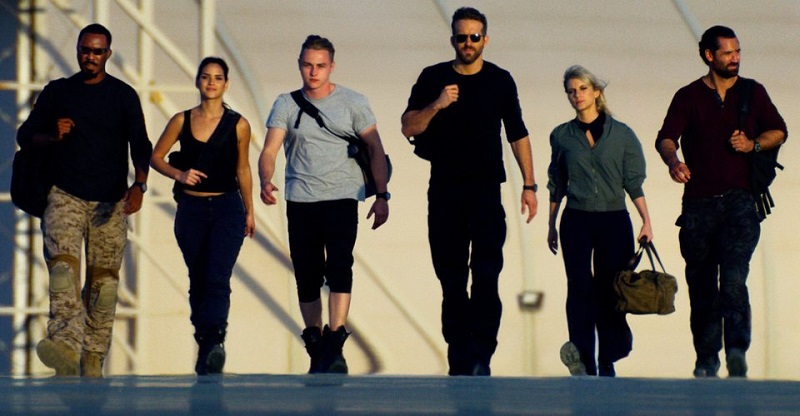 We learnt last week that Netflix's upcoming 6 Underground is scientifically the most Michael Bay movie that the director has ever worked on and just in case you doubted all that evidence based on the first trailer, Netflix has dropped a final one to convince you all a little more that it probably doesn't get more high-octane than this.
In fact, if the below trailer is anything to go, you could probably play a drinking game where you have to take a drink every time you see a Michael Bayism in the trailer. Despite its short runtime of 2 minutes, you would end up in hospital by the end of it. It's a good thing I don't drink then. Don't say I didn't warn you:
The plot of 6 Underground focuses on an elite group of six agents from around the world, who are brought together by One (Ryan Reynolds). These six professionals have been selected for their exceptional skills and their willingness to fake their own deaths, resulting in a future in which they do not exist. With no real connection to the everyday world, they are therefore freed to engage in the fight against evil beyond what any typical agent ever could and without consequence.
Alongside Reynolds, the film also stars plenty of explosions, Mélanie Laurent, slow-motion action scenes, Corey Hawkins, car chases, Adria Arjona, audacious stunts, Manuel Garcia-Rulfo, bombs, Ben Hardy, plenty of guns, Lior Raz, explosions, Payman Maadi, Dave Franco and even more explosions. Yes, in case you didn't get the picture, the real star of the show is Michael Bay and his penchant for action. So, expect little else to matter when the film finally releases in two weeks' time on Netflix. Did I mention it has plenty of explosions?
Last Updated: December 10, 2019