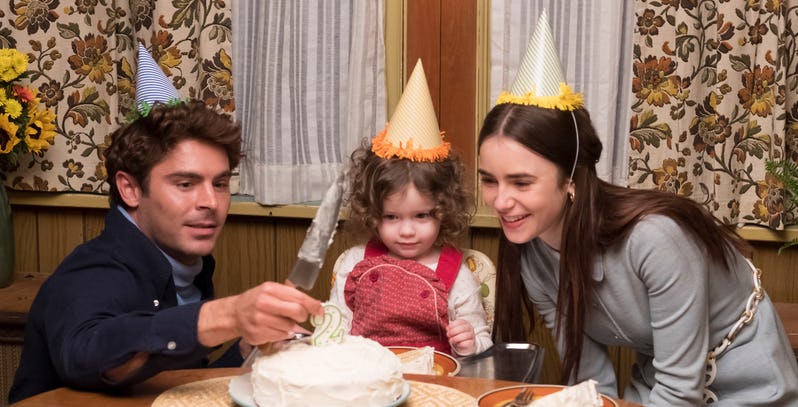 When news first broke of Zac Efron being cast as Ted Bundy, one of the most notorious serial killers in history, I must admit I wasn't so sure it was a great casting decision. After all, Efron, whose rise to fame in High School Musical has then been followed by mostly comedic roles, did not quite fit the persona of one of the most evil people to have ever lived. Or at least that's what I thought, as Efron seems to be convincingly proving me wrong if this new trailer for Netflix's upcoming Extremely Wicked, Shockingly Evil and Vile is anything to go by.
This new film, which is directed by Conversations with a Killer creator Joe Berlinger, tells the story of Bundy from the perspective of his long-time girlfriend, Liz Kendall (Lily Collins), as she struggles to accept the truth about his murder spree in the wake of his capture by the authorities. It's a movie which looks to delve quite heavily into not just the mind of its serial killer, but also the loved ones he left behind who also had to face the consequences of his murderous actions.
This is something which we often forget and shows just how much into the mind of serial killers director Berlinger has gotten in his career, as he explained in a recent interview with IndieWire:
While there have been many serial killer films that detail every aspect of the depravity of violence, I wanted to focus on how this disturbed serial killer used his charming skills as a master manipulator to pull the wool over the eyes of those closest to him and to prey on dozens of victims. This is a portrait of seduction and betrayal by a psychopath, a portrait of pretending you're one thing and having people believe you just because of how you look and act. It is a story of how the criminal justice system, the media and people very close to Ted, including the woman he was most intimate with, were manipulated by him.
Extremely Wicked, Shockingly Evil and Vile could be a big draw for Netflix when it releases on May 31st. If there is one thing people like, it's getting in touch with their dark ides through stories of serial killers. And with a move that is looking as good as this, it should be an appealing film for many viewers. Alongside Efron and Collins, the films also stars Kaya Scodelario, John Malkovich, Jim Parsons and a no longer cute and adorable Haley Joel Osment.
Last Updated: April 3, 2019