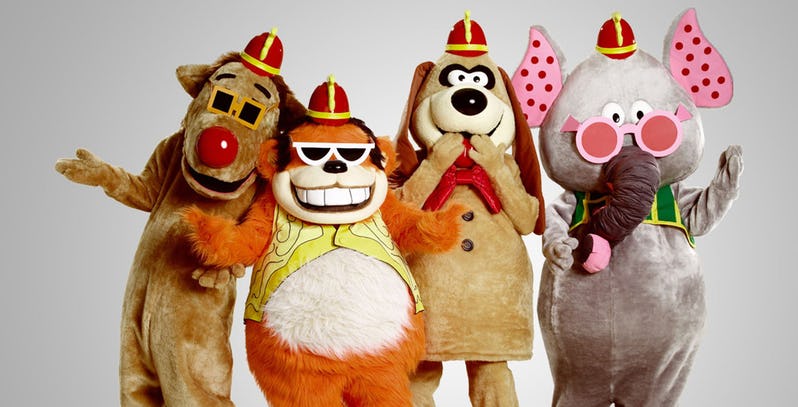 Every generation has that annoyingly popular kids show that children somehow fall in love with and parents dread with absolute fear. When I was a young adult it was the horrors of Barney the Dinosaur and The Teletubbies which I thought were terrible, but kids felt differently. I'm not even sure what is popular these days and honestly, don't want to find out. Back in the '60s, it was The Banana Splits, created by the legendary William Hannah and Joseph Barbera.
That kids show is now getting a movie of its own, though given that the generation of kids who watched it have now long since grown up and probably would fill up with dread at the thought of watching it, this film has their mindset in view and is no longer an innocent kid show, but a full-blown horror movie. Don't believe me? Check out this trailer then:
Yip, that was completely unexpected. The Banana Splits are the stuff of nightmares, to begin with, but now turning it into an actual horror movie makes them actually worth watching, even if it is still incredibly cheesy. This is unlikely to be a movie that is going to give you big scares, as it looks to rely more on gore and shlock than real terror. Still, it's better than I expected.
I'm also interested to see if this idea catches on with other popular kids' properties where we get to see the likes of The Muppets, Barney and Teletubbies be what we've been convinced of all this time – evil. I would definitely pay to see them all come to gruesome deaths of their own.
Last Updated: June 14, 2019