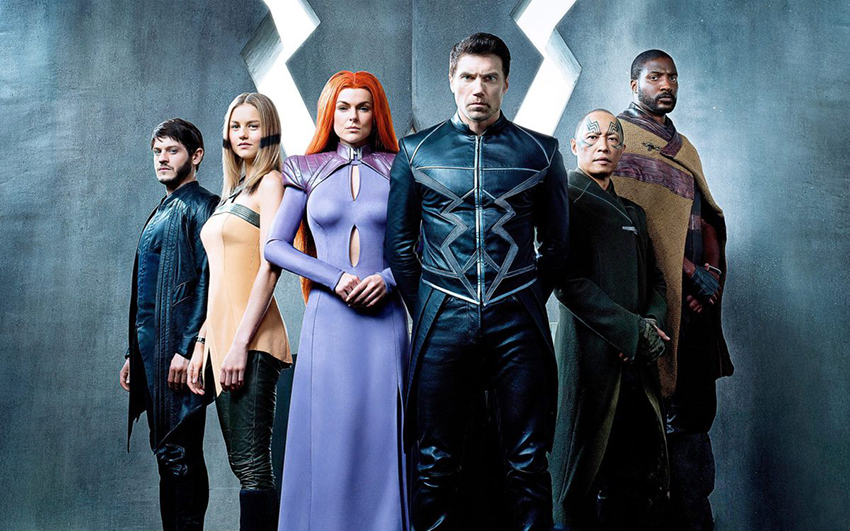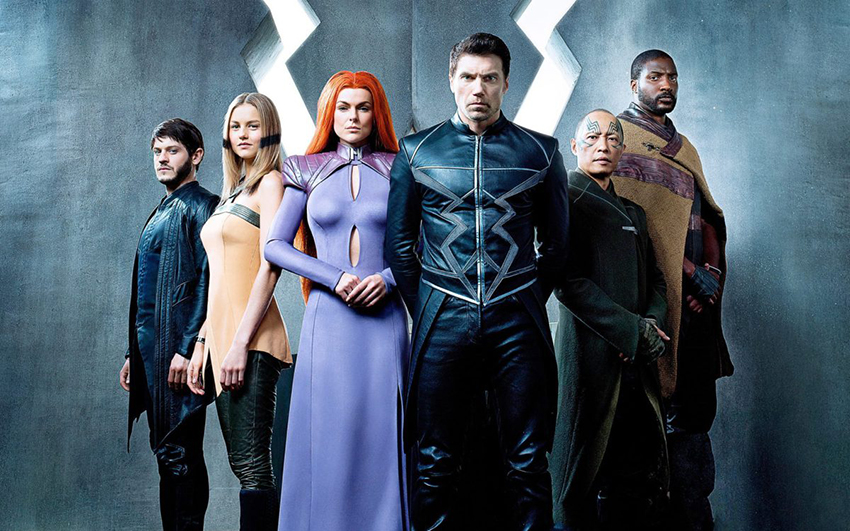 After its unprecedented IMAX debut last month, the two-hour premiere of Marvel's Inhumans finally aired on normal broadcast television, including DSTV locally, this Saturday past. I watched it hesitantly, having heard all the bad buzz earlier in the year. I had missed the IMAX screening due to unexpected work but in retrospect that was a good thing. Simply put, I would have been physically angry if I had paid a premium to watch this hot garbage.
Spinning out of the events of Marvel's Agents of SHIELD (sort of), Inhumans tell of the titular race of human offshoots, who millennia ago were experimented on by the alien Kree race and thus gained special abilities through a process called terrigenesis. AoS dealt with the watered down ancestors of these Inhumans, but this show deals with the original race who all live in secret in an invisible city on the moon named Attilan.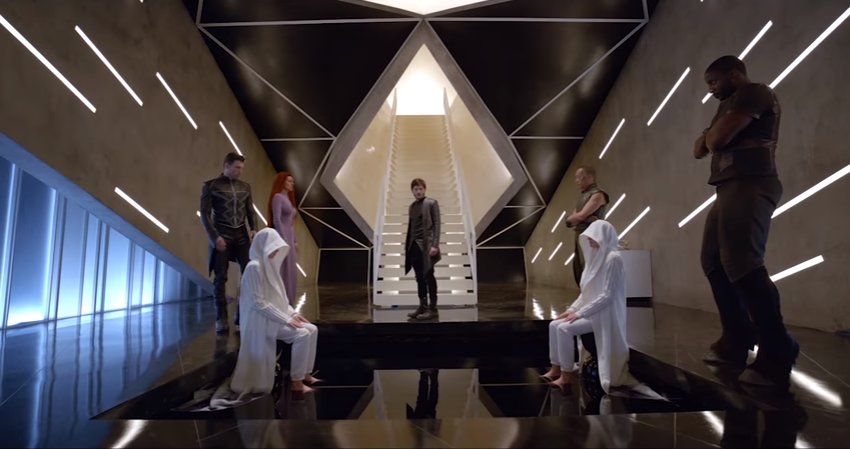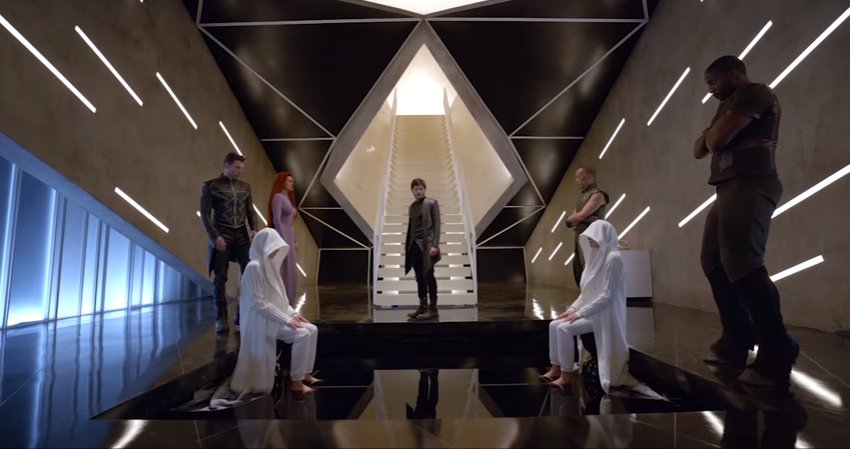 In the spotlight is the Inhuman Royal Family, headed by King Black Bolt (whose voice is powerful enough to crack mountains) and Queen Medusa (who possesses powerful prehensile hair). Surrounding them are their siblings and cousins, but of particular interest is Black Bolt's brother Maximus, a scheming man – yes, man, as through a quirk of fate he possesses none of the genetic gifts of the rest of his race – who covets the throne for himself.
That's admittedly a rather out-there concept, but that's the appeal of comic book legends Stan Lee and Jack Kirby's original creation. The Inhumans comics were big idea sci-fi storytelling wrapped in Shakespearean familial drama. It was creative, epic and dramatic – everything that this TV series is not.
Showrunner/writer Scott Buck, somehow still in a job despite already ruining Marvel's Iron Fist, finds the most inane way to tell this story, and then doubles down with cringe-worthy dialogue. It certainly doesn't help that these clumsy lines are delivered through some mostly terrible acting.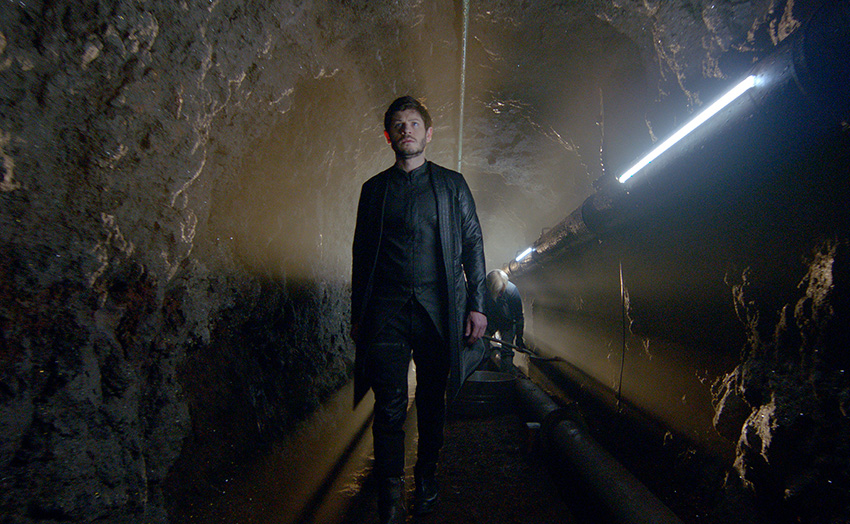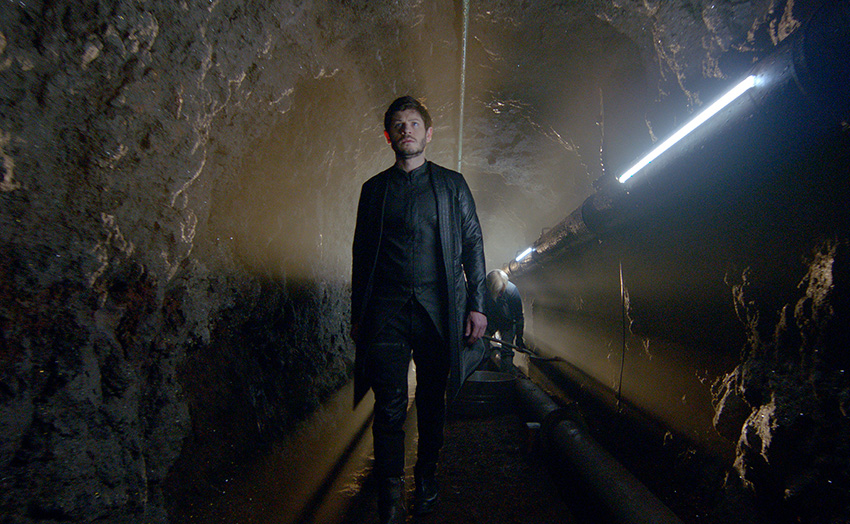 Note: I said "mostly". Game of Thrones alum Iwan Rheon seems to think he is still in HBO's fantasy drama as his Maximus is essentially just Ramsay Bolton with the psychopathic tendencies turned down a notch. Still, as familiar as it is, it's an admittedly charming turn, especially since he's supposed to be the series' villain but Buck's writing actually gives him the far more sympathetic story.
And that's where the good news ends.
Anson Mount as Black Bolt, forced to communicate merely through his expressions and a special sign language he developed, doesn't give us much either way, but that's mostly down to the writing. The same goes for Isabelle Cornish as Medusa's sister Crystal. But Medusa herself, actress Serinda Swan, as well as others like Mike Moh as the amphibious Triton and Eme Ikwuakor as hoofed warrior Gorgon, simply don't have that excuse. They're just bad.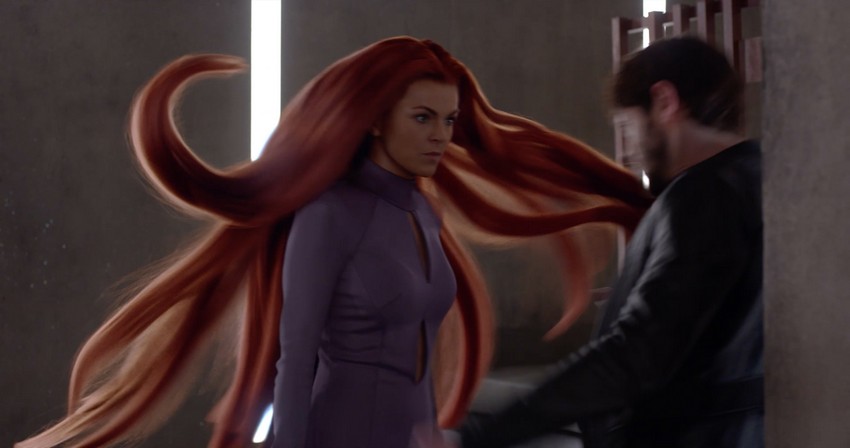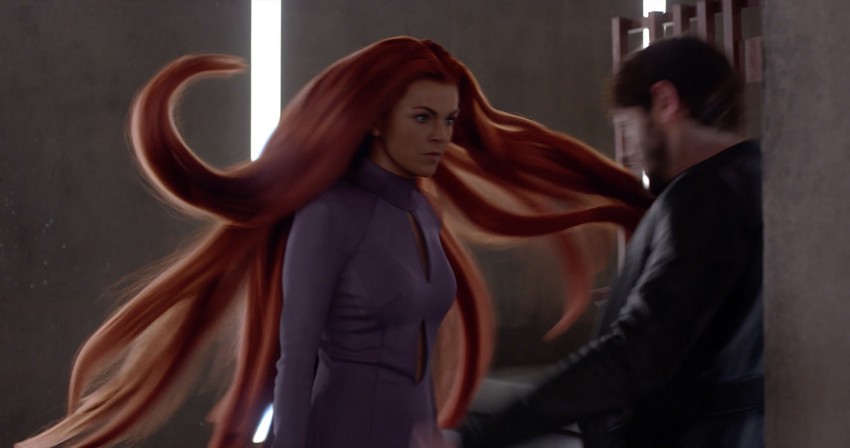 That's an equally apt descriptor for the low-budget video game level CGI that animates Medusa super-hair. It's so terrible that Buck even writes himself a way out of having to animate it each week. Add in fan cosplay level costume design, sparse sets, and nearly all interaction in this entire city seemingly always taking place in the same four tiny locations, and you have an overwhelming feeling of cheapness.
With that in mind, I would hazard a guess that what production money there was went into creating Lockjaw, the giant teleporting dog used by the Inhumans (yes, you read that correctly). The fully digital canine certainly looks decent enough, but we've seen better on weekly shows with a far lower profile.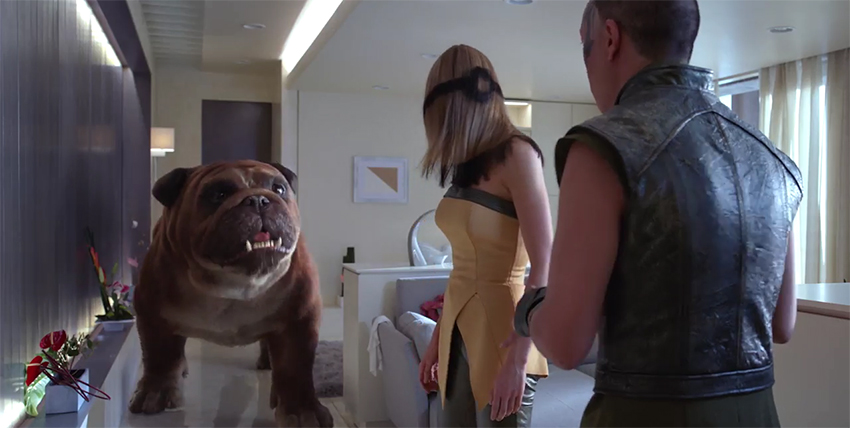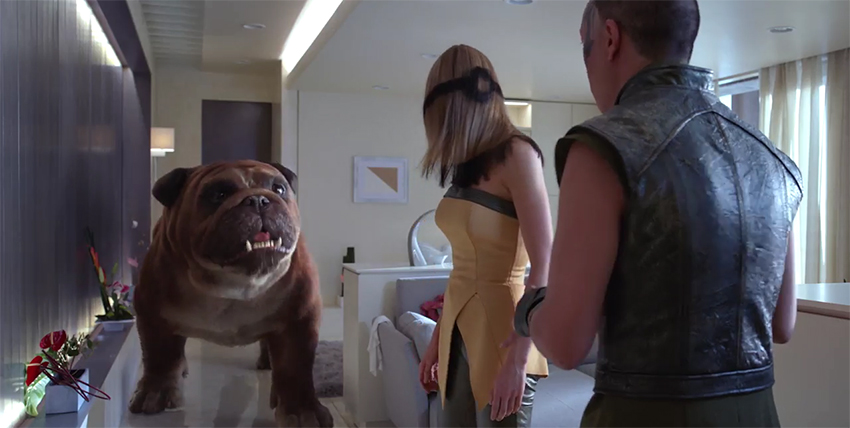 There was definitely only a pittance spent on getting in decent action choreographers, or even just somebody who can teach the cast how to throw a punch. If you thought the fight sequences on Iron Fist was terrible, wait until you get a load of these, choreographed and shot as unexcitingly as possible and performed with a robotic clumsiness that is laughable. A particular scene involving Ken Leung's Karnak, an Inhuman who is supposed to be devastating in hand-to-hand combat thanks to his ability to spot weaknesses in everything (an ability that is never actually explained properly here), is painful to watch as he goes through the motions with a geriatric sloth.
At least when the action shifts to Earth, it's set in gorgeous Hawaii and there's no denying the beauty of the tropical backdrops on display here. But even if you wrap a turd in the shiniest of golden ribbons, it's still a turd. And there's no denying that that is what Marvel's Inhumans is.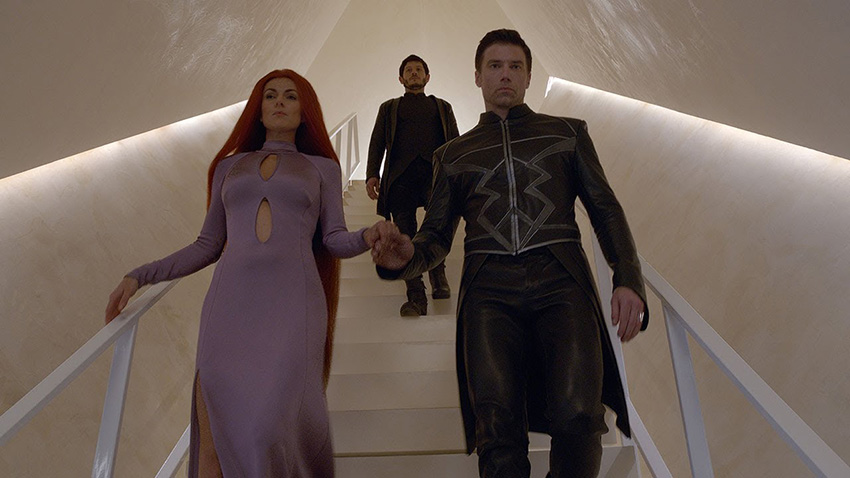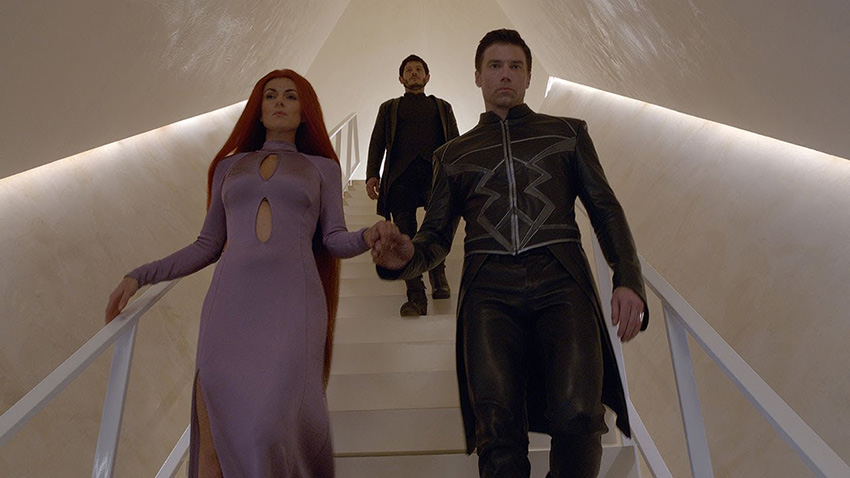 It's been noted that when Marvel's Agents of SHIELD launched it also had a rocky start before eventually finding its groove and becoming arguably the best pure comic book show on TV. There's been recent talk that Inhumans' second season may already have been scrapped, denying it the chance to undergo its own terrigenesis. After these first two episodes, I think it was the right call.
Last Updated: October 3, 2017