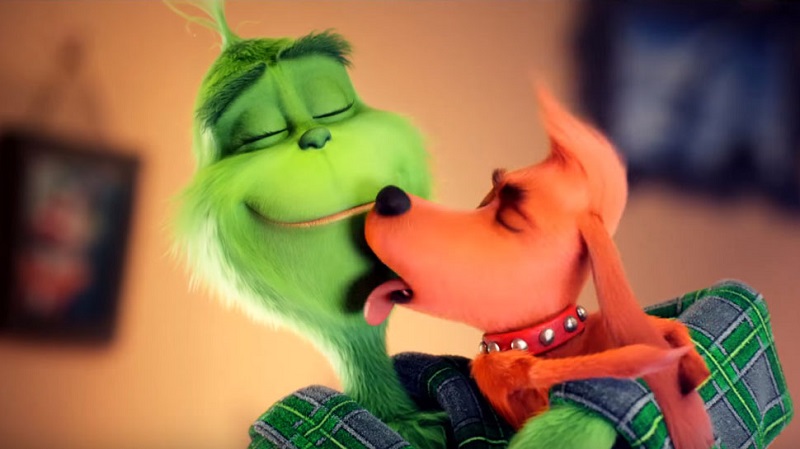 With Illumination Entertainment securing the rights to Dr Seuss' extensive literary works, many of us developed faces as grouchy as the Grinch. After all, despite their massive box office successes, their movies such as the Despicable Me films, The Secret Life of Pets and Sing haven't exactly been amazing. Not to mention there is only so much you can stomach of those yellow jelly beans before you get sick of them. Even Illumination's earlier Dr Seuss' film The Lorax did not exactly blow everyone away. Look, it's not that Illumination Entertainment are terrible, but they are certainly no Pixar or DreamWorks Animation Studios when it comes to quality.
It's money that talks though and that at least the studio is able to deliver on. They get a second shot at bringing the world of Dr Seuss to the big screen, this time taking on one of his more famous characters The Grinch and they have now released a first trailer for us to see if it might be any good or not.
To be honest, you can never tell how good an Illumination film will be based on their trailers as they generally tend to cram all the good stuff into the trailers and then leave you underwhelmed with the film. Still, this Grinch, who is voiced by Eggs Benedict Cucumber Sandwich does at least look like a lot of fun, if you are into childish humour and pranks.
It appears to be a very different take on the story of the Grinch who steals Christmas from Whoville, especially when compared to Ron Howard's 2000 film starring Jim Carrey. At least this movie has a cute dog named Max to entertain you on the side, much like the Minions were often stealing the scenes in the earlier Despicable Me films. Don't expect Illumination's take on The Grinch to be amazing, but it should at least provide a lot of innocent fun when you need to entertain the kids during the Christmas holidays.
Last Updated: March 9, 2018