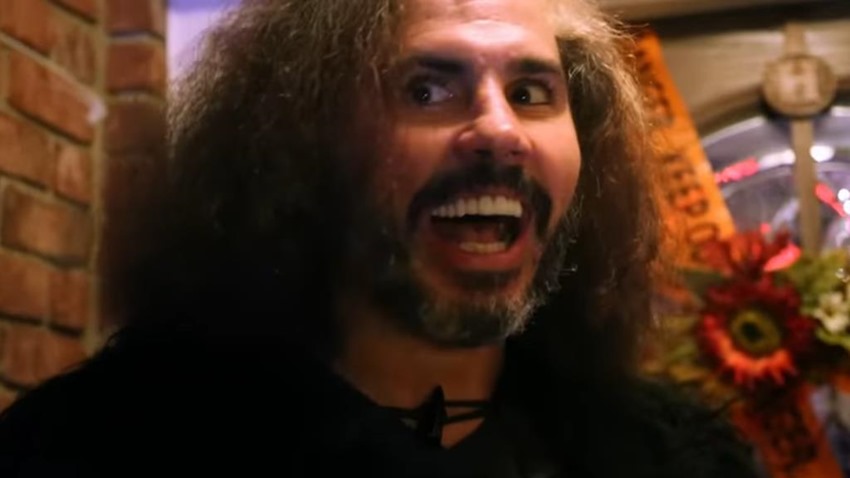 Wrestling is the best form of drama available on TV right now. Good vs Evil, steel chairs and it's on several times a week. What more could you ask for? But the best wrestlers aren't just specimens of high-risk and impact moves in a ring, but also characters outside of their arena who you either love or loathe. Sometimes you find yourself rooting for the bad guy, like Stone Cold Steve Austin when he first went big or anyone vs Roman Reigns circa 2016's horrendous push.
But the best character in the industry today is easily Broken Matt Hardy. Before he was broken, he was an alright wrestler with standard personas that did the job and made for a capable heel. But after his mind was shattered? Matt Hardy found his groove, reinventing himself as a meme machine and the best damn performer of 2016. Hell, even my mom regularly shouts "DELETE", that's how effective his character is.
And TNA wants a slice of that.
Broken Matt Hardy debuted on TNA Impact, and the company is now seeking to trademark anything related to the "Broken" gimmick. According to PWInsider, Impact parent company Anthem Sports and Entertainment has already served cease and desist letters if other promotions that happen to be hosting the Hardys such as Ring of Honor allow them to use their Broken characters within those rings, as they're now claiming ownership of the idea since Matt Hardy, Jeffy Hardy and Reby developed the idea there.
The Hardys left TNA not too long ago, rendering their contracts OBSOLETE as the company hit new lows. No seriously, Smashing Pumpkins vocalist Billy Corgan almost got away with a takeover bid, that's how weird it is over there on that promotion. Things have also gotten worse for any remaining talent, as TNA contracts now reportedly stipulate that the company has the final say over independent bookings outside of the company for its signed performers.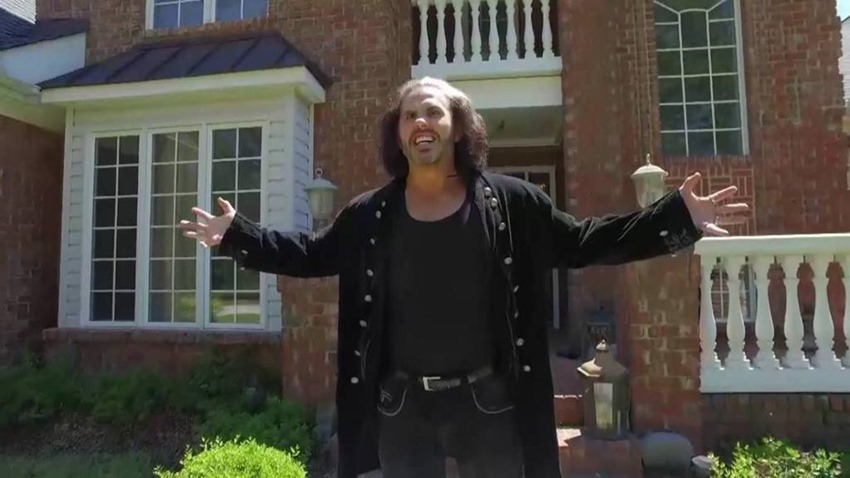 Oh, and TNA also gets a 10% cut of any profits made. The move has seen an exodus of talent so far, including Drew Galloway, Mike Bennett and Maria Kanellis-Bennett according to Bleeding Cool. But this latest bit of news regarding the Hardys? Not a good PR move. Matt Hardy has already filed to copyright the idea, Anthem executive in charge of TNA Ed Nordholm wished Matt well and referenced a "Broken Universe" that he credited to anyone but Matt:
@MATTHARDYBRAND Broken Universe will always be here. Kudos to the creative team behind the vision @JeremyBorash @paradysexoxo @Lagana @Billy

— Ed Nordholm (@EdNordholm) March 10, 2017
Basically, the war for the rights to a mentally unstable wrestler who named an old boat "Skarsgård" and who regularly deletes souls, is going to get real messy in the weeks to come. WONDERFUL!
Last Updated: March 13, 2017