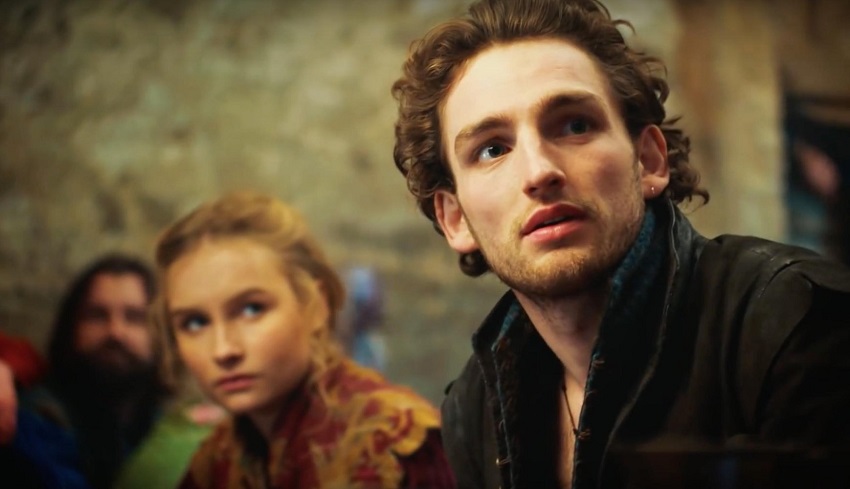 There have been countless adaptions of the works of arguably the world's most famous and influential playwright, William Shakespeare, and more than a few that have focused on the man himself. TNT's upcoming TV series Will looks to focus on the earlier part of his career, following the arrival of the young 20-something Shakespeare in London with dreams of making a career in the theatre.
Created by Craig Pearce – the scribe behind Moulin Rouge!, The Great Gatsby, and Romeo + Juliet – the show was initially set to air on the short-lived Pivot cable network, but was picked up by TNT in the aftermath of its demise.
The official show synopsis is as follows:
A drama about the lost years of young William Shakespeare after his arrival to London in 1589 — when theatre was like rock and roll and a young man with a dream changed the world with his words. Newcomer Laurie Davidson plays the title role in this period drama told in a bold, contemporary style and played to a modern soundtrack that exposes all of Shakespeare's recklessness, lustful temptations, and tortured brilliance.
Sounds like they're taking a similar approach to the source material as BBC/Starz did with the Da Vinci's Demons TV series – by spicing the history up a bit. Let's take a look:
Well, that's certainly different from what I was expecting. I didn't anticipate anything quite so brash and garish combined with rousing speeches about freedom, but it works for me because of its very theatricality; and were those hints of Queen's classic rock anthem 'We Will Rock You' that I heard?
I can see a lot of people, particularly classic Shakespeare fans, being displeased with the direction this show has taken. There's no getting around the fact that it's taking many liberties with actual history in its portrayal of the young Shakespeare and is barely trying to pretend being a period piece.
With its attractive cast and colourful, modern aesthetic, this is the sex, drugs, and rock 'n roll version of William Shakespeare. Time will tell if it's any good, but this trailer's made me curious enough to give peace Will a chance.
What do you think?
Will is due to begin airing its 10-episode-long first season on TNT from 10 July. It stars Laurie Davidson, Olivia DeJonge, Mattias Inwood, Jamie Beamish, James Berkery, William Houston and Colm Meaney.
Last Updated: June 13, 2017