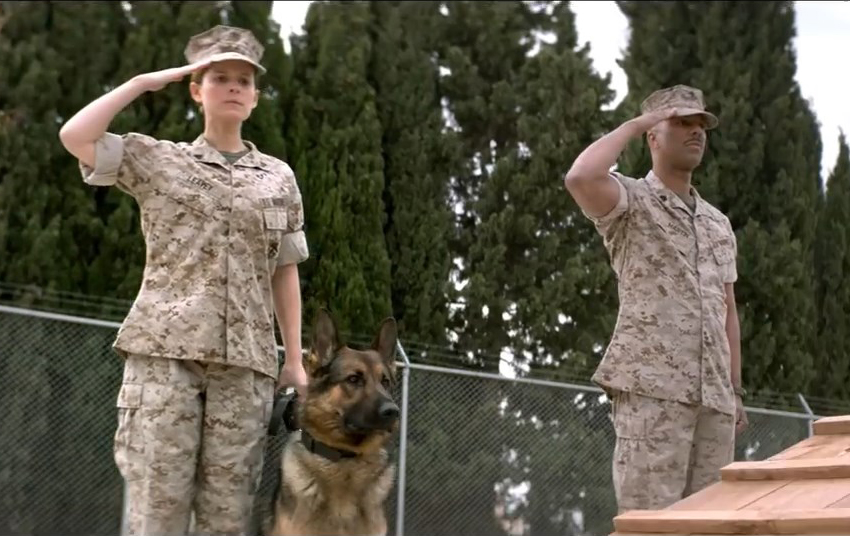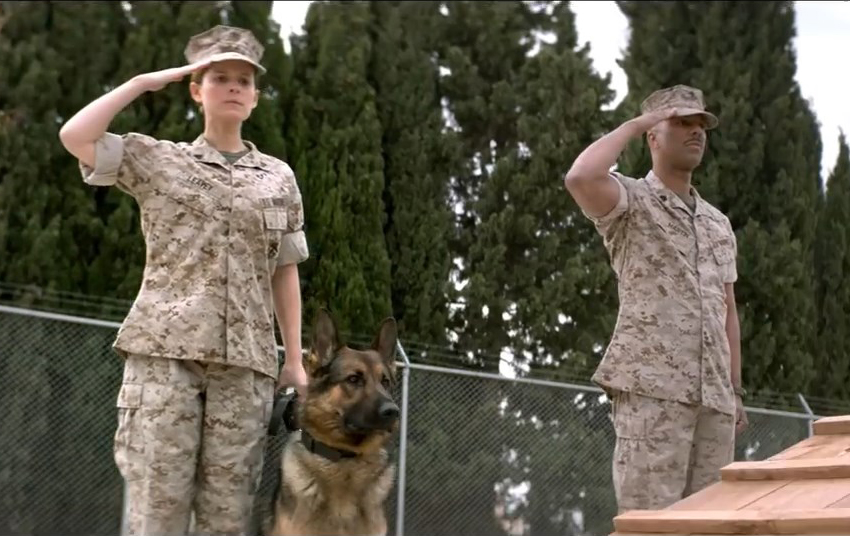 It's St. Patrick's Day! Which means there's going to be lots of festivities happening tonight. But life is all about balance, so before you get unbearably happy into your pint of green beer tonight, let's all have a good cry! Now if there are two genres that jerk tears better than just about anything, it's war movies and dog movies. Megan Leavey is an upcoming war dog movie, so you know your tear ducts are gon' git it now!
To be fair, the first trailer for the true-story adaptation actually appears to have some edge of your seat war drama, with the always great Kate Mara in the title role as a newbie marine assigned to the K9 unit in Iraq against her wishes. While there have been many movies made about the US occupation in Iraq, I can't recall ever seeing one told from this angle before. It feels very Hurt Locker-ish, but with Jeremy Renner now being a German Shepherd. And I would totally be down with watching that.
But then two-thirds of the way through the trailer, the emotionally blackmailing music score kicks into overdrive and you're back to the waterworks as you repeatedly pray under your sodden breath: "Please don't let the dog die. Please don't let the dog die. Please don't let the dog die." And that's how they get you.
Check out the trailer below.
MEGAN LEAVEY is based on the true life story of a young marine corporal (Kate Mara) whose unique discipline and bond with her military combat dog saved many lives during their deployment in Iraq. When she is assigned to clean up the K9 unit after a disciplinary hearing, Leavey identifies with a particularly aggressive dog, Rex, and is given the chance to train him. Over the course of their service, Megan and Rex completed more than 100 missions until an IED explosion injures them, putting their fate in jeopardy.
Megan Leavey is directed by Gabriela Cowperthwaite, who makes her feature film directing debut after helming the acclaimed documentary Blackfish. The film also stars Edie Falco, Ramón Rodríguez, Bradley Whitford, and Common. It is scheduled for release in the US on 9 June.
Last Updated: March 17, 2017