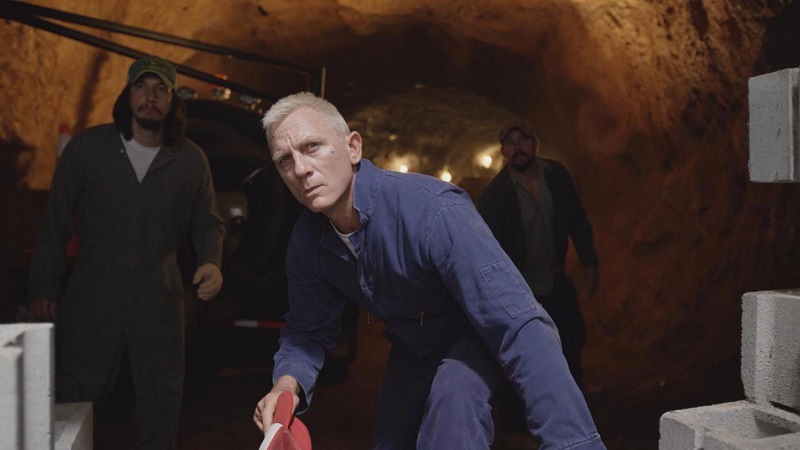 While being a movie critic can at times destroy your love of movies as you have to sift through many bad experiences to find the true gems, it can be equally rewarding when you find that magic. One of the thrills of movie watching is the variety that we can find, especially with the different directors – one of those being Steven Soderbergh. Admittedly not every film he makes is going to be great, but there is something about his high energy, rapid pace and at times oddball style that makes him a director worth keeping an eye on.
Especially now that he has come out of retirement to direct Logan Lucky, which appears to combine all of his best elements alongside great and equally oddball performances from its cast, including Tatum Channing, Adam Driver and Daniel Craig in particular. The madcap story of two brothers who set out to reverse a family curse and pull off an elaborate robbery during the Coca-Cola 600 race at Charlotte Motor Speedway is also incredibly fresh and promises to offer up a wild ride.
Based on the trailer, fun is certainly a word that stands out as not only is the cast on top form, but everyone appears to be having a blast in this film and I can't wait to finally see it when it comes out. Heist films are often fun rides, one with characters this bizarre and crazy should be an absolute hoot. Logan Lucky also stars Seth MacFarlane, Riley Keough, Katie Holmes, Katherine Waterston, Dwight Yoakum, Sebastian Stan, Brian Gleeson, Jack Quaid, and Hilary Swank. Logan Lucky opens in theatres on August 18th.
Here's the official synopsis for Logan Lucky along with a new poster for the movie: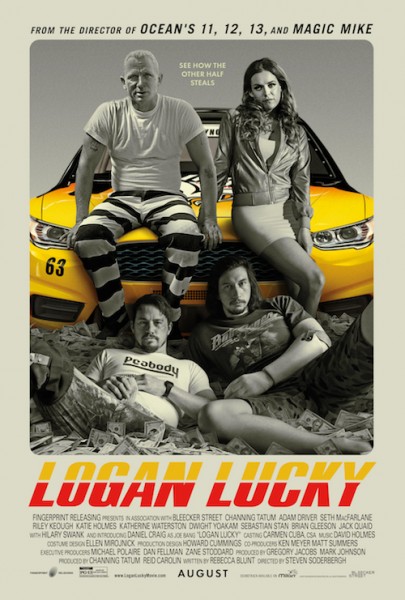 The Logan's are a blue-collar family from the hills of West Virginia, and their clan has been famous for its bad luck for nearly 90 years. But the conniving Jimmy Logan (Channing Tatum) decides it's time to turn the family's luck around, and with a little help from his friends, the Redneck Robbers, he plans to steal $14 million from the Charlotte Motor Speedway on the busiest race day of the year.

 A heist movie with a difference: Steven Soderbergh, the director of the Ocean's Eleven trilogy and an A-list cast including Channing Tatum, Daniel Craig and Adam Driver deliver a smart, thrilling and funny blue-collar story of an audacious multi-million dollar robbery.
Last Updated: June 29, 2017