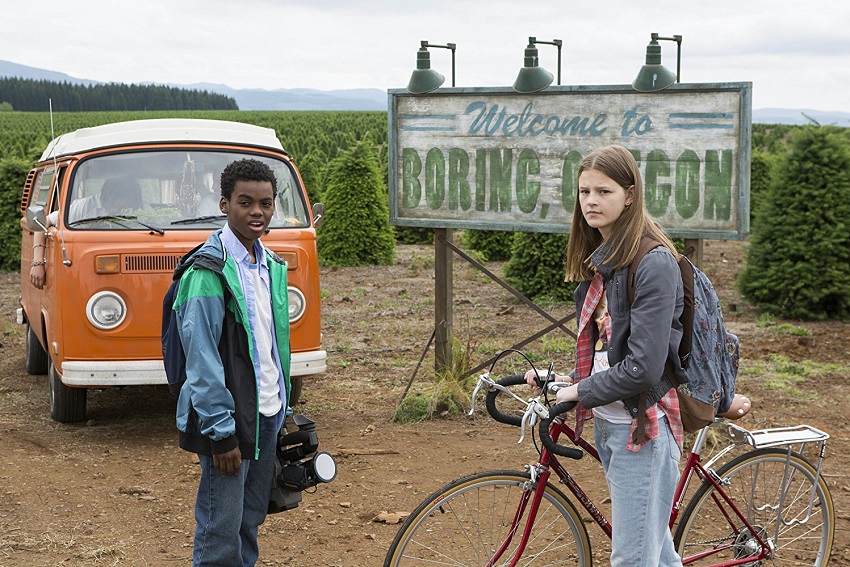 Everything Sucks! is the upcoming Netflix Original series about a group of high school freshmen taking their first steps on the road to adulthood. In the 1996. Nintendo released the N64, Mad Cow Disease hit Britain, Duke Nukem 3D got a shareware release (do you even remember what shareware is?), and the Spice Girls were topping the charts. F**k. Everything really did suck.
The official plot synopsis is as follows:
A quirky, funny coming of age story that follows two groups of high school misfits, Everything Sucks! follows an A/V club and a Drama club who collide in 1996 Oregon.
Move over '80s with your silly hair and neon colours, it's time for the '90s to enter the spotlight. Let's take a look:
I'm not really sure what I was expecting, probably more of a straight comedy I guess, but there's a fair bit of drama here too. There's plenty to laugh at, especially since the '90s had one foot planted firmly on each side of the internet divide – I remember all too well that modem sound and the pain of waiting for a simple picture to load. I don't miss 4:3 aspect ratio TVs either.
I also remember that if you wanted to talk to someone you actually had to talk to them, with real voices and stuff. And that's where the drama comes into the series, with two kids finding their first love, and their parents begin to bond over their shared experiences and regrets.
I don't think this looks like anything groundbreaking, but it has an appealing innocence and sweetness to it, all wrapped up in some nostalgia for a fairly ignored decade.
What do you think?
Everything Sucks! Is set to premiere its 10-episode-long first season on Netflix on 16 February. Created by Ben York Jones and Michael Mohan, it stars Peyton Kennedy, Jahi Winston, Patch Darragh, Claudine Mboligikpelani Nako, Sydney Sweeney, Elijah Stevenson, Quinn Liebling, and Rio Mangini.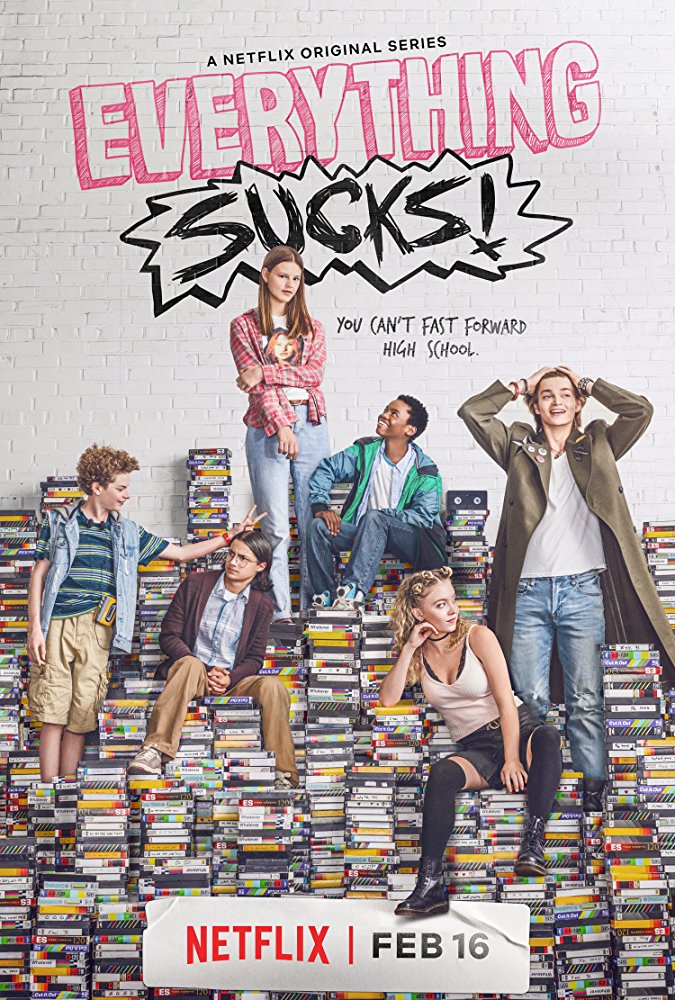 Last Updated: February 8, 2018