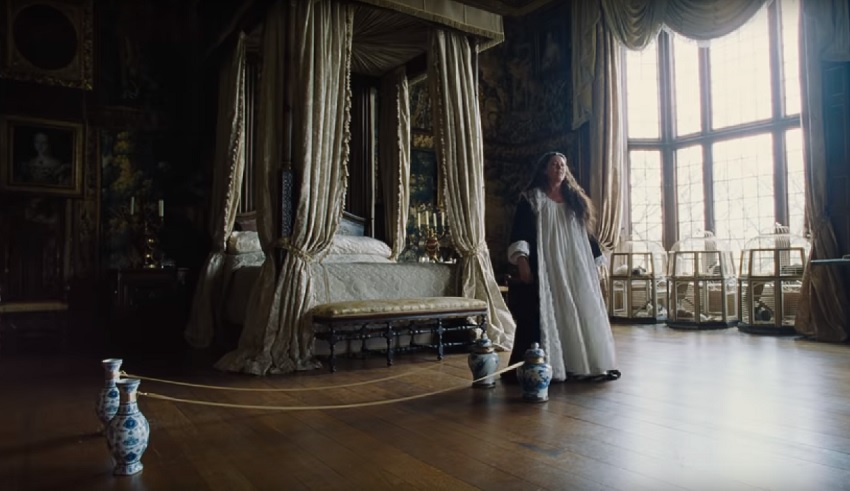 Greek director Yorgos Lanthimos has made a bit of a name for himself over the last several years for directing eccentric movies like The Lobster and The Killing of a Sacred Deer. Now he's back with another idiosyncratic movie in the shape of The Favourite, and reunites with former The Lobster alums Olivia Colman (Broadchurch) and Rachel Weisz (The Constant Gardener).
Set in the early 18th century, Colman stars as the ailing Queen Anne of Great Britain who is under the care of her friend and confidant Lady Sarah Churchill (Weisz), who also shoulders most of the burden of ruling the country during this time of war. However their comfortable relationship is thrown into disarray when an ambitious new servant, Abigail Marsham (Emma Stone – La La Land), arrives at court and catches the eye of both Sarah and the queen.
The official plot synopsis is as follows:
Early 18th century. England is at war with the French. Nevertheless, duck racing and pineapple eating are thriving. A frail Queen Anne (Olivia Colman) occupies the throne and her close friend Lady Sarah (Rachel Weisz) governs the country in her stead while tending to Anne's ill health and mercurial temper.

When a new servant Abigail (Emma Stone) arrives, her charm endears her to Sarah. Sarah takes Abigail under her wing and Abigail sees a chance at a return to her aristocratic roots. As the politics of war become quite time consuming for Sarah, Abigail steps into the breach to fill in as the Queen's companion. Their burgeoning friendship gives her a chance to fulfil her ambitions and she will not let woman, man, politics or rabbit stand in her way.
Let's take a look:
With the court seemingly becoming more decadent as it follows the whims of the increasingly unhinged queen, the competition for her affections between her long-time friend Sarah and the upstart Abigail take us on what appears to be an entertaining romp down the rabbit hole. As expected from actors of this calibre the performances seem excellent, and it's pretty impressive visually as well – with some unique touches that make it stand out from standard period pieces.
What do you think?
The Favourite is due for release in the US on 23 November. Written by Deborah Davis (making her feature debut) and Tony McNamara (The Rage in Placid Lake), it also stars Nicholas Hoult, Joe Alwyn, Mark Gatiss, and Jenny Rainsford.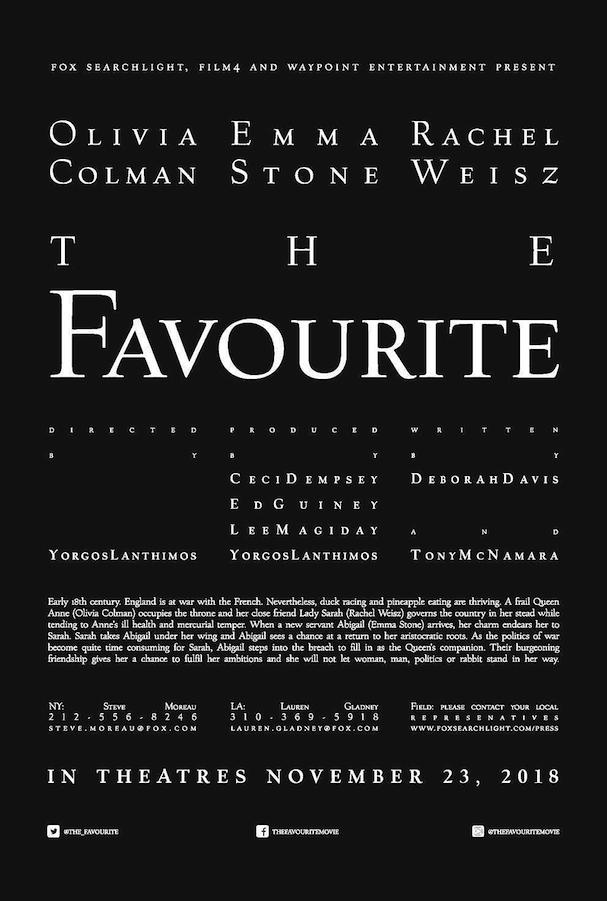 Last Updated: July 10, 2018