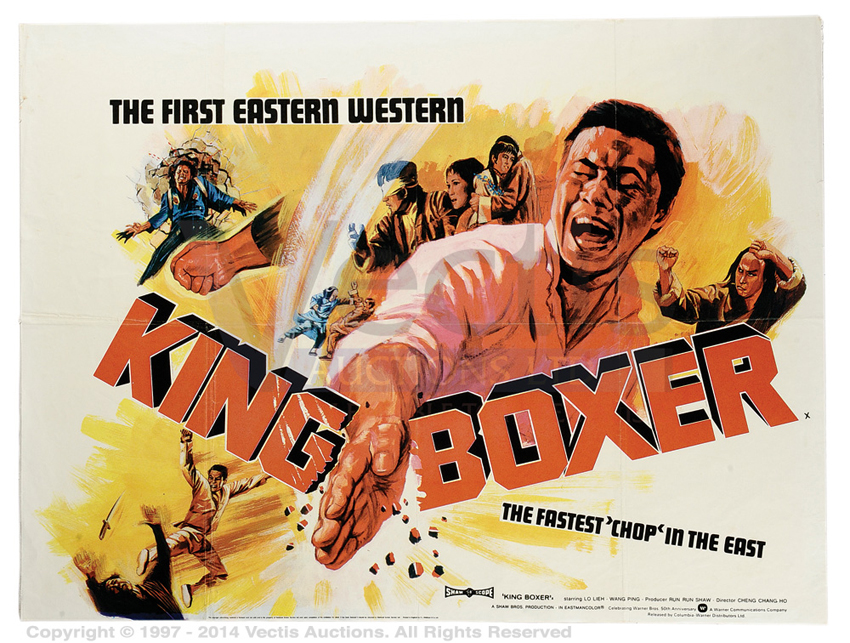 I have an older brother who could not be more different to me. I'm a big and tall, light of complexion bookworm, while he's an average height, dark of complexion petrol head. We don't even like the same foods! For all of our differences though, there's one thing we have in common and which always kept us bonding as kids: kung fu movies.
We grew up down the road from a tiny video store and used to regularly get classic movies on grainy VHS tapes to watch over and over again. Many of these were produced by Shaw Brothers, the legendary Hong Kong production company formed by the titular siblings Runje, Runde, Runme, and Run Run Shaw, which was on the forefront of popularizing the kung fu movie genre globally during the 1970s and 1980s. They produced a horde of true classic martial arts masterpieces that would not just create fans worldwide like my brother and me, but also influence countless filmmakers that came after them.
If you've never seen any of these classics like King Boxer aka Five Fingers of Death, The 36th Chamber of Shaolin, then you're in luck as Twitch is teaming up with Gammaray and Celestial Pictures to stream a Shaw Brothers movie marathon from 4 – 8 February. That won't be the end of the ass-kicking fun though as after the stream ends, there will be double feature movie nights on Thursdays and Fridays at 17:00 PT. That unfortunately works out to 03:00 in the morning local time, but I'm sure the diehard fans will make a plan.
Gammaray COO Do Duong said in an official statement that "We're excited to introduce cult classic movies from the 70s and 80s to our fans on Twitch for the first time."

Kung fu has influenced filmmaking, hip hop music, and pop culture, so we're thankful to Celestial Pictures for access to their Shaw Brothers action titles, and to Twitch for using their service to introduce a larger audience to the kung fu phenomenon.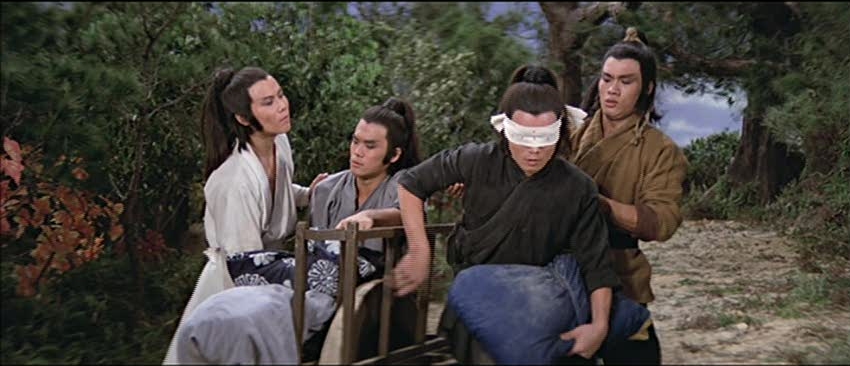 Jane Weedon, Director of Business Development at Twitch, continued, explaining how the live-streaming platform is a perfect fit for the Shaw Brothers.
The Twitch community has lots of interests, with martial arts and film-based marathons among them. We've seen it in the games they play, their cosplay outfits, and the programming they watch, with the Shaw Brothers' kung fu films being the perfect pop culture combo of these fandoms. Thanks to GammaRay, we get to livestream over 40 of the Shaw Brothers' seminal movies with an interactive global audience.
The schedule for the marathon has not been made available yet, but we know there will be 44 titles including the ones below:
King Boxer (1972): A student (Lieh Lo) of kung fu meets resistance on his way to a major Chinese tournament.
Crippled Avengers (1978): After the death of his wife, warlord Dao Tian-du (Kuan Tai Chen) turns evil and holds a town in thrall to his reign of fear with the help of his sadistic son. Four of the villain's victims — a blind man, an amputee, a deaf-mute, and an insane fighter — seek the help of a wise kung fu master as they train to eliminate the tyrant for good.
Five Deadly Venoms (1978): A dying master sends his last student to check up on five former pupils, who each know a special style of kung fu.
Last Updated: January 24, 2019