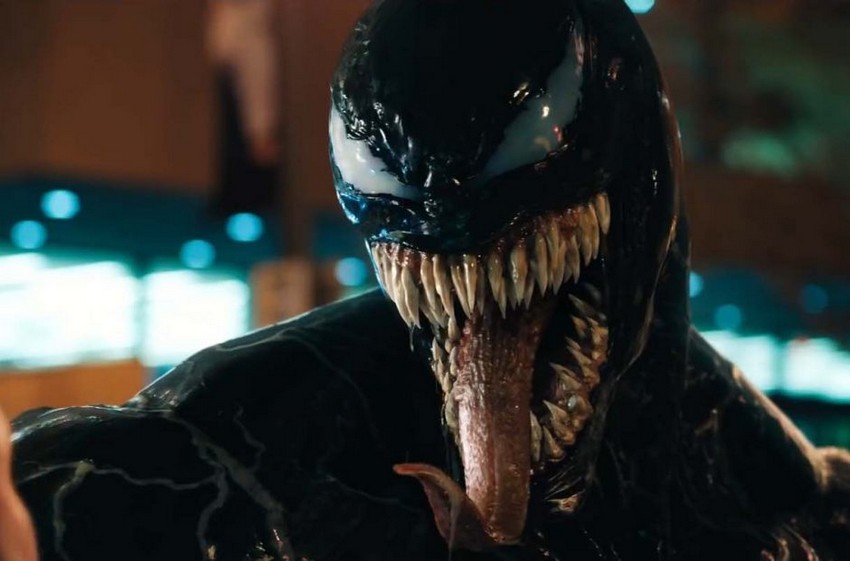 Venom has always been popular. Even though the symbiote character basically started its life as Spider-Man's little black number back in 1984, a few years later the hulking brute would debut proper and promptly gobble up fans as quickly as he was munching down people on the comic book page. He was such a popular villain, that he even became a hero of sorts for a while during his "Lethal Protector" days, and has seen various incarnations of this over the years, depending on his host. Hell, he was technically even an Avenger for a bit. All of this being said, I don't think anybody expected the Venom movie to be as successful as it was. And hot damn has it ever been successful!
According to reports, following its gigantic $107.6 million debut in China a couple weeks back, this past weekend saw Sony's Venom blockbuster earn an additional $83.7 million from international markets to help push the film past the $800 million mark to $822.5 million. That is a huge amount of money. In fact, it makes Venom the second-largest grossing superhero origin movie ever behind Black Panther's $1.3 billion. As far as further comic book studio rivalries goes, it has nearly eclipsed the entirety of the DCEU movies, having beat out Wonder Woman's $821 million and probably on its way to also topple franchise leader Batman v Superman: Dawn of Justice's $873.6 in the coming week or two. On the Marvel Cinematic Universe side of things, it finds itself right in the middle in comparison as it passes Guardians of the Galaxy's $773 million and will probably climb past Thor: Ragnarok's $854 million soon.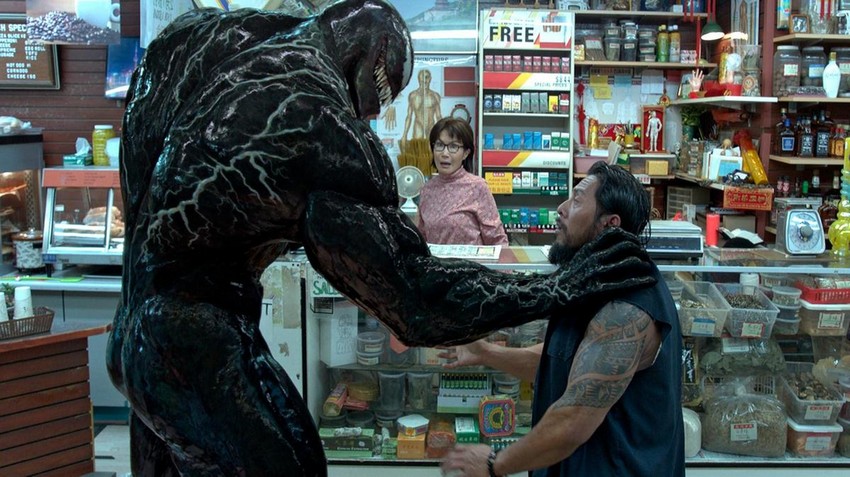 Where the superhero franchise comparisons get interesting though is when the Tom Hardy-led Venom stacks up against Sony's own Spider-Man franchises. Venom is supposed to be the start of a brand new universe for Sony, built up with Spider-Man characters but not featuring the wall-crawler himself as he is over in the Marvel Cinematic Universe thanks to a landmark co-production deal between Sony and Marvel. This all came about because Sony's Spider-Man movies were not meeting critical and commercial expectations. Venom clearly doesn't have that problem (well, at least commercialy) as it has surpassed both of The Amazing Spider-Man movies starring Andrew Garfield ($757.9 million and $709 million respectively), and has beaten the first two of the original Tobey Maguire Spider-Man trilogy movies ($821.7 million and $783.8 million respectively). Outside of Marvel's Spider-Man: Homecoming ($880.2 million), it's only Sony's Spider-Man 3 ($890.9 million) that has swung higher than Venom in any Sony-produced Spidey-related movie.
Critics have not been too kind with Venom (it's a fun movie with some great action beats, but also very uneven thanks to shoddy scripting and characterization), but that has not meant a thing in this case. With Venom's performance, it means Sony is now going to all-in on the rest of their plans for this Spider-Man-free Spider-Man spinoff universe, with the Jared Leto-led Morbius next on the cards. For MCU fans, this is actually terrible news because if Venom had done just okay, it's almost certain that Sony would have been knocking at Marvel's door to expand their deal and include all these characters in the MCU alongside Tom Holland's Spider-Man. As it stands now, Venom and co will be doing their own thing for at least a few more years.
Last Updated: November 26, 2018