SPOILER WARNING FOR WANDAVISION EPISODE 8 AND 9!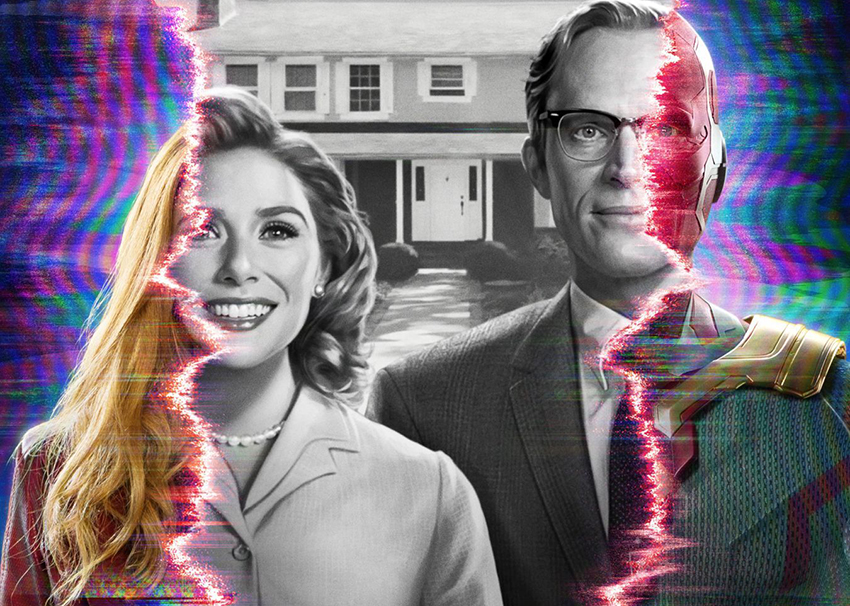 WandaVision is done! And no, it definitely did not play out like so many of us predicted. Instead of big universe-shaking bad guy reveals, we instead got some of the best character writing ever from Marvel as it dug into this gripping story of grief and loss, that was surprisingly touching for a show about a witch and her undead robot husband. Yes, it did set up events for Doctor Strange in the Multiverse of Madness (which will see Elizabeth Olsen co-star) as it was revealed that Wanda Maximoff was the prophesied Scarlet Witch, a chaos magic-wielding being of pure creation even more powerful than the Sorcerer Supreme, but this show went about that reveal way more intimately than we could have ever predicted.
Officially, WandaVision also made history as the first Marvel Cinematic Universe TV series produced by Marvel Studios. Those last four words – "produced by Marvel Studios" – make a big difference though because the first Marvel Cinematic TV series overall was actually Agents of SHIELD… except now it's not.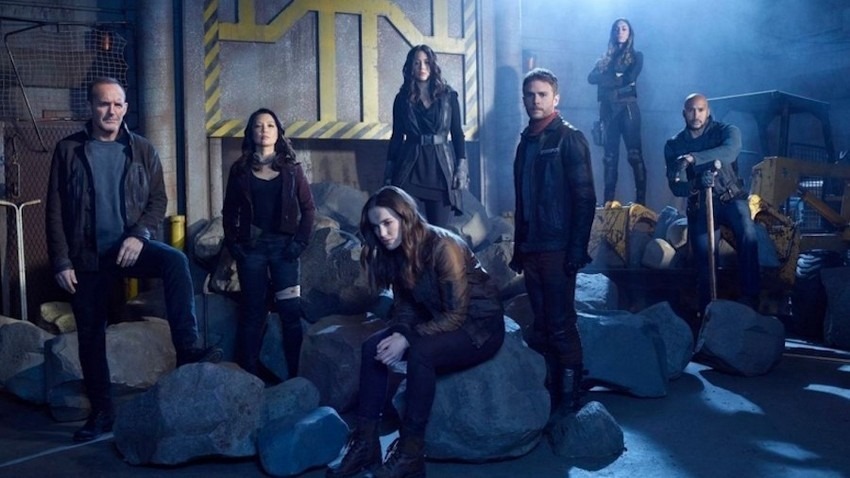 Created in 2013 by Joss Whedon, Jed Whedon, and Maurissa Tancharoen for the Disney-owned ABC, and produced by Jeph Loeb for the now defunct Marvel Television division, Agents of SHIELD spun directly out of the events of Whedon's The Avengers blockbuster as it continued the story of a secretly resurrected Phil Coulson. Over the course of its first season we got cameos from Samuel L. Jacskon's Nick Fury, Colbie Smulder's Maria Hill, and Jaimie Alexander's Sif. And when the big Hydra plot twist happened in Captain America: The Winter Soldier, the ramifications were felt right throughout the show. In fact, the direct fallout from that event would be the driving force for AOS' meteoric rise in storytelling quality over the next few seasons. That would also lead to the Agent Carter series which tied directly into the historic roots of the MCU.
So yes, AOS was firmly entrenched in the movies of the MCU, but as widely publicized tensions escalated between Marvel Studios boss Kevin Feige and Ike Perlmutter, the infamously terrible Chairman of parent company Marvel Entertainment, the Marvel Television productions – which Perlmutter controlled directly – started to increasingly ignore the events of the movies and vice versa. Subsequent Marvel Television productions still linked to each other though.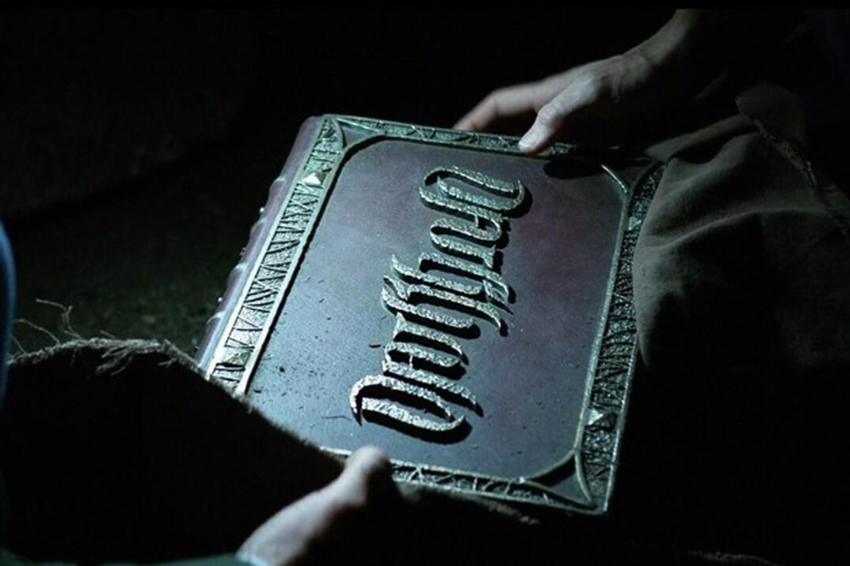 Both shows heavily featured an item known as the Darkhold in key storylines. I'm not going to get into the in-depth backstory of the Darkhold right now (Darryn will do that later in a separate piece), but just know that it is an immensely powerful ancient tome penned by an Elder God that appears to be filled with blank pages. However, its text magically appears to the reader in whatever language they speak (even in binary code to an android), and can reveal the dark knowledge of the inner workings of the universe, including a whole lot of mystical powers. Unfortunately, it has the side effect of completely corrupting the minds of those who read it.
In AOS, the Darkhold showed up and was tied to the story of Ghost Rider aka Robbie Reyes, the nephew of the Satan-worshipping killer Eli Morrow who stumbles upon the Darkhold and uses its twisted powers to create chaos. The Darkhold would also be used by scientific genius Holden Radcliffe and his AI creation AIDA to create an alternate virtual world in which Hydra ruled. Eventually though, Ghost Rider would sacrifice himself to rid the world of the Darkhold by taking it to a hellish dimension (through a portal that looked identical to the ones cast by Doctor Strange and co, I might add).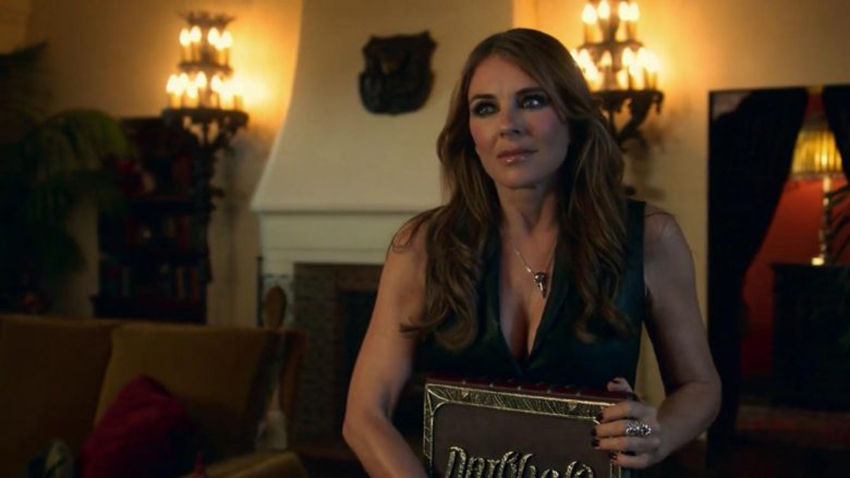 Later though, the Darkhold would show up in Hulu's The Runaways in the possession of sorceress Morgan le Fay who had escaped the Dark Dimension with it. And this would definitely be the same Darkhold from AOS as it boasted the same striking appearance – dark red cover with a stylized version of "Darkhold" embossed on it that can be read from forwards and backwards. Later in The Runaways, the Darkhold would also be used to inadvertently summon Cloak and Dagger, the titular characters from a different show based on the Marvel Comics characters. While The Runaways was a production on Hulu and Cloak and Dagger appeared on ABC's Freeform service, it was reiterated multiple times that they both were set in the MCU proper and thus official canon.
However, in the final fews episode of WandaVision, after the fantastic reveal of Kathryn Hahn's Agatha Harkness (It was Agatha all along!), the ancient witch is shown to be in possession of the Darkhold. And we know it's Darkhold because she clearly names it as such… except, it looks nothing like the one we've seen before. It's also heavily implied that Agatha has been in possession of the Darkhold for centuries – it's seemingly the forbidden knowledge she stole and source of the "darkest of magic" she practiced that forced her coven and very own mother to turn on her in the 17th century.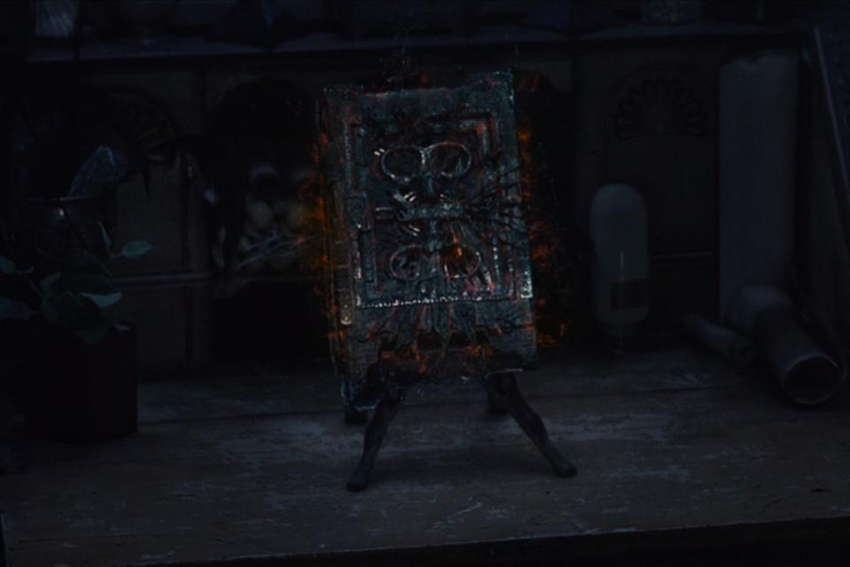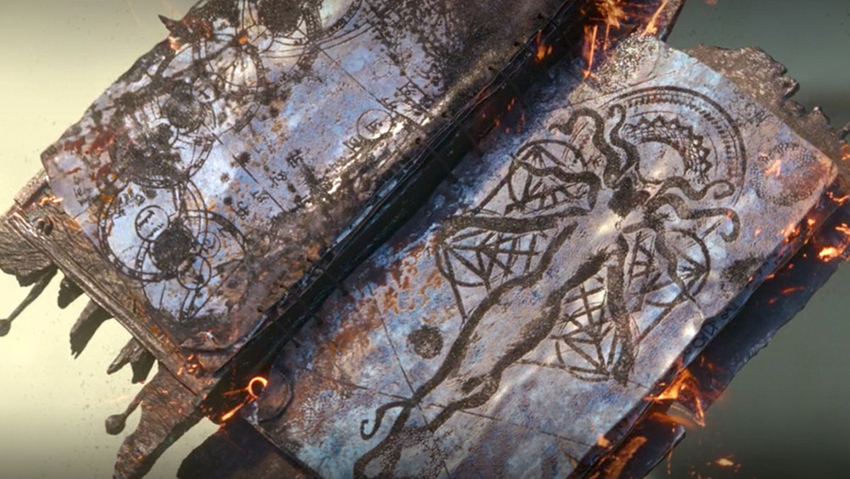 But if this is a different Darkhold, and we know there's only one of these things, that basically confirms that Marvel Studios is not considering anything that happened in AOS, The Runaways, and Cloak and Dagger as canon. We always suspected as much, especially in the case of AOS which sidestepped the decimating events of Avengers: Infinity War by instead having the characters create an alternate timeline. That had been the overall modus operandi up until this point as the Marvel movies and TV series just danced around each other, but this is the very first time that we've seen a blatantly direct contradiction like this.
While erasing the likes of The Runaways and Cloak and Dagger from MCU canon is actually pretty easy, things get very twisted with AOS, given how intricately linked its opening seasons were to the world of the movies. Trying to un-knot this pretzel of continuity is more than likely going to give you a migraine. So for now, I would say just roll with it and don't think about it too hard. That is unless in Doctor Strange in the Multiverse of Madness we have Wanda, who now possesses and is studying the Darkhold, reveal that everything is still linked together… somehow.
Last Updated: March 8, 2021