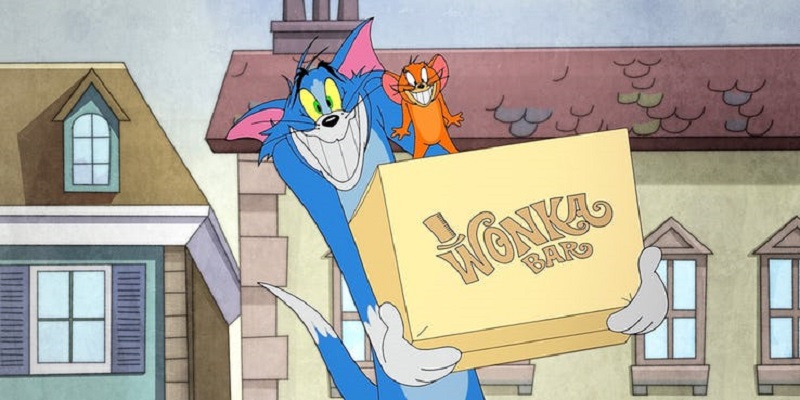 Disney is having a lot of success adapting their popular animated stories into big live-action films. Something Warner Bros wants in on as well. However, it appears the studio hasn't learned any lessons from their poor handling of the DC Universe and their attempts to copy Marvel and Disney's success with those, because the ideas they've come up with to adapt animated characters into live-action classics all sound terrible.
The Hollywood Reporter has revealed the studio plans to make a live-action hybrid film based on Tom and Jerry. Now don't get me wrong, I loved Tom and Jerry as a kid and even today can find them entertaining. But that's only in the short 5-10 minute stints that the original shorts were intended for and not as part of a bigger full-length movie. Tim Story (Ride Along, The Fantastic Four) is in negotiations to direct a live-action Tom and Jerry film which they will hope to begin development on in the near future.
Tom and Jerry were created in 1940 by cartoon artists and animators William Hanna and Joseph Barbera and despite its age, the animated shorts have continued to be a good source of entertainment for kids to this day. Between 1950 and 1958, the pair produced around 124 animated shorts of the popular Cat and Mouse before they took a break from the characters. Tom and Jerry though were eventually given a series of their own with the Tom and Jerry show in 1975 and since then have starred in an incredible number of shorts and even featured in a few movies, most notably their own movie made in 1992.
However, even then, a Tom and Jerry movie was a bit much and I struggle to see how Story intends to tell this in a way that doesn't bore audiences. I think a better use of their property would simply be to make more animated shorts of the characters and perhaps bring the pair into the modern age. There is no doubt that Tom and Jerry can still entertain, I would just prefer to watch them for 10 minutes than 90 minutes. Hopefully, I'm wrong with this and they can pull this off. Tim Story certainly has an incredible task ahead of him if he wants to convince people that a live-action full-length Tom and Jerry movie could actually work. Also, Jerry is a bastard. 
Last Updated: October 16, 2018