2013's Man of Steel may not have been a perfect entry into the shared cinematic universe of DC Comics, but it was still one hell of an exciting film that gave the last son of Krypton a spotlight that showed just how super he could really be. It was Superman for a new era, conceived by Dark Knight trilogy director Christopher Nolan  and screenwriter David Goyer in attempt to reinvigorate the character after his last performance in Superman Returns left audiences underwhelmed at best in 2007.
Since then, Superman has had to share the spotlight. Batman V Superman featured an ass-kicking of epic proportions as Ben Affleck took Clark Kent to a place more uncomfortable than the back of a Volkswagen, while the first Justice League film will add a few more metahumans to the mix. But a solo Man of Steel sequel? Warner Bros. definitely wants to jump on that, and they might have just found the perfect director for the job: Matthew Vaughn.
According to sources over at Collider, Warner Bros. have their eyes focused on the Kingsman and X-Men: First Class director, having approached Vaughn with preliminary chats so far. The same sources say that even if Vaughn declines the offer, Warner Bros. still wants him at the helm for a DC comics movie.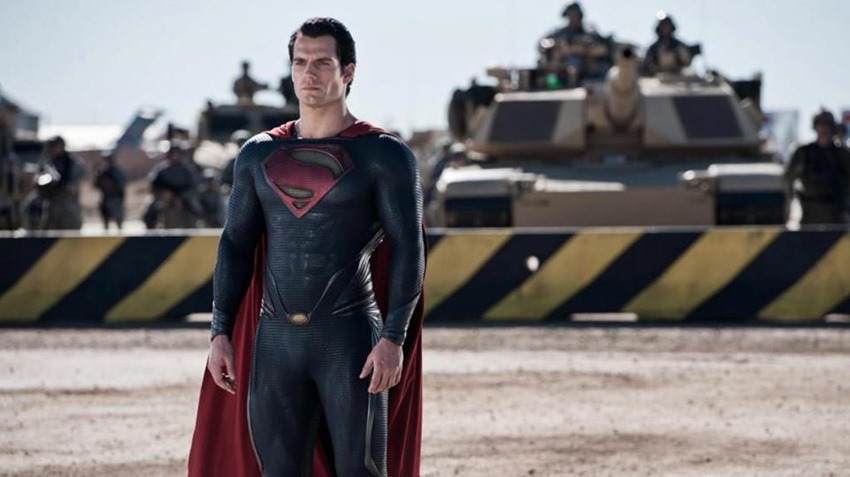 And that would be one hell of a move. Kingsman may have shown the world that Vaughn is a bit of a mad genius when it comes to framing action scenes (especially in churches), but X-Men: First Class was a reboot that hit all the right notes, mixing colour and nostalgia with intrigue and Cold War spy games. This isn't the first time that Vaughn has flirted with the prospect of helming a Superman film either, as back in 2010 he outlined his plans for the first reboot that would become Man of Steel to MTV:
I think that's the one thing not to do with Superman, trying to do the serious The Dark Knight version. Superman is about colour and fun, or it should be, for me.
And that's something that I also believe in. Look, I get the idea that it's intriguing to make Superman a character who struggles with his heritage as an outsider. Hell, it's possibly even more relevant today thanks to the crazy world we live in. But I don't think it's an idea that should define him. Superman is meant to be a symbol, an inspiration to be better and to do what we can't. Having a god who can crush mountains with a fart sit around and sulk isn't exactly inspiring stuff.
And Vaughn's resume is perfect for the mammoth task of a Man of Steel sequel. Style and substance are signature traits in his own movies. And if he can apply that to a Superman sequel, I'll hit my nearest cinema faster than a speeding bullet to be there in line to watch the result. If he gets the job that is.
Last Updated: March 14, 2017