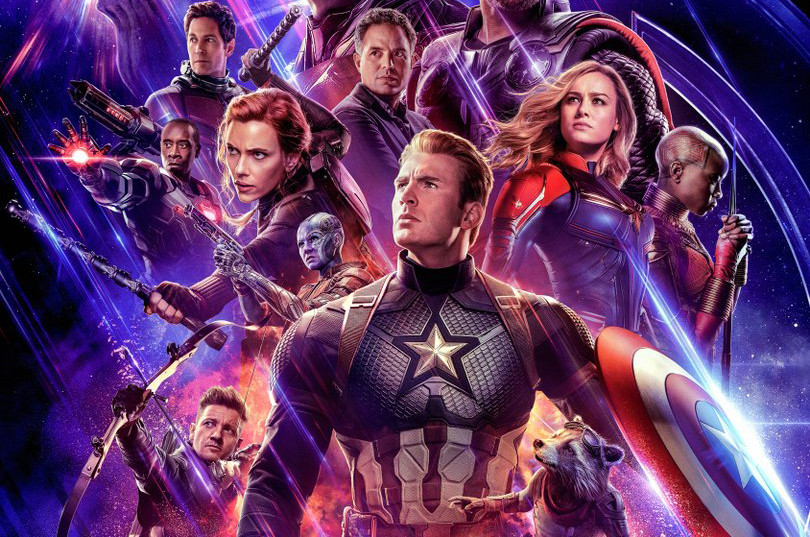 We've said it many times before, but every week seems to bring a new headline about a broken record that reminds us all over again that Avengers: Endgame is going to be one of the biggest movies of all time. Hell, maybe the biggest! With such a massive profile it was simply miraculous that the team at Marvel, led by studio boss Kevin Feige and directors Joe and Anthony Russo, was able to maintain the secrecy of this production. Well, the miracle has apparently ended.
Just 10 days before the conclusion of the entire 10 years-long Infinity Saga official hits cinemas, and huge spoilers have leaked online. These have taken the form of screenshots, gifs, around 5 minutes of footage spliced together from key scenes, and a text description of the entire plot of the film. I can't (and won't) tell you the contents of these spoilers because I refuse to go looking for them, but I have seen reports indicating that they reveal some of the film's biggest and presumably most shocking moments. The source of these spoilers is unclear at this moment, as Marvel has kept a relatively airtight seal on things outside of showing US press about 10 mins of footage and around 20 mins during South East Asian press junkets. It is assumed that this must have come from people working on the production, all of whom would have signed incredibly strict non-disclosure agreements and who would face serious consequences if found to be the leakers.
These particular leaks first began popping up on Reddit and Twitter before being shared to Facebook and Instagram and other message boards and social media platforms. I've also seen messages from a few international entertainment sites warning of people dropping these spoilers in among other completely innocuous comments on unrelated articles to catch fans out. I haven't heard or seen anything myself, but I assume they would have made their way to YouTube and other video sharing platforms as well by now. Basically, we're telling you to be incredibly careful or even avoid all these usual internet haunts completely if you can, if you want to go into this film unspoiled.
And if you do see anything, report the person and the content immediately using whatever mechanisms are available for the platform you find yourself on. With just over a week to go before we can watch this historic movie for ourselves, it's us that are in the endgame now. We're so close, so let's not let some snivelling scum people ruin things for the rest of us.
Last Updated: April 17, 2019