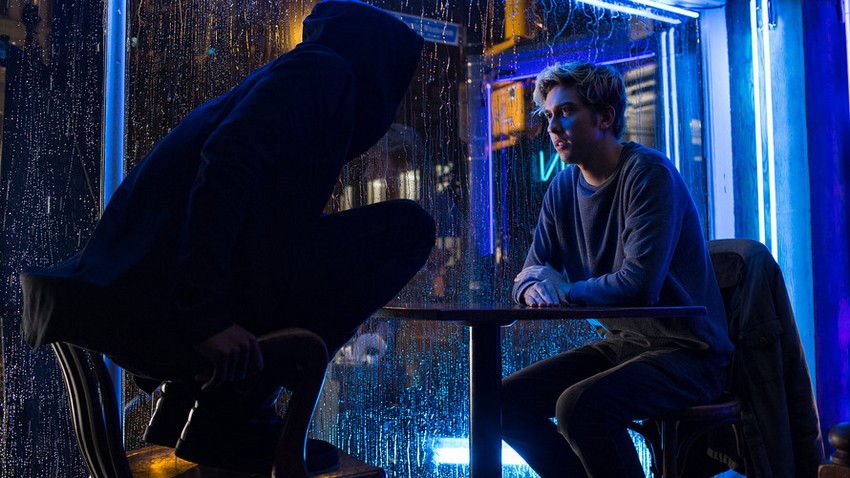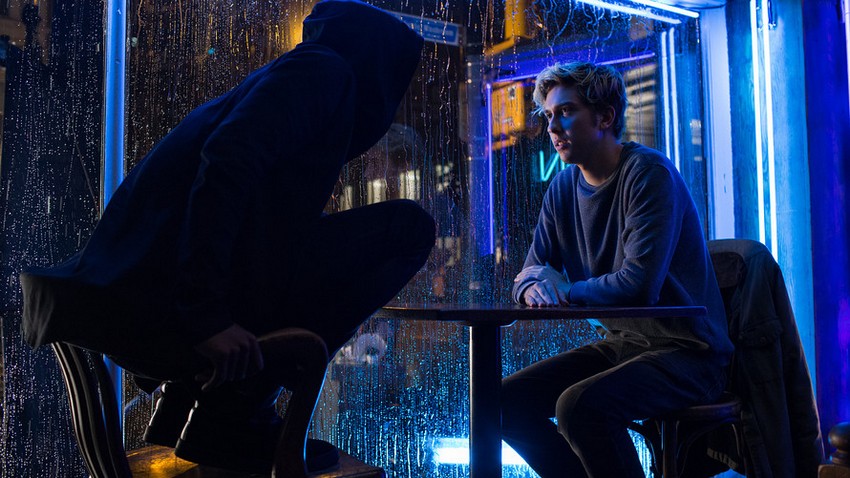 I really should be more excited for Netflix's upcoming live-action feature film adaptation of hit manga and anime series Death Note. I mean, I'm hyped, but it's hype lined with trepidation. The original is such an epic, sprawling tale of dark fantasy and a battle of wits that I just don't see how it can be successfully distilled down to a two-hour running time without losing a lot.
To be fair though, its director has indicated that this is not so much an adaptation as it is a reinterpretation of the source material. Oh and did I forget to mention that it's being directed by Adam Wingard, the breakout filmmaker behind You're Next and The Guest? Yeah, I probably should have led with that. The point is that this new shorter, Americanized, more culturally diverse take on Death Note could be real good. But it could also not be.
I will admit though that this newly released trailer is definitely edging me closer to the "could" camp. It looks like Wingard, as well as stars Nat Wolff and Lakeith Stanfield – not to mention the perfectly cast Willem Dafoe as the voice of death god Ryuk – have managed to nail down many of the core things that made Death Note so cool. The biggest unknown right now is just how many of the intricacies of the back and forth cat and mouse game between Wollf's Light and Stanfield' L will there actually be. That was a big part of the anime, and I just don't see the running time supporting it. At least it looks amazing though.
Based on the famous Japanese manga written by Tsugumi Ohba and Takeshi Obata, Death Note follows a high school student who comes across a supernatural notebook, realizing it holds within it a great power; if the owner inscribes someone's name into it while picturing their face, he or she will die. Intoxicated with his new godlike abilities, the young man begins to kill those he deems unworthy of life.
Along with the trailer, we also have a new behind-the-scenes featurette showing the cast and director talking about why they got involved in the adaptation, as well as also mentioning how this is a different, "darker and more edgier" animal to the source.
Death Note also stars Margaret Qualley, Shea Wigam, Masi Oka, and Paul McGillion. It will debut on Netflix on 25 August.
Last Updated: June 30, 2017