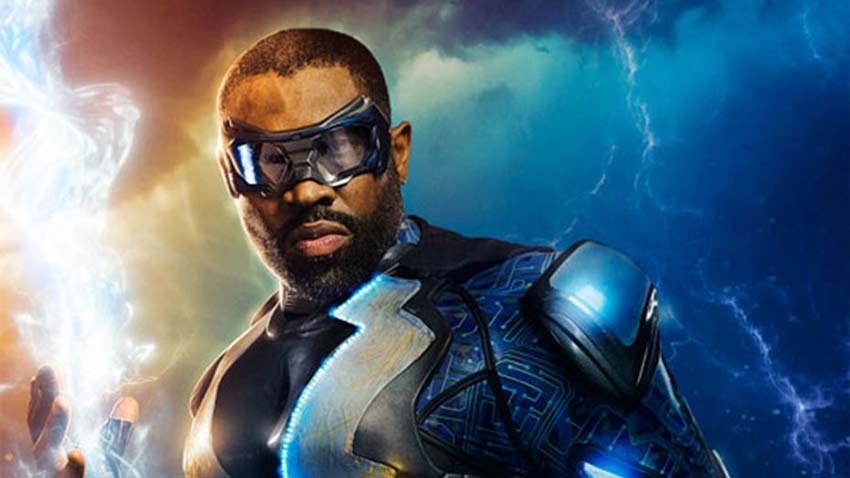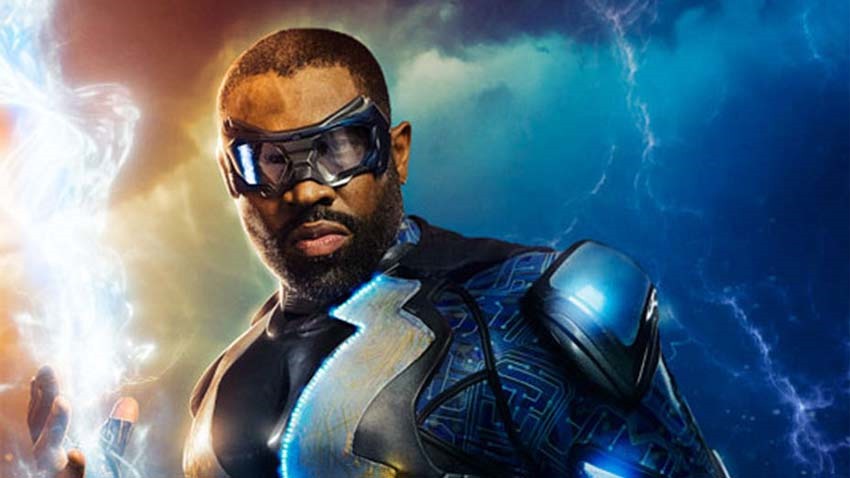 The CW has cornered the market on DC Comics superhero shows. Unfortunately that corner is not always the best place to hang out. Arrow, the genesis of this little universe, has been a rollercoaster ride from the start, going from great to meh to terrible and back again every couple months. The Flash's first season was the poster child for how these things should be done, but it's had spotty results since. Supergirl has never been compelling viewing, but it sports arguably the most likable and talented lead out of the lot in Melissa Benoist. Legends of Tomorrow has at least found its voice quite well in its sophomore season though after starting its life as basically TV series table scraps.
So with all those mixed results, what is The CW going to do? Launch another DC Comics superhero TV show of course! This time around its Black Lightning – and now I need to interrupt myself to send a shout out to the 13 of you out there that actually know who that is! Oh don't worry, I know Black Lightning as well. Just not quite as… neon as this. Usually when we first see still images of superhero costumes, they don't look all that great but then improve dramatically when you actually see them in action. The inverse is happening here as I much rather preferred the still image we got of Black Lightning's look a short while back to this Joel Shumacher-esque design.
Aesthetics aside though, I do like the angle CW is taking by not just going with yet another young costumed vigilante struggling to find themselves. This Black Lightning – played by 46 year old Hart of Dixie alum Cress Williams – is a seasoned superhero veteran who hung up his mask so that he could focus on being a family man and giving back to his community in more was than just providing free electro-shock therapy to thugs on the street. But wouldn't you know it, there just happens to be some crooks out there who once again need to have their wicked ways electric boogalooed right out of them, and now Black Lightning needs to figure out how to balance his new and old lives.
Check it out in the trailer below.
Well that looks… like it could be either good or bad. I'm actually not sure. At 6ft5 Williams is certainly an imposing physical specimen, and appears to own the role with an appreciated badassness. I'm not all that sold on the tone and direction though. Oh and remember how I just said that they're "not just going with yet another young costumed vigilante struggling to find themselves"? His daughter is going to discover she has electric powers and will totally go through exactly that, isn't she?
As for where Black Lightning fits in with the rest of the CW's Arrowverse… well it doesn't. Speaking at the network's Upfront presentation yesterday, CW chief Mark Pedowitz confirmed that while this year will see another crossover between their DC Comics shows, it will only be a four-way crossover as Black Lightning exists apart from the rest "at this time". That last bit is the important one, as Supergirl also takes place in a different universe to Arrow, The Flash and Legends of Tomorrow, but CW has found means to have those shows all interact anyway. There are additional hurdles though as Black Lightning's production is based in Atlanta, whereas all the other shows reside in Vancouver, but I'm sure that if it proves successful enough, they will find a way.
Black Lightning doesn't have a official release date yet, but it will be releasing sometime in CW's mid-season window around the middle of the year. Here's the official synopsis:
Jefferson Pierce (Cress Williams) is a man wrestling with a secret. As the father of two daughters and principal of a charter high school that also serves as a safe haven for young people in a New Orleans neighborhood overrun by gang violence, he is a hero to his community. Nine years ago, Pierce was a hero of a different sort. Gifted with the superhuman power to harness and control electricity, he used those powers to keep his hometown streets safe as the masked vigilante Black Lightning. However, after too many nights with his life on the line, and seeing the effects of the damage and loss that his alter ego was inflicting on his family, he left his Super Hero days behind and settled into being a principal and a dad. Choosing to help his city without using his superpowers, he watched his daughters Anissa (Nafessa Williams) and Jennifer (China Anne McClain) grow into strong young women, even though his marriage to their mother, Lynn (Christine Adams), suffered. Almost a decade later, Pierce's crime-fighting days are long behind him…or so he thought. But with crime and corruption spreading like wildfire, and those he cares about in the crosshairs of the menacing local gang The One Hundred, Black Lightning returns — to save not only his family, but also the soul of his community.
Last Updated: May 19, 2017