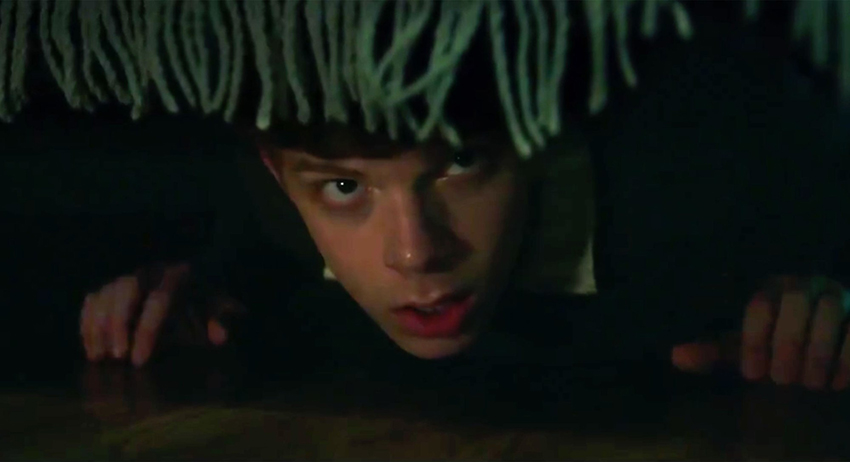 Scaring kids is fun. No, I'm not some type of sociopath who is not allowed to legally come within a defined distance of any school grounds, but rather I just remember when I was a kid and people weren't afraid to make kids be afraid. Whereas today horror seems to be mostly relegated to adult material, plenty of books and movies in the 80s and 90s boasted just PG-13 age restrictions – or even younger – and yet they were stuffed with all kinds of things that went bump in the night. Guillermo del Toro remembers this and wants to scar a whole new generation all over again!
Based on Alvin Schwartz's trilogy of illustrated children's books from the early 80s, Scary Stories to Tel in the Dark is an upcoming scarefest that follows "a group of young people attempt to solve a mystery that involves a series of spectacularly horrific deaths in their small hometown." And it looks rather terrifying (but in a good way, right kids?!) thanks to four short teasers revealed during the Super Bowl each one introducing us to a different bit of nightmare fuel. Check them out below.
Along with those short teasers, an equally creepy poster got revealed in the run up to Super Bowl, and it definitely won't be hanging on the walls of any kids bedrooms anytime soon.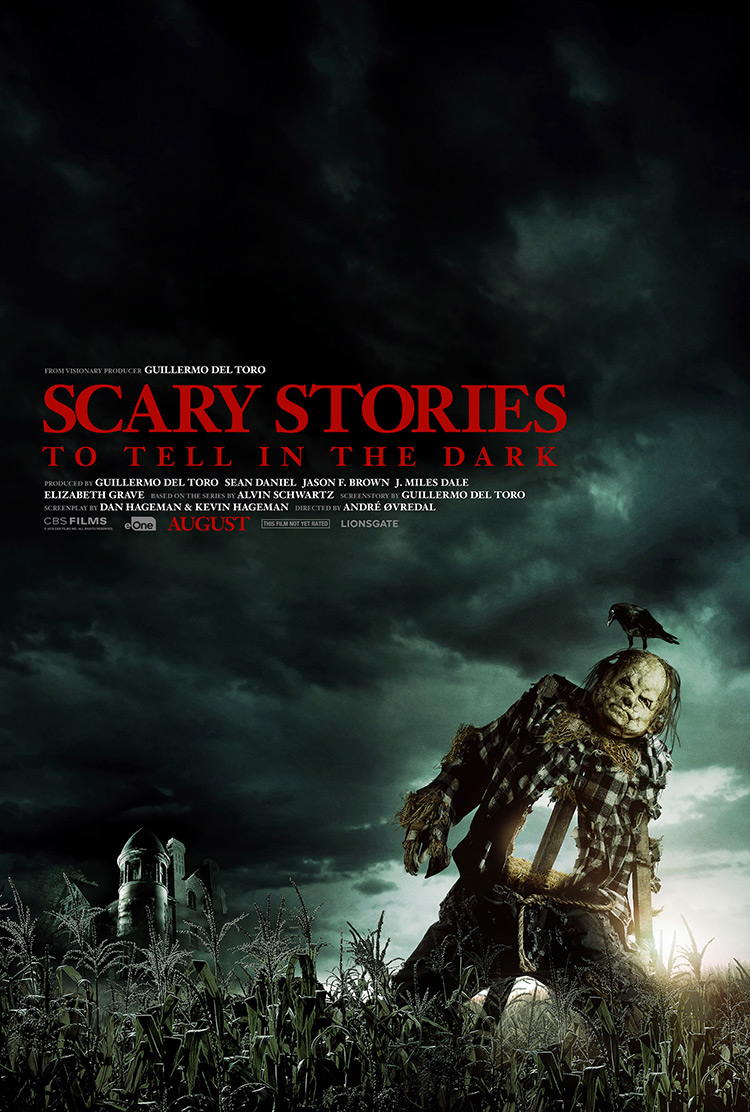 Del Toro created, produced and co-scripted this production, but he actually tapped acclaimed Norwegian filmmaker André Øvredal, the director behind 2011's highly regarded Trollhunter to direct. This is Øvredal's second English-language production after 2016's The Autopsy of Jane Doe. That film was another big critical success for Øvredal but it only earned a meagre $6 million worldwide. Let's hope he can turn those fortunes around when Scary Stories to Tell in the Dark hits cinemas on 6 August 2019.
Last Updated: February 4, 2019