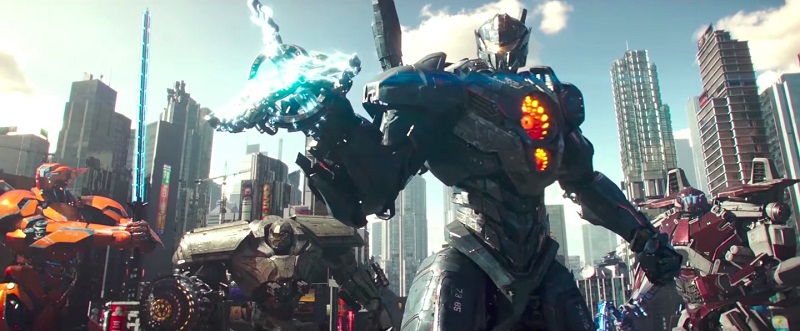 Everyone loves the idea of giant fighting robots. How else do you explain the runaway success of the Transformers franchise which has continued to make loads of money at the box office despite actually failing to have a single decent movie in the franchise? What is even better though is giant fighting robots fighting giant monsters. Which is what made Guillermo del Toro's first Pacific Rim such an incredible movie.
Throw in some half-decent human stories into the narrative and require the robots to be controlled by pairs of humans to force the chemistry and you have a recipe for box office success. Well, at least in theory as the first Pacific Rim didn't exactly set the box office alight. It did well enough though to gain a cult following and slowly eke out a profit over time for the studio to consider making a sequel to it. With the franchise now more established though, things will hopefully go better for this second movie.
Which is now coming our way soon, with Pacific Rim: Uprising scheduled for release on March 23, 2018. We also have a new trailer though for the film to get you even more excited about the movie. And if you love giant robots fighting giant monsters, man are you in for a treat:
While I was a little concerned when they announced this sequel was no doing to be directed by del Toro himself, but rather Steven S. DeKnight and that many of the original cast is going to be replaced by "younger" stars (the first film only came out in 2013 – it feels really bad saying that). Based on this trailer though I think fans should be more than happy, as this trailer – which is essentially just a massive glimpse at a big battle between Jaegers and Kaiju – has enough delightful action and entertainment to fill an entire franchise of Transformers movies. And at clocking just a little over 2 minutes, I think it's on to something here about how long these films should actually be.
We don't get to see much of the story or what to expect from the different character's performances but when the action scenes look this cool, does it really matter?
We also get a cool new IMAX poster to marvel at too, which you can check out below: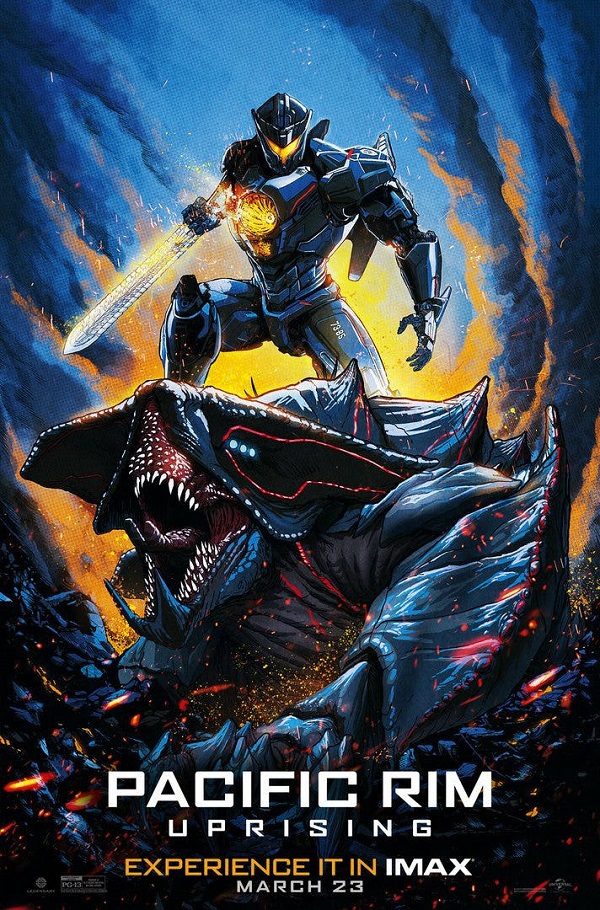 Last Updated: February 16, 2018