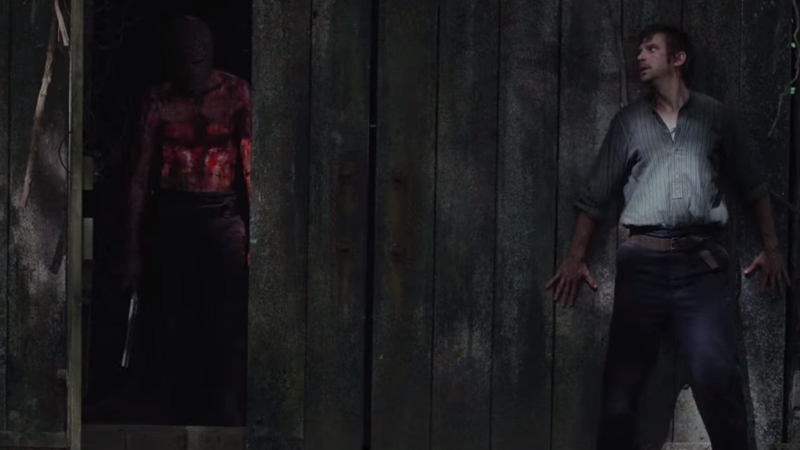 It's been seven years since Gareth Evans kicked, punched, sliced, hammered, and shot his way into the hearts of martial arts action movie fans around the world with modern-day classic The Raid. It took him three years to follow that up with the equally brilliant The Raid 2: Berandal, and then he… Well, he did nothing.
Actually, that's not 100% accurate as the Welsh-born filmmaker may not have released any further films, but he's been spending the last few years working on a passion project called Apostle. Starring Dan Stevens (Legion, The Guest) we knew this film would be a period horror about a man trying to save his sister from a cult, but that's all we knew. Now we also know that it's disturbing as hell!
The first trailer for Apostle dropped last night and it is a very effective bit of nightmare fuel. Evans may have switched genres from bone-crunching martial arts action, but he's not dropped his panache for brutality one bit. The only difference is that now it's both the bodies of the characters and your psychological well-being that is assaulted. Check out the trailer below, but you may want to also cue up some pics of fluffy bunny rabbits to help you feel better afterwards.
The year is 1905. Thomas Richardson travels to a remote island to rescue his sister after she's kidnapped by a mysterious religious cult demanding a ransom for her safe return. It soon becomes clear that the cult will rue the day it baited this man, as he digs deeper and deeper into the secrets and lies upon which the commune is built.
Eh… I wasn't planning on sleeping this week anyway.
As you can see, Netflix has snapped up the rights to Apostle – which also stars Michael Sheen, Lucy Boynton, Bill Milner and Kristine Froseth – and it is set to premiere on the streaming service next month on 12 October.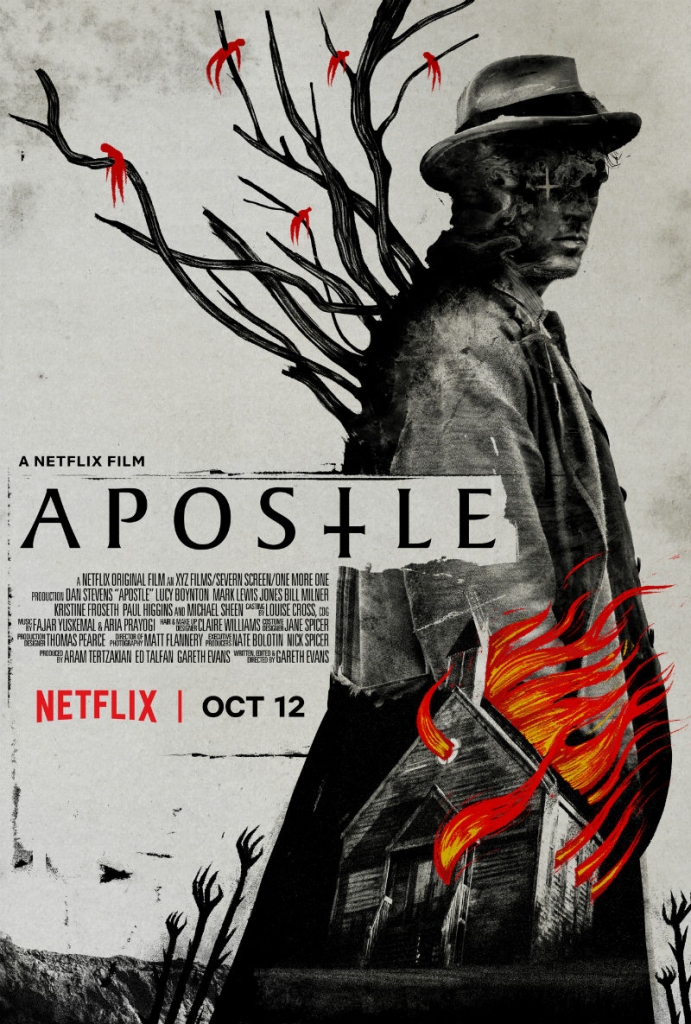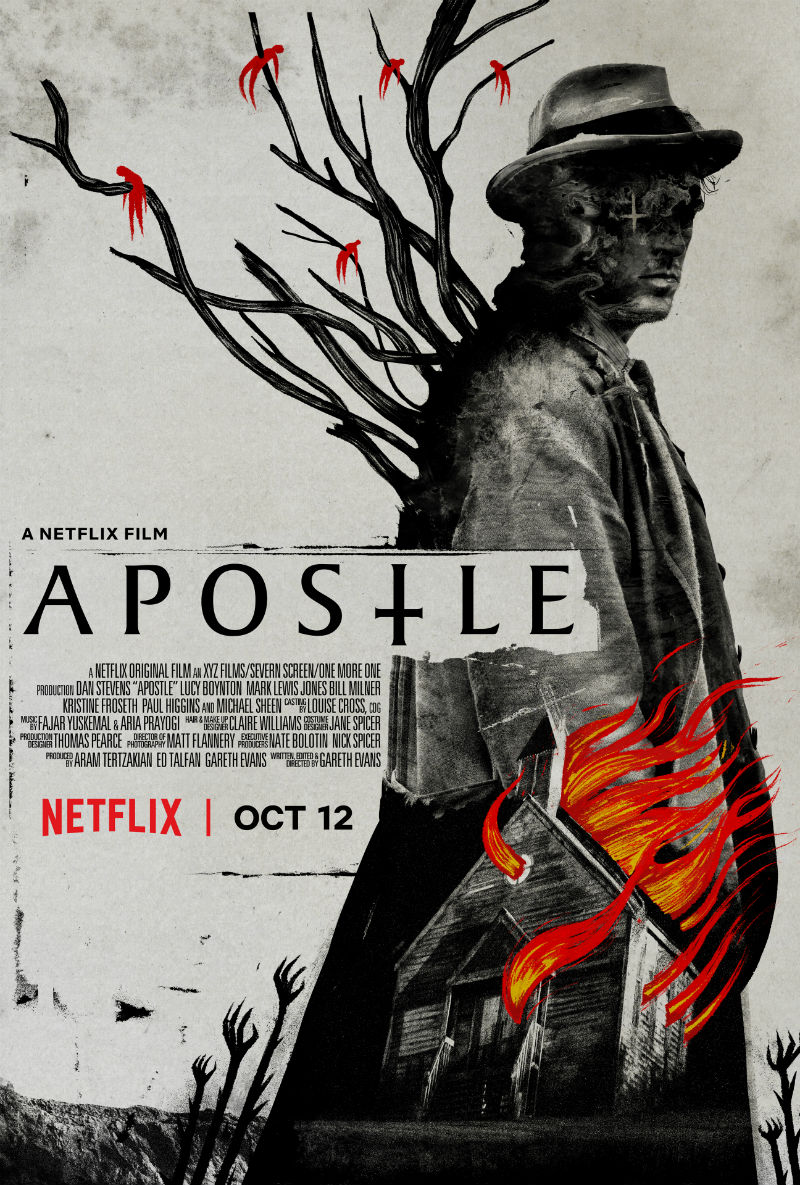 Last Updated: September 18, 2018